This Week in A.I.R. / August 21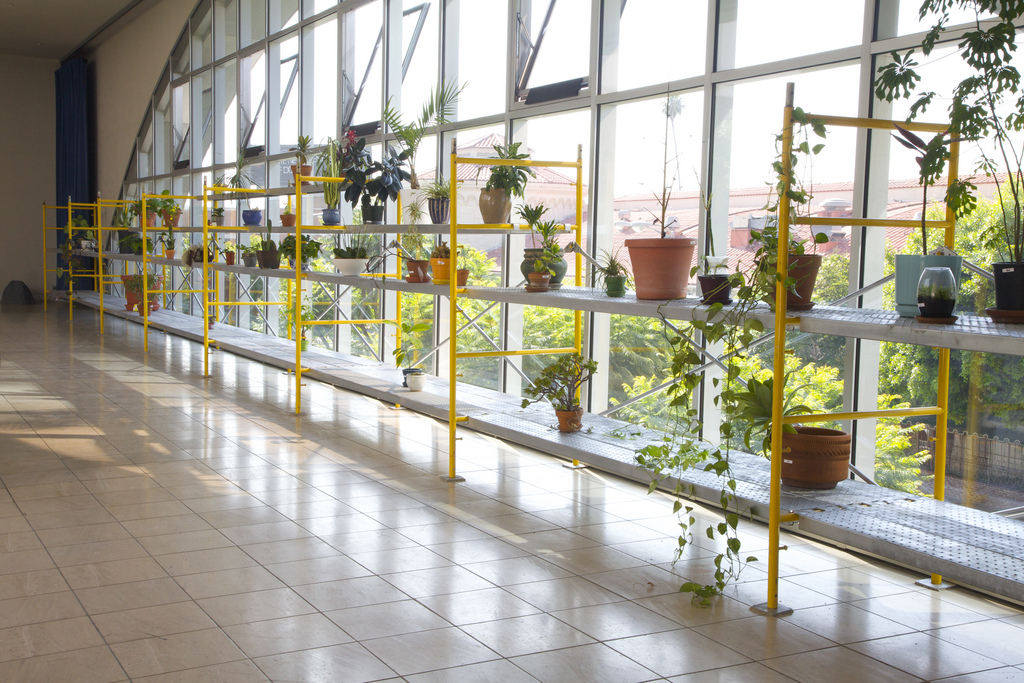 SATURDAY, August 21st
HOUSEPLANT VACATION
1-4:00pm Lindbrook Terrace
Performance schedule for plants:
1-2pm
Haruko Tanaka, one half of the artist intuitive duo Krystal Krunch, will conduct a follow up to Krystal Krunch partner, Asher Hartman's August 7th visit. She will check in with the plants and relay any energetic messages received.
2-3pm
Laura Steenberge will address the plants with a battery of readings specially tailored to maximize plant efficacy
3-4pm
Robert Crouch will perform an improvised sound work exploring the intersection of music, public space, and landscape. His performance will incorporate a collection of processed field recordings culled from a variety of sources including Hollywood Blvd., Joshua Tree National Park, and a recent performance by artist Julie Tolentino.
Sublamp (Los Angeles based artist Ryan Connor) uses sampled string instruments and a selection of field recordings to create a slowly evolving time-based map of an imagined landscape. This audio map is used to explore both a physiological reaction to sound as a means to understand one's environment and an intuitive / emotional response to sound.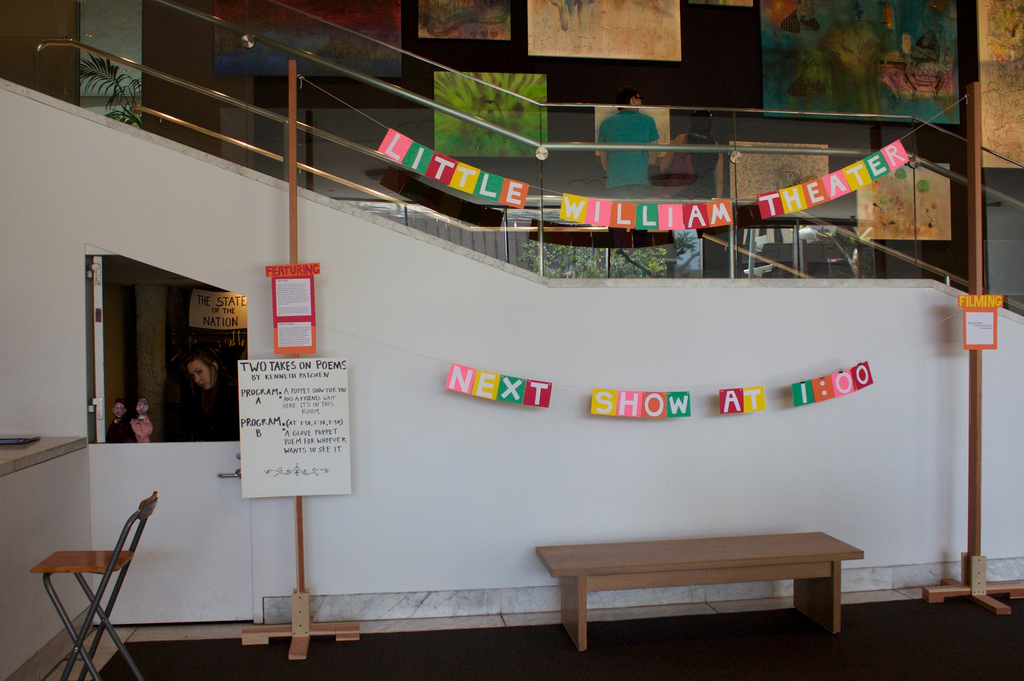 THIS WEEK IN THE LITTLE WILLIAM THEATER
FESTIVAL OF NEW MUSIC – OPEN INSTRUMENTATION & TEXT SCORES
1-4pm
Scott Cazan and Chris Kallmyer step in to perform scores of open instrumentation with a variety of objects including, but not limited to: glasses, bowed guitars, violins, pots and pans, and possibly an inductive amplifier. Come check out a unique week in the Little William.
The Festival of New Music comprises four resident ensembles, 96 composers, 350+ new works, and over 400 concerts inside a coatroom, under the stairs in the lobby of the Hammer Museum. All works have been commissioned for this festival and are under two minutes in length. Concerts are every Saturday from August through November from 1:00 to 4:00pm at the Hammer Museum starting on August 7. This festival is curated by Chris Kallmyer.
machineproject.com/projects/hammer/little-william-theater-festival-of-new-music/
Filed under:
Tags: air, artist in residence, asher hartman, chris kallmyer, haruko tanaka, houseplant, houseplant vacation, krystal krunch, laura steenberge, mark allen, robert crouch, ryan connor, scott cazan, sublamp, vacation