Houseplant Vacation Photos

Houseplants in need of a vacation came to the Hammer to hydrate, rejuvenate, and pose for post-spa portraits by conceptual artist Lisa Anne Auerbach.
A Hammer regular, Lisa organized the very first Bike Night at the Hammer and was in the Hammer exhibition Nine Lives. She is a local bike enthusiast, sweater slogan maker, and avid blogger.
Here is a behind-the-scenes tour of our houseplant haven, plus houseplants all spruced up!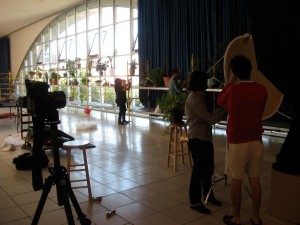 Lisa prepares a plant for the camera.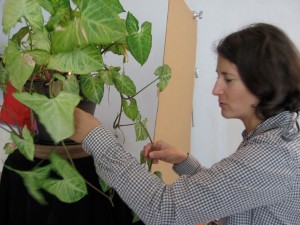 This plant is ready for its close-up.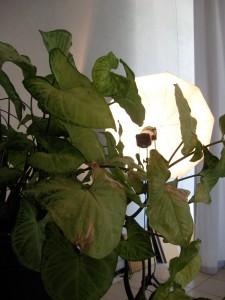 A plant gets some last-minute touch-ups before it sits for the camera.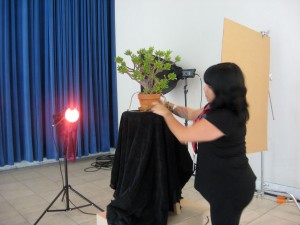 Good little plant.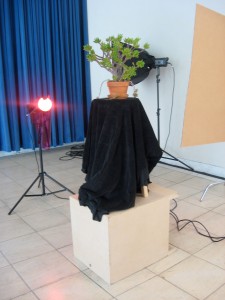 A plant in hair and make-up.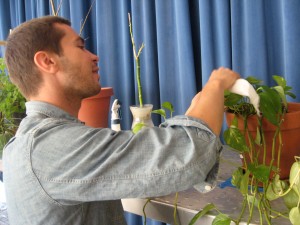 "I can't work like this!"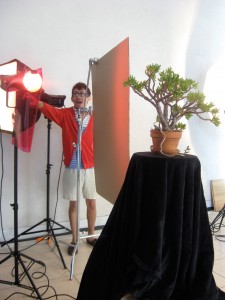 Sometimes candid is better.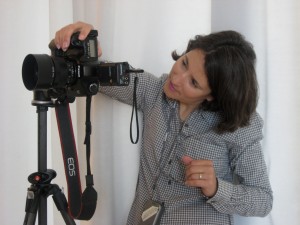 "Wait, get me from my good side."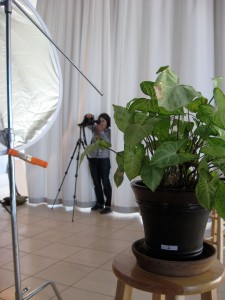 "Sometimes the humidity makes my hair fall flat."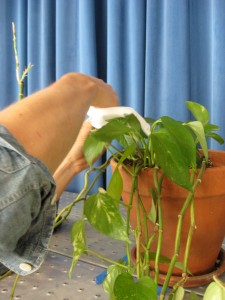 "Really? It makes mine stick out all over the place."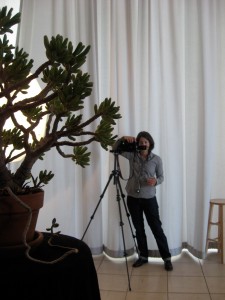 Plants were treated to complimentary tarot card readings, poetry in their honor, and music by plant enthusiasts John Wood and Max Markowitz. Then, plant travel guide extraordinaire and the first known plant pornographer Jonathon Keats will present his latest erotic film series for plants this weekend at the Hammer.