This Week in A.I.R. / Thursday - Saturday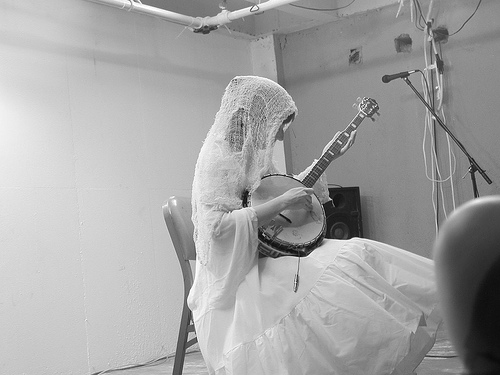 Needlepoint Therapy
Thursday, 2-3:30pm
Led by West Los Angeles based psycho-analyst and needlepointing enthusiast, Dr. Ellen Medway, a small group of people will convene privately for 90 minute sessions of therapy over an eight-week period. While the group pursues self-exploration, discovery and psychological enrichment, they will also be engaging with craft and art history as they needlepoint images based on paintings from the museum's permanent collection. Dr. Medway chose a selection of works that she has deemed conducive, relevant and pertinent to the therapeutic process. Images of these paintings have been made into needlepoint patterns and each participant will work on this pattern from the collection throughout the sessions.
These sessions are full, however, take home Therapy + Needlepointing kits will be available in the bookstore July 1st.
Micro-concerts in the Little William Theater
Saturday, 1-4pm
This week the Little William Theater will host Heather Lockie.
Heather Lockie is a Machine Project favorite. Playing banjo and viola, her music is imbued with both folk and classical influences. This weekend she will offer short performances that draw on her vast background in both of these fields.
For more information about the artist go to http://www.myspace.com/marshweed
Filed under:
Tags: air, machine project