This Week in A.I.R. / April 29 - May 2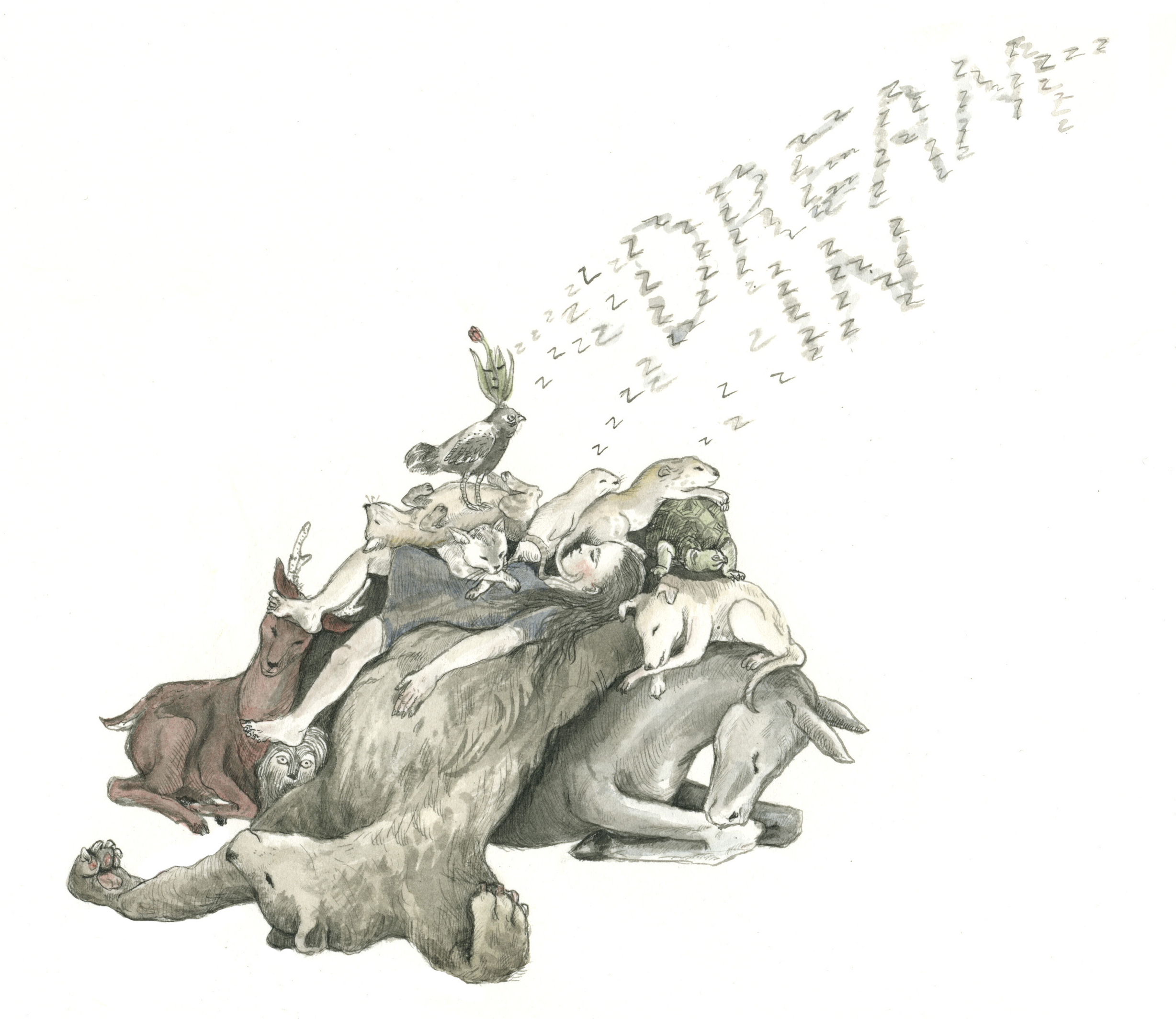 Thursday, April 29
6-9pm
Live Personal Soundtrack
Galleries 4 & 5
Eric Klerks & Dylan McKenzie
Visitors to the Permanent Collection and Luisa Lambri's Being There will be presented with the option to "check out" guitarist Eric Klerks or Dylan McKenzie to walk with them through the exhibitions. He will follow the visitor around, playing live music into headphones through which only that visitor can hear. This event will happen intermittently on Thursdays or Saturdays throughout the year, in various galleries and exhibitions.
Curated by Chris Kallmyer
Saturday May 1 - Sunday May 2
7pm - 9am (next day)
DREAM-IN
Approximately 170 people have registered to camp out in the Hammer courtyard and collect any dreams that occur during their stay. The evening will feature experimental dreaming workshops, concerts, and bedtime stories, followed by a waking concert in the morning, all facilitated by a dreamy batch of local artist-psychonauts. The following day museum patrons may encounter dream reenactments and napping music during their visit.
Sunday May 2
11-5pm
Gawdafful Theater will perform dream re-enactments (from dreams collected at the Dream-In) in Hammer courtyard, terrace, and lobby. 11am - 2pm.
Clay Chaplin and Aaron Drake present an audio mash-up of Dream-In sounds and interviews at the South Courtyard speakers. 11am - 2pm.
Nap-In on the Lindbrook Terrace
11am - 2pm, 3 - 5pm
Sleepy music to nap by featuring:
12-1 Jaeger Smith (solo tampura)
1 - 2 Emily Lacy
3 - 4 Ambient Force 3000
4 - 5 Yvette Holzwarth, Daniel Corral, and Ryan Tanaka
Microconcerts in the Little William Theatre (coatroom under the stairs)
1-4pm
Joshua Beckman and Anthony McCann present their poetry