Lecture at UCLA: Prophecy, Divine Madness, and Psychology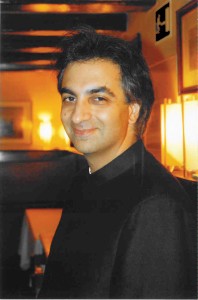 Prophecy, Divine Madness, and Psychology:
Liber Novus, The Red Book of C. G. Jung
Public Lecture by Professor Sonu Shamdasani
(Red Book Editor and co-translator; General Editor of the Philemon Foundation; & Philemon Professor of Jung History at the Wellcome Trust Centre for the History of Medicine at University College London)
Friday, April 23, 7:30-9:30 PM
UCLA Schoenberg Hall
Limited Seating. Advance ticket purchase strongly recommended.
Doors open at 6:30.
$50 General Admission (non-reserved seating)
Reserved seating available to those supporting the work of The Philemon Foundation by purchase of a tax-deductible Philemon donor/patron events package of $1,000 or $5,000.
Register online for tickets or call: 805-969 3626, EXT. 103.
All proceeds benefit the Philemon Foundation.