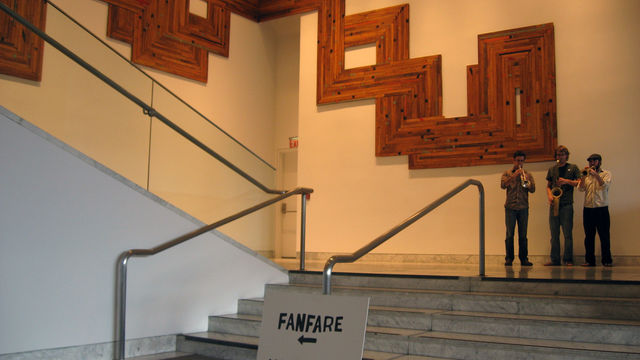 Last June the Hammer was awarded a $1 million grant from the James Irvine Foundation's Arts Innovation Fund and at the heart of this grant is the creation of a new model for visitor engagement. Over the next four years the Hammer will create a new kind of interactive museum: an artist-driven visitor engagement and education program that encourages daily contact among visitors, artists, and Museum staff, and activates the spaces, exhibitions, and website in imaginative ways. Each year the Hammer will invite an artist or team of artists to take up residence in the Museum to further develop and also implement this engagement program, which we are calling A.I.R. – for Artist-in-Residence.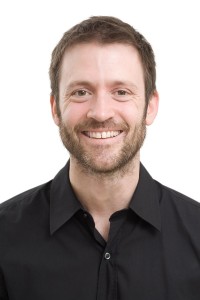 Mark Allen
Our first A.I.R. project is with Machine Project under Mark Allen's creative direction. Mark is executive director of Machine Project, a LA-based social experiment and alternative art space in Echo Park, which creates events and site-specific installations bridging the intersections between seemingly disparate fields. Machine Project has been invited to bring their own unique brand of whimsical subversion inside the walls of the Hammer Museum where their collaborations will delight and inform, subvert and inspire wonder. Moving from the banal to the beautiful, their projects will ask our visitors to rethink their normal expectations of the traditional museum experience.
Past Collaborations at the Hammer Museum
Fanfare/No Fanfare
The trio SCRIBBLE provided visitors with the choice of a fanfare announcement when entering the museum.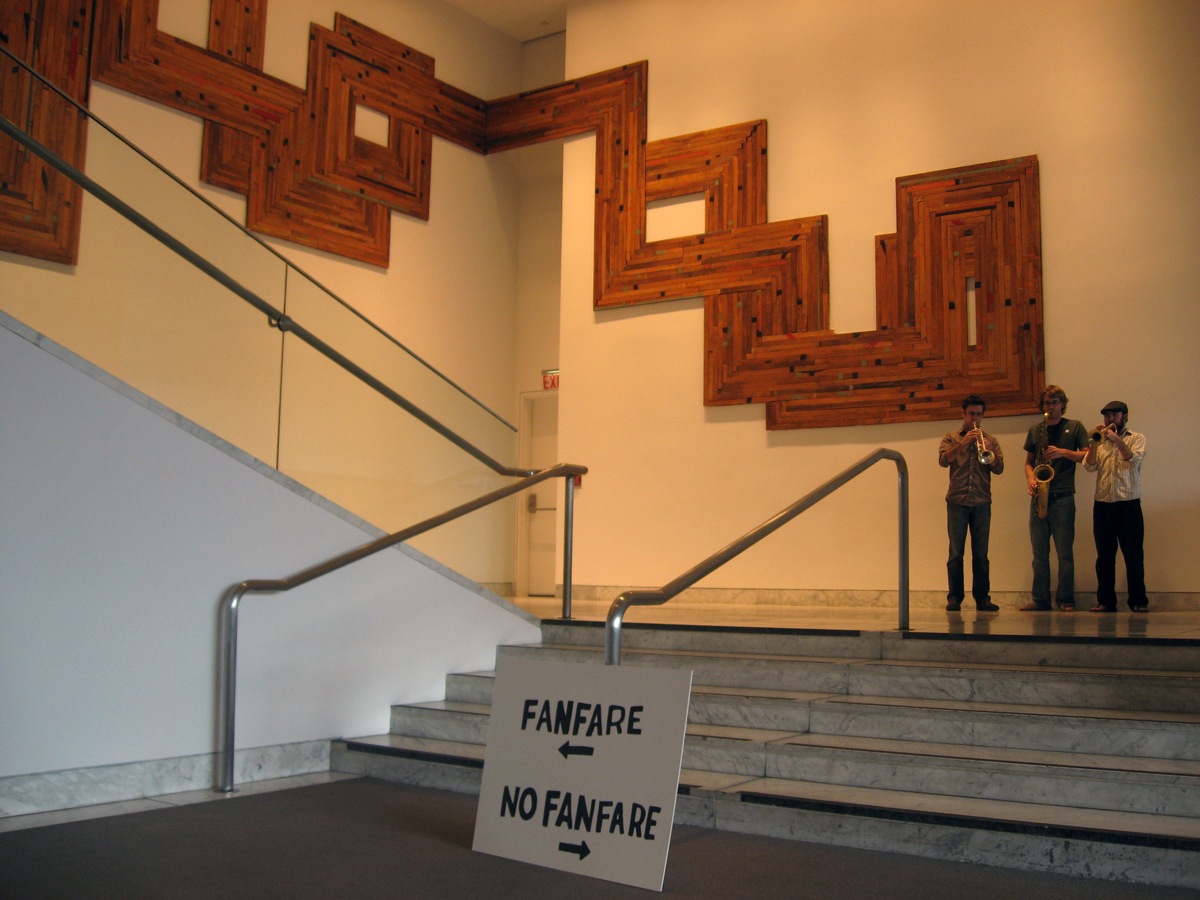 Mushroom Night
Mycologist Bob Cummings and his mushroom specimens and a troop of interpretive dancers invaded the Hammer lobby for mushroom night at the museum.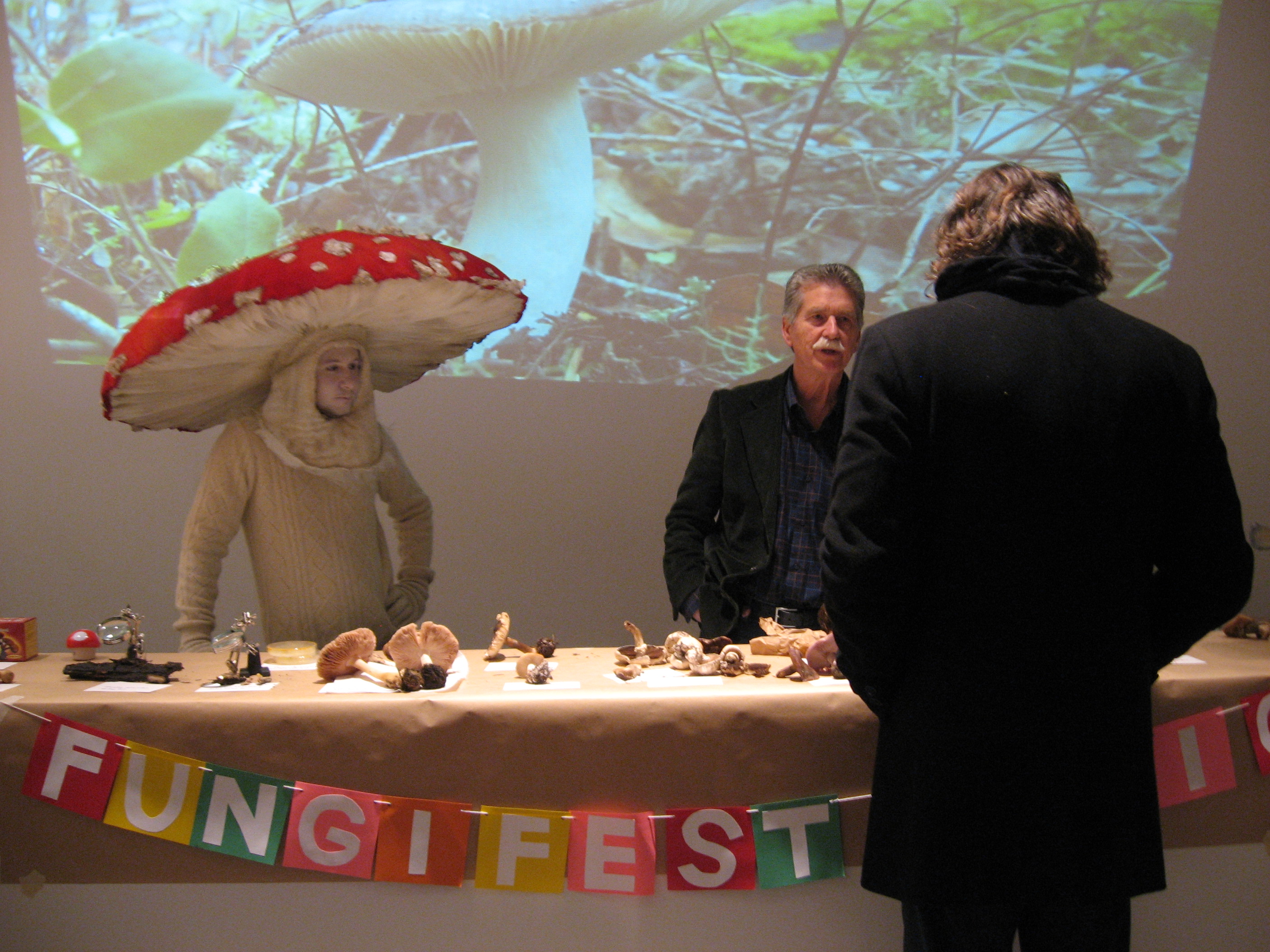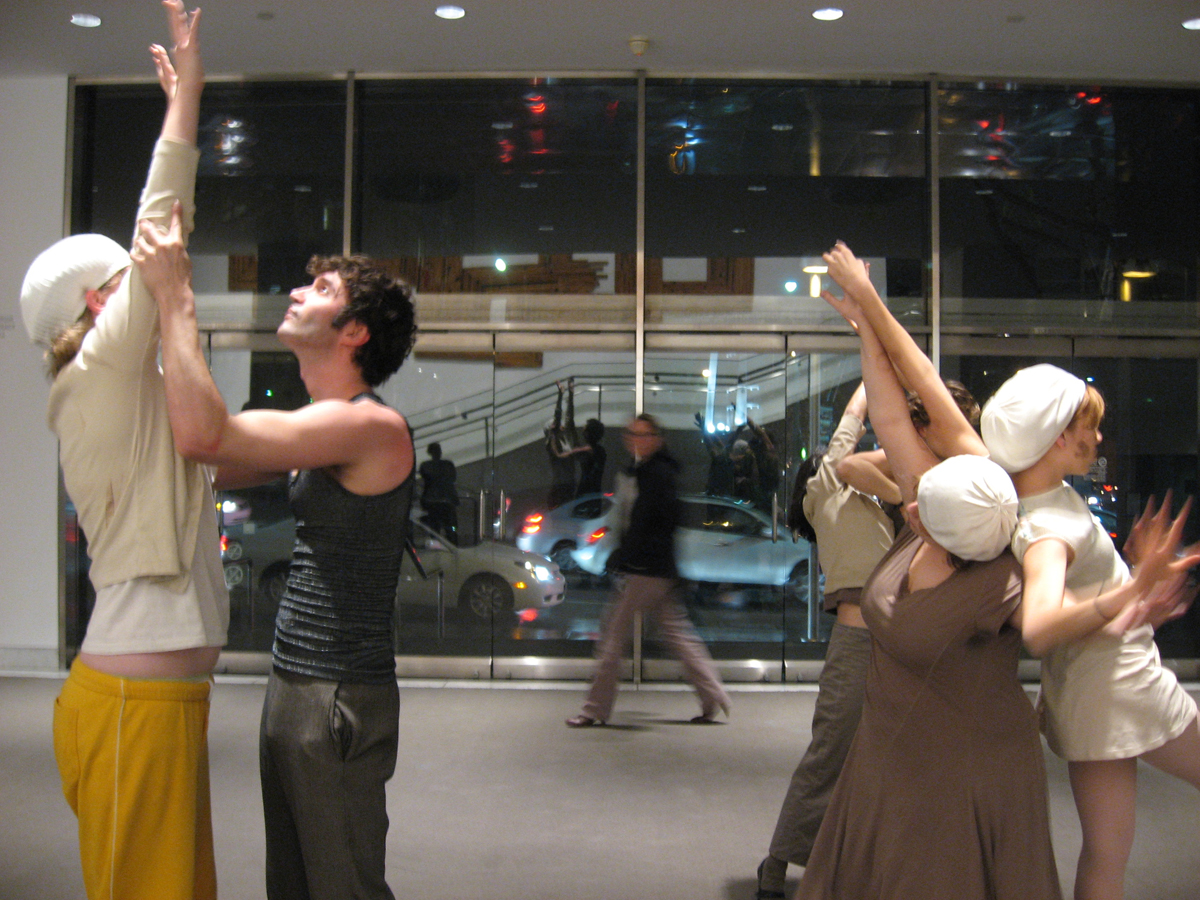 Go to Machine Project's website.