Michael Cera Brings 'Em in Droves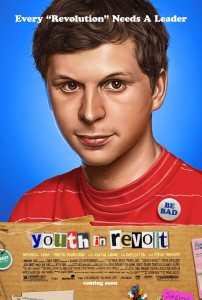 Youth in Revolt
Maybe it was the fact that it was a free sneak preview.  Maybe it was because Michael Cera and director Miguel Arteta gave an in-person discussion following the film.  Whatever it was, hundreds of people showed up by 5pm for a 7pm screening.  (Some guests even started arriving as early as 1pm.)  The crowd was mainly comprised of herds of UCLA students, perhaps more than the Hammer has ever seen at once.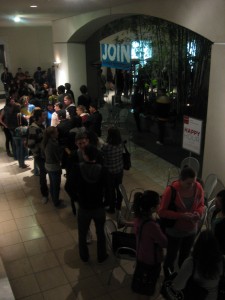 The line wrapped around the entire courtyard.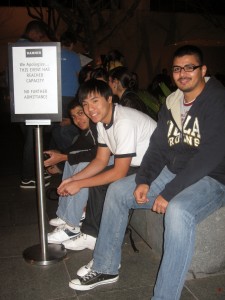 "No further admittance." The theater was full to capacity- 295 people. Hundreds of others were turned away.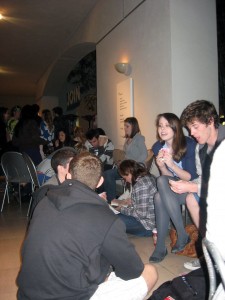 People amuse themselves during hours of waiting.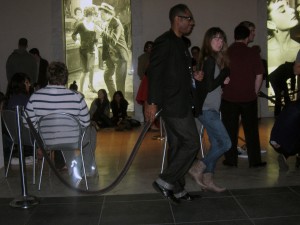 Billy Wilder theater manager Steven Foley busy with crowd control.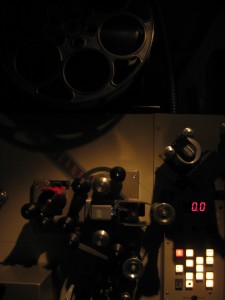 The film is loaded and ready to go at 6pm.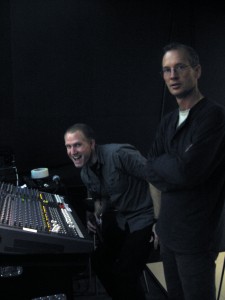 Sound engineer Jeben Marshall and projectionist Jim Smith discuss in the Billy Wilder Theater.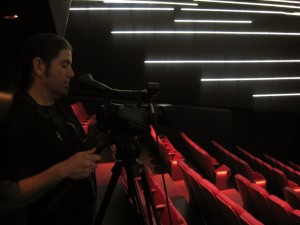 Camera man Randy Jurgenson sets up to document the Q&A following the screening.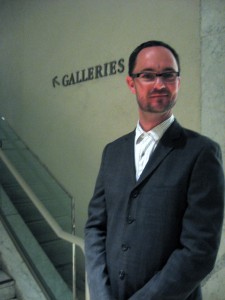 Programs coordinator Darin Klein greets guests.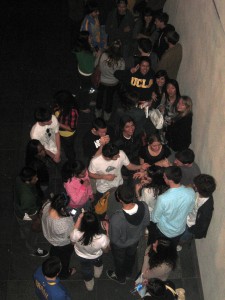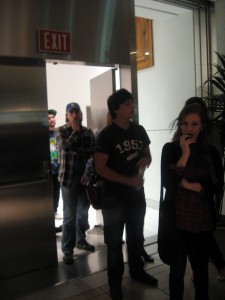 And the line goes out the door.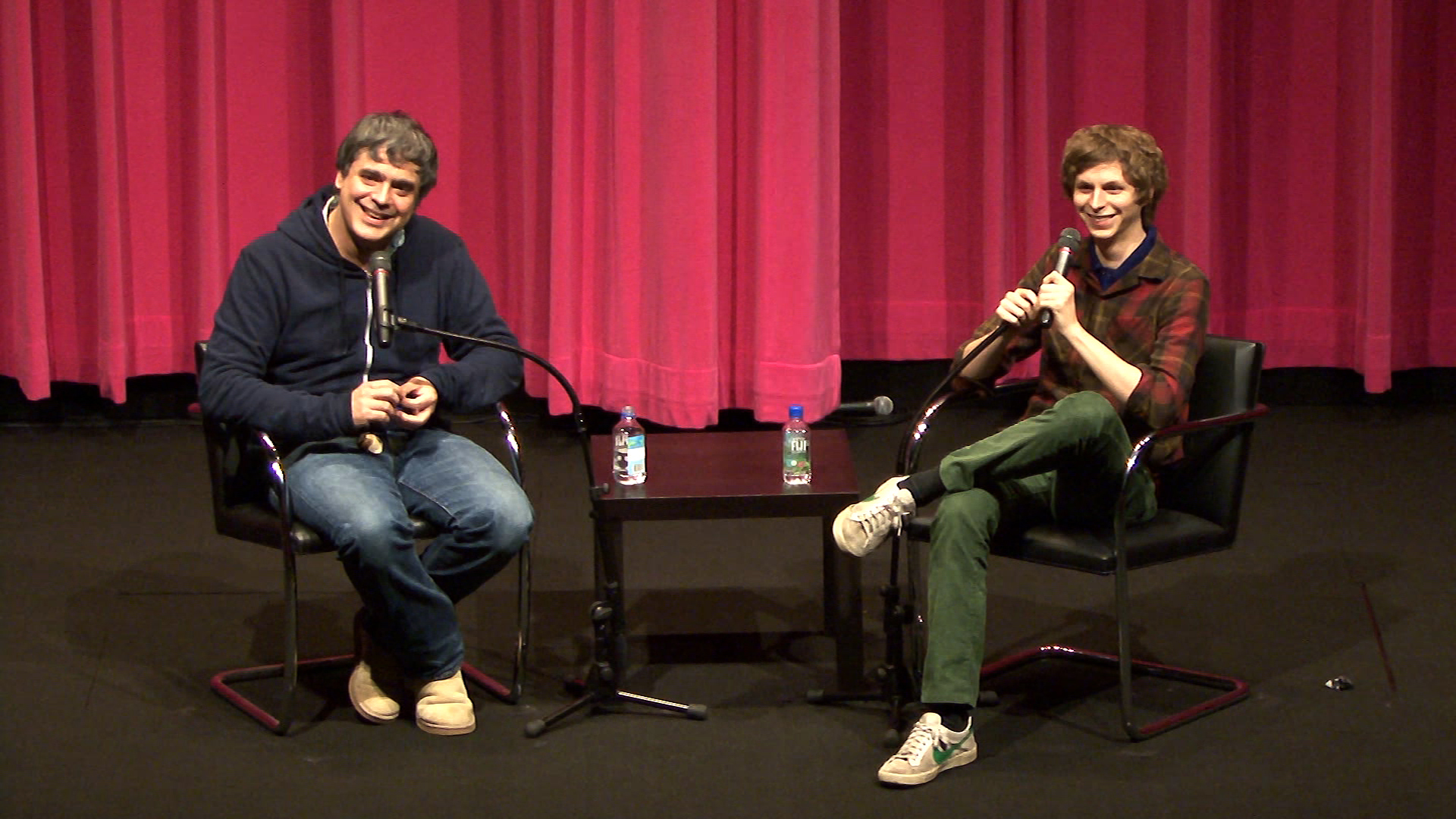 Director Miguel Arteta and actor Michael Cera during the Q&A following the screening.