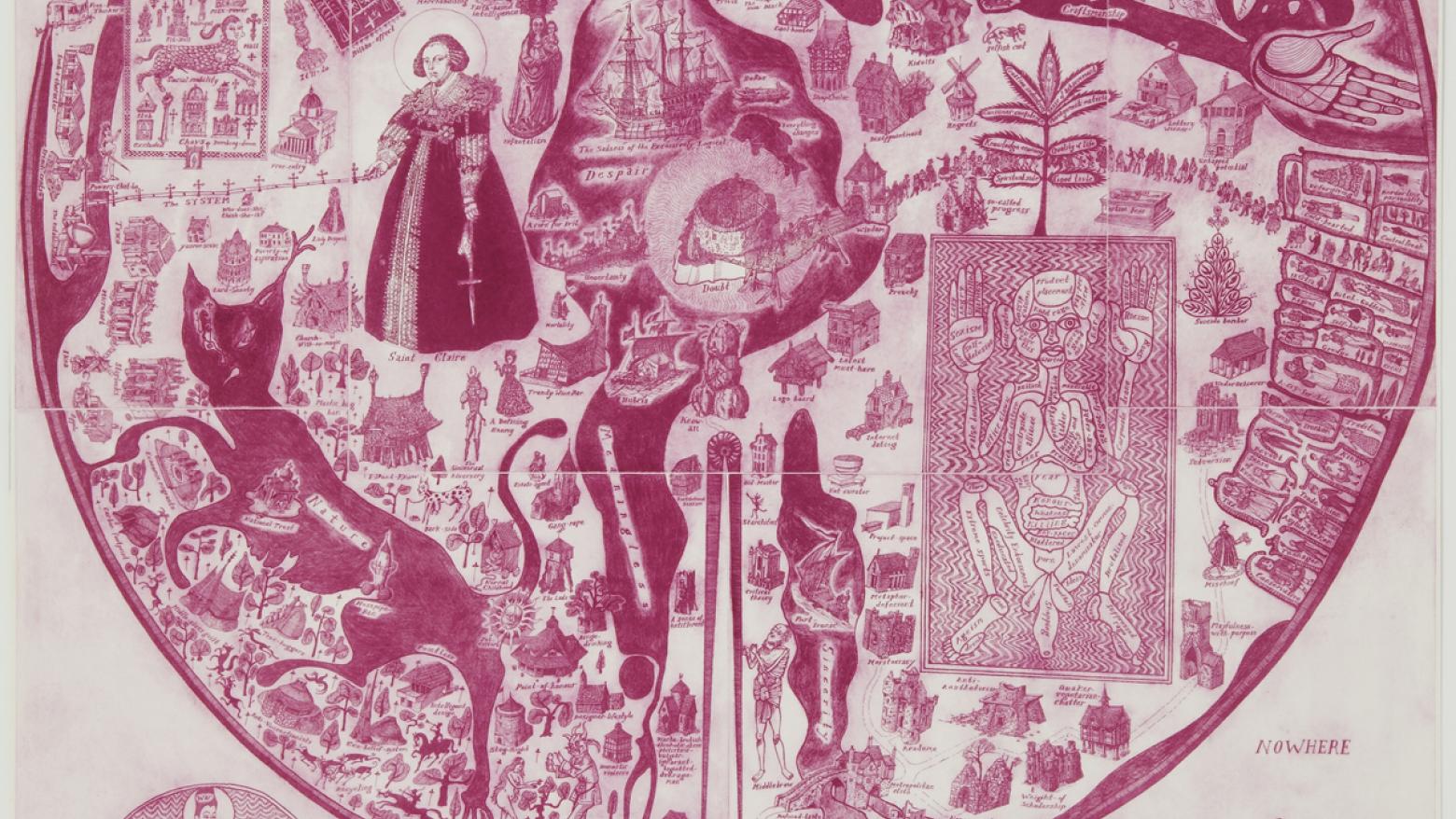 Grayson Perry Etching Acquired by Grunwald Center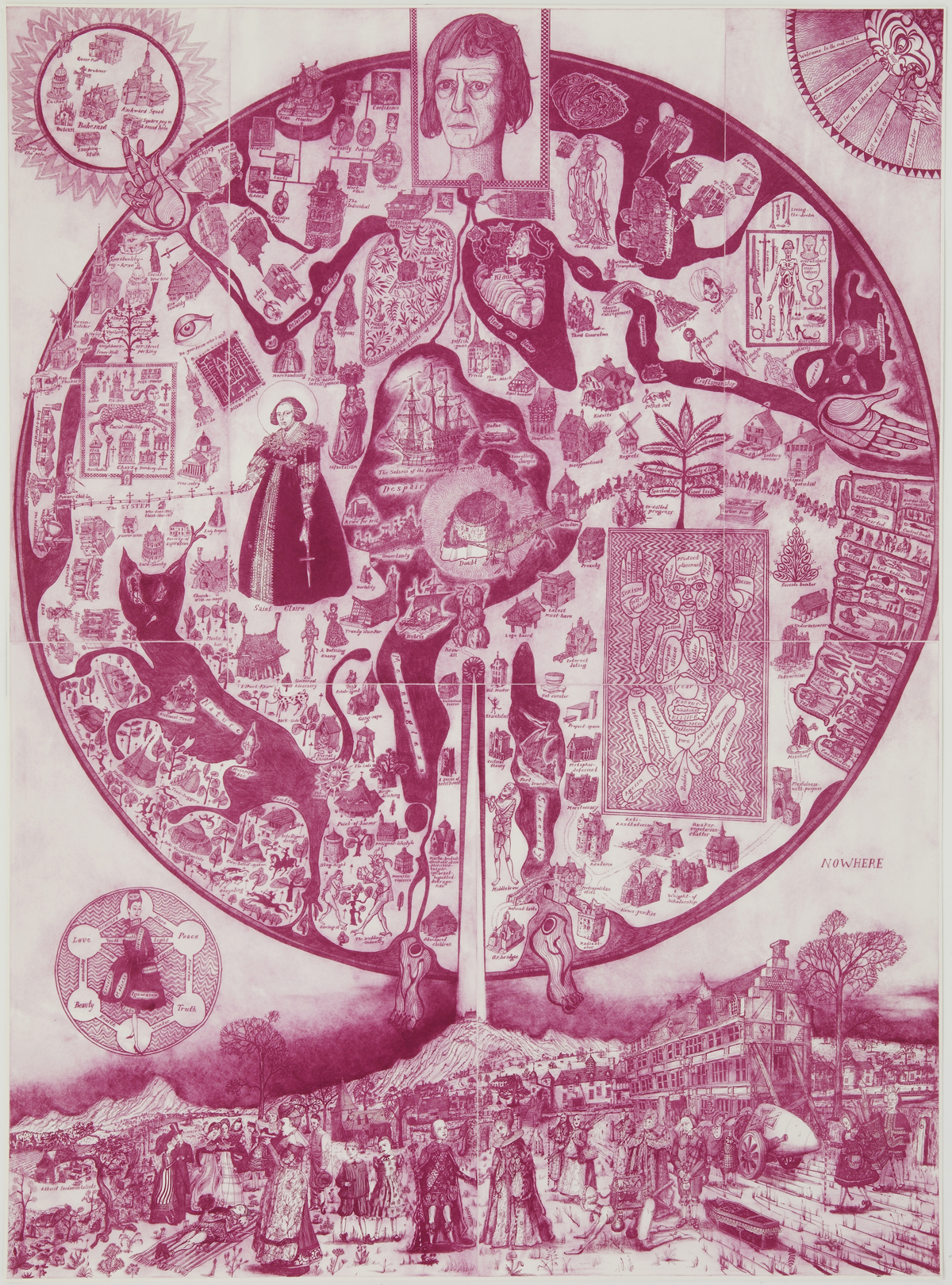 Grayson Perry. Map of Nowhere, 2008. Purple color etching from five plates, ed. 10/15. UCLA Grunwald Center for the Graphic Arts, Hammer Museum. Purchased with funds provided by the Helga K. and Walter Oppenheimer bequest.
British artist Grayson Perry was awarded the Turner Prize for his provocative ceramic vases in 2003. A monumental etching recently acquired by the Grunwald Center for the Graphic Arts demonstrates Perry's skills as a printmaker. It combines a diagram of the artist's body with a medieval map of the world. The composition is riddle with allegorical references to the artist's own identities and witty allusions to current social, political, and economic themes. Churches for Microsoft and Starbucks, and an Elizabethan portrait of a woman titled St. Claire, Perry's alter ego/patron saint, are a few of the images that adorn this iconographic tour-de-force.
---
The Hammer Museum is deeply grateful to the following individuals, foundations, and corporations for their gifts/promised gifts/pending gifts of art as well as acquisition funds since April 1, 2009, for the Hammer Contemporary Collection and the Grunwald Center for the Graphic Arts:
Stanley and Ronda Breitbard / The Buddy Taub Foundation, Dennis Roach, Director / Johan Grimonprez / Larry Johnson / Susan and Larry Marx / Lari Pittman and Roy Dowell / Susan Steinhauser and Daniel Greenberg in honor of Murray Gribin / David Teiger
The museum also thanks the members of the Hammer Board of Overseers, who have supported the Hammer Contemporary Collection since its inception, and the Friends of the Graphic Arts and CARTA, whose dues support Grunwald Center acquisitions.