Also I Like to Rock
At the Hammer Museum
Amazing Baby, Band of Skulls, & Dazzler
Thursday, July 2, 2009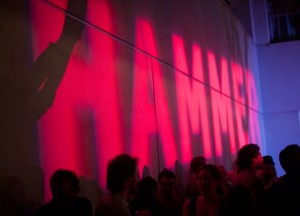 The Hammer's free concert series, Also I Like to Rock, returned to the museum last Friday with dynamic sets by L.A.'s Dazzler, Britain's Band of Skulls and Brooklyn's Amazing Baby. Photos from the Los Angeles Times. All photos by Colin Young Wolff, Special to The Times.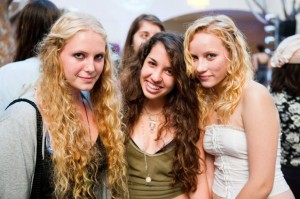 Frannie Whelan, Gabby Abrao and Tatiana Hormann of West L.A.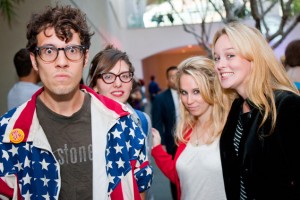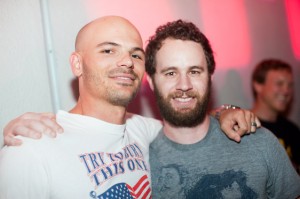 Dave Hodgins and Joe Reno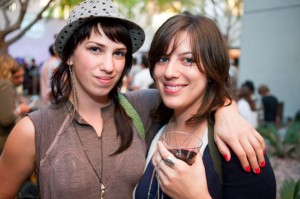 Chloe Nil and Stephanie Lia of Silver Lake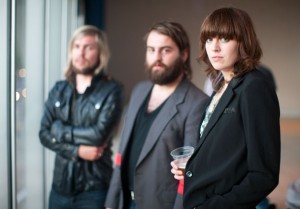 Russel Marsden, left, Matthew Hayward and Emma Richardson of the Band of Skulls from Southampton, England.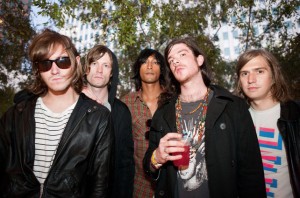 Brooklyn-based Amazing Baby are Will Roan, from left, Don Devore, Matt Abeysekera, Simon O'Connor and Doc Laaxo.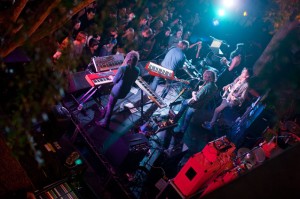 Electronic group Dazzler performs to a packed crowd at the Hammer.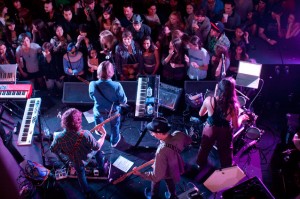 Percussionist Adam Villacin sings backup vocals during Dazzler's set.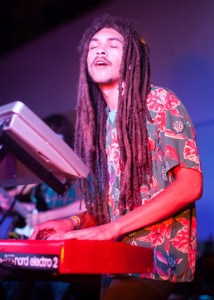 Michael Gold of Dazzler.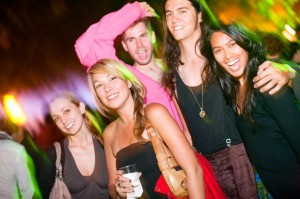 Irena Miller, from left, Chrissy Hamilton, Johnny Makeup, Adam Villacin and DJ Misssabado.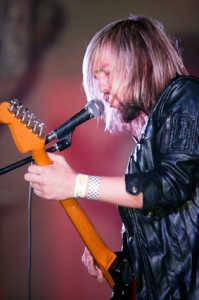 Guitarist Russell Marsden of Band of Skulls.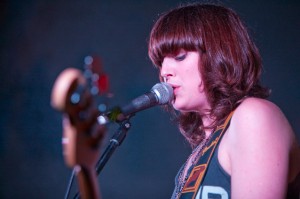 Bassist Emma Richardson of Band of Skulls.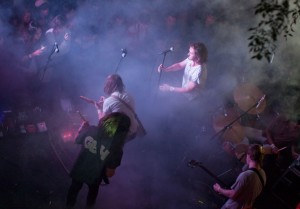 Amazing Baby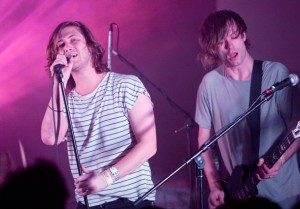 Will Roan and Don Devore of Amazing Baby.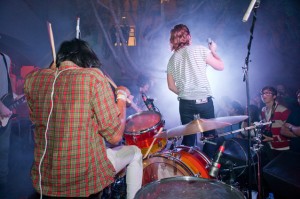 Amazing Baby