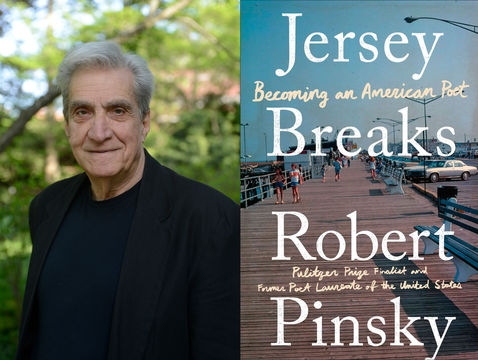 Robert Pinsky
THU FEB 2, 7:30 PM
Celebrated poet Robert Pinsky reads from his work, including his new memoir, Jersey Breaks: Becoming an American Poet, which offers a candid, engaging, and wry self-portrait and a unique reflection of American culture. Pinsky served as Poet Laureate to the Library of Congress from 1997 to 2000. He is the author of 19 books, most of which are collections of his poetry. His published work also includes critically acclaimed translations of Dante Alighieri's Inferno and Czesław Miłosz's The Separate Notebooks. He teaches at Boston University.
Organized and hosted by poet, literary critic, and UCLA Distinguished Research Professor Stephen Yenser.
Cosponsored by UCLA Cultural and Recreational Affairs.