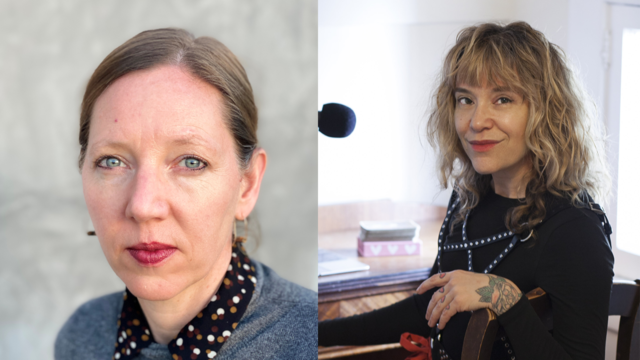 Maggie Nelson & Michelle Tea
WED JAN 25, 7:30 PM
Hammer Channel includes 1,000+ talks, performances, artist profiles, and more. Search, clip, and share topics ranging from politics and activism to art, film, and literature.
Captions and full transcripts are available on Hammer Channel.
On the occasion of the paperback release of Maggie Nelson's On Freedom: Four Songs of Care and Constraint, the author joins fellow writer Michelle Tea for a conversation focused on the notion of freedom through four lenses: art, sex, drugs, and the climate. Nelson is a MacArthur Fellow and the author of several books of prose and poetry including Bluets and The Argonauts. Tea is a Guggenheim fellow, author, poet, and literary organizer whose most recent book is Knocking Myself Up: A Memoir of My (In)Fertility.