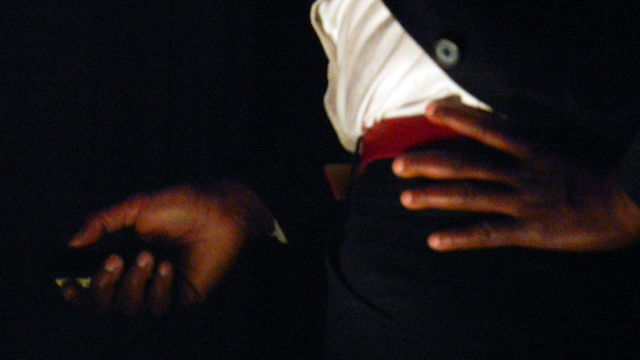 Music & Performance
Screenings
Black Utopia LP
In its first Los Angeles presentation since 2013, Cauleen Smith's Black Utopia LP combines 35mm slide projection with the artist's own vinyl LP into a 90-minute "film without film" that is both a passionate reflection and a mashup of contemporary African diaspora culture. Originally created in 2012 during a residency with Chicago's Threewalls Gallery and most recently presented in the Rotterdam International Film Festival, Black Utopia LP emerged from Smith's extensive research on Afrofuturism. The performance involves history, music, outer space and African divination, and it especially serves as an homage to the great avant-garde jazz musician Sun Ra. Each time the piece is performed Smith creates new slides pertaining to the political moment and current locale, including material recorded in Los Angeles. These location-specific images are added to a pool of several hundred slides, including objects found in archives or appropriated from occult, astrological and historical sources. Smith's double LP Black Utopia is a collage of lectures, rehearsals and live performances by Sun Ra as well as commissioned contributions from Chicago artists Krista Franklin and Avery R. Young.
Mixed media, total running time: 90 min.
Performance followed by Q&A with artist Cauleen Smith and writer Harmony Holiday.
Copresented with the UCLA Film & Television Archive.