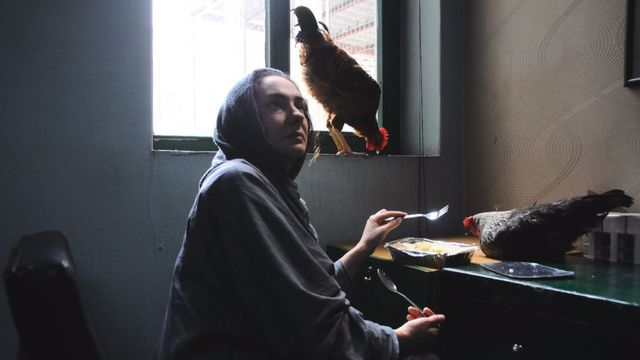 Part of the UCLA Film & Television Archive's Celebration of Iranian Cinema screening series. Register at cinema.ucla.edu to attend this in-theater screening.
The Locust
U.S. premiere
Iran/Germany, 2022
This was supposed to be Hanieh's day. After years of battling and compromising with family, friends and fate in pursuit of a film career, her loosely autobiographical script is finally beginning pre-production with a read through. There's even talk of interest from international festivals. Instead, her landlord comes calling for the rent, her mother demands she resolve some long simmering business, and the cast can't stop hating on the film's main character—the one Hanieh based on herself.
In her second feature, writer-director Faeze Azizkhani captures the frenzy and frustration of a middle-aged dreamer watching her dream start to slip away. At the center of the whirlwind, Hanieh Tavassoli delivers a compelling and sympathetic portrayal of a woman struggling to maintain until tomorrow.
(2022, dir. Faeze Azizkhani, DCP, color, 79 min.)
19 (Nouzdah)
Iran/Germany, 2021
The latest film from prominent producer and director Manijeh Hekmat (Three Women) may be one of her most personal. From a hospital bed, Mitra, a silver-haired artist (Pantea Panahiha) reflects on her past and the history she's lived through along the way. Reveries and regrets intermingle across an impressionistic montage of achingly beautiful scenes and episodes. Both an evocation and a summation of life's bittersweet course, Hekmat has described the film, shot during the current pandemic, as a "narration of all the doubts of my generation—the fear and the trembling we have experienced all through our lives."
(2021, dir. Manijeh Hekmat, DCP, color, 77 min.)