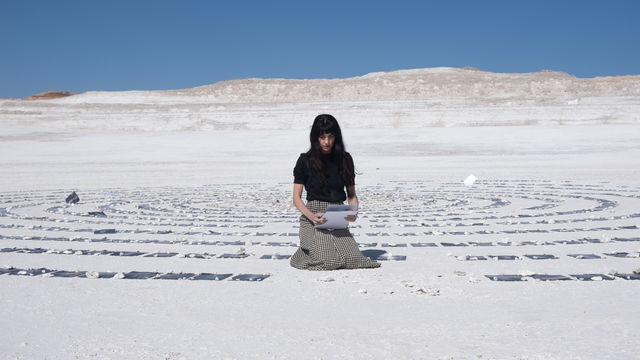 Land of Dreams
FRI SEP 30, 7:30 PM
Part of the UCLA Film & Television Archive two-night retrospective Looking Within, Not Without: The Films of Shirin Neshat. Register at cinema.ucla.edu to attend this in-theater screening.
Land of Dreams
In person: Shirin Neshat
The first English-language film by visual artist Shirin Neshat, Land of Dreams is also, in her own words, one of her most personal. In the near future, the Census Bureau collects the dreams of Americans as part of its official survey. When Simin (Sheila Vand), an Iranian immigrant with the Bureau, displays a knack for earning her subjects' trust she's sent on a journey across the American West and deep into the American subconscious.
(2021, dir. Shirin Neshat & Shoja Azari, DCP, color, in Persian and English with English subtitles, 113 min.)