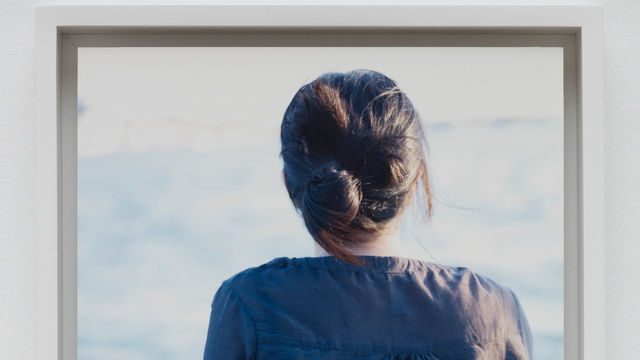 Karin Higa: Reverberations
Copresented with the AAPI Arts Network
In this panel discussion, Kelly Akashi, Karen Ishizuka, Sonia Mak, Anna Sew Hoy, and Mika Yoshitake explore the legacy of the influential art historian and curator Karin Higa (1966–2013).
Copies of the new book Hidden in Plain Sight: The Collected Writings of Karin Higa, the forthcoming book edited by Julie Ault, will be available for purchase. The book gathers essential writings by the late author that focus on the creation of Japanese internment camps and the artistic production and communities that took root within them.
About the Panelists
Kelly Akashi (b. 1983, Los Angeles, CA) lives and works in Los Angeles. She received her MFA from the University of Southern California, attended Staatliche Hochschule für Bildende Künste (Städelschule), and received her BFA from Otis College of Art & Design. Her practice is represented by François Ghebaly Gallery (Los Angeles) and Tanya Bonakdar Gallery (New York), and she is a part of the graduate art core faculty at ArtCenter College of Art and Design.
Karen L. Ishizuka, M.S.W, Ph.D. is Chief Curator of the Japanese American National Museum and scholar of Japanese American history/culture. Her books include: Serve the People: Making Asian America in the Sixties (2016), which is on PEN America's list of recommended books; Lost and Found: Reclaiming the Japanese American Incarceration (2006) about the making of the exhibition "America's Concentration Camps;" and Mining the Home Movie: Excavations in Histories and Memories (2008) on the significance of home movies. Among her award-winning  films is Toyo Miyatake: Infinite Shades of Gray (2002), an official selection at the Sundance Film Festival.
Sonia Mak is a first-generation Chinese-American and Los Angeles-based curator and arts administrator. She was a founding curator at the Chinese American Museum, an NEH Summer Institute Fellow, and has worked at the Los Angeles County Department of Arts & Culture, Los Angeles County Museum of Art, Institute of Contemporary Art Los Angeles, Autry National Center, Vincent Price Art Museum, Craft Contemporary, and Morono Kiang Gallery, a contemporary Chinese art gallery. She co-founded and co-curated Art Salon Chinatown, a showcase for Asian American artists, established in 2018. She holds a BA in Art History from San Francisco State University and a MA in Art History from University of California, advised by Amelia Jones. Her interest is in modern and contemporary work by women artists and artists of color. Her curatorial work has focused on Chinese American and Asian American art. Ms. Mak's exhibition and catalogue project, 'Round the Clock: Chinese American Artists Working in Los Angeles, was presented as part of the Getty Foundation's first unprecedented regional initiative, Pacific Standard Time: Art in LA, 1945-1980. She has served as a grant panel reviewer for the California Community Foundation, City of Los Angeles Department of Cultural Affairs, and Los Angeles County Department of Arts & Culture. She is currently Director of Operations at Charles Gaines Studio.
Anna Sew Hoy was born in Auckland, New Zealand and lives in Los Angeles. She utilizes sculpture, ceramics, public art and performance to connect with our environment, and to demonstrate the power found in the fleeting and handmade. Her work has been at the forefront of a re-engagement with clay in contemporary art, and is identified with a critical rethinking of the relationship between art and craft.  Sew Hoy's work is in the collections of the Hammer Museum, the San Francisco Museum of Modern Art, the Los Angeles County Museum of Art, and the Museum of Contemporary Art in San Diego. Solo presentations of her work have been mounted at the Aspen Art Museum; the Museum of Contemporary Art, Los Angeles; the Hammer Museum; the San Jose Museum of Art; and the Orange County Museum of Art. Sew Hoy received a Guggenheim Fellowship for Visual Art in 2022. She was awarded a Creative Capital Grant for Visual Art to support Psychic Body Grotto, her largest public sculpture to date. She has also received the California Community Foundation Grant for Emerging Artists, the United States Artists Broad Fellowship, and the Anonymous Was A Woman Award. She is Associate Professor and Ceramics Area Head at University of California, Los Angeles. 
Mika Yoshitake is an independent curator with expertise in postwar Japanese art. She earned her MA and PhD in Art History from UCLA, which culminated in the AICA-USA award-winning exhibition and catalogue Requiem for the Sun: The Art of Mono-ha (2012), introducing the late 1960s Japanese art movement, Mono-ha (School of Things) into an international context. She has recently curated Yoshitomo Nara, an international retrospective originating at the Los Angeles County Museum of Art (2020), KUSAMA: Cosmic Nature at New York Botanical Garden (2021), and is co-curator of the forthcoming Yayoi Kusama: 1945–Now at M+ Hong Kong (2022). She has also curated Parergon: Japanese Art of the 1980s and 1990s (2019) at Blum & Poe, Los Angeles and Topologies (2018), a transnational exhibition on spatial permutation, the politics of displacement, and the abject at The Warehouse in Dallas, TX. She was previously Curator at the Smithsonian Institution's Hirshhorn Museum and Sculpture Garden (2011–2018), where she organized Yayoi Kusama: Infinity Mirrors (2017–19), a six-venue North American tour, among numerous other exhibitions; guest curator for the 2014 International Artist in Residence program at Artpace San Antonio; curatorial liaison for Lee Ufan: Marking Infinity (2011) at the Guggenheim, New York; and project coordinator for the international tour of © MURAKAMI (2007–2009) originating at the Museum of Contemporary Art, Los Angeles. Yoshitake has published writings on Carl Andre, Takashi Arai, Adam Helms, Tetsuya Ishida, Donald Judd, Yayoi Kusama, Kwon Youngwoo, Lee Ufan, Shana Lutker, Takashi Murakami, Kazumi Nakamura, Yoshitomo Nara, Shōzō Shimamoto, Kishio Suga, Miwa Yanagi, among others.
All public programs are free and made possible by a major gift from an anonymous donor.
Generous support is also provided by Susan Bay Nimoy and Leonard Nimoy, Good Works Foundation and Laura Donnelley, the Elizabeth Bixby Janeway Foundation, The Samuel Goldwyn Foundation, the City of Los Angeles Department of Cultural Affairs, an anonymous donor, and all Hammer members.
Digital presentation of Hammer public programs is made possible by The Billy and Audrey L. Wilder Foundation.
Hammer public programs are presented online in partnership with the #KeepThePromise campaign—a movement promoting social justice and human rights through the arts.