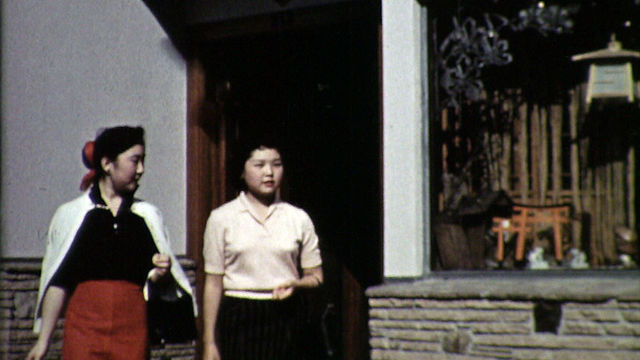 Screening Race in American Nontheatrical Film
Saturday
Jan 11, 2020
7:30 PM
This is a past program
The UCLA Film & Television Archive presents classic film and contemporary cinema in the Hammer's Billy Wilder Theater. Archive tickets are $9 general admission and free for UCLA students.
This program showcases a selection of short 16mm films from the 1950s to the 1970s that engage with ideas about race, identity, and community outside of mainstream theatrical cinema. The films discussed in the collection of essays that inspired this program, Screening Race in American Nontheatrical Film (Duke University Press, 2019), include educational films, home movies, industry and government films, student films, anthropological films, and church films. This 16mm program includes one of the earliest known film representations of a Japanese American cultural movement in the post–World War II era, a student film about undocumented Mexican workers in a church sewing operation in downtown Los Angeles, and a moving portrait of a young African American high school student living in Watts on the cusp of the 1965 rebellion. These films portrayed the lives of those who were mostly excluded from the commercial films being produced in Hollywood at the time. Introductions by Marsha Gordon and Allyson Nadia Field, co-editors of Screening Race.
A book signing will precede the screening at 6:30 p.m.
Total running time: 89 min.
Visit cinema.ucla.edu for a full description of each film:
The Challenge (1957)
Felicia (1965)
Behind Every Good Man (1967)
Cotton Eyed Joe (1970)
Siu Mei Wong: Who Shall I Be (1970)
Ujami Uhuru Schule (1974)
The Eastside Story (1974)
A Sense of Community (1976)