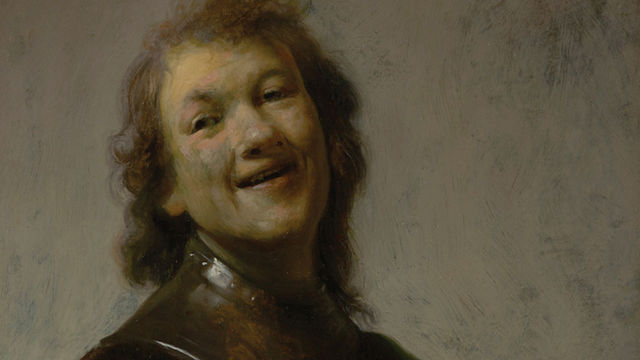 Program Series
Rembrandt Here and Now
In Los Angeles alone, there are no fewer than 14 paintings, a dozen drawings, and nearly 300 etchings by Rembrandt van Rijn. In this series of online lectures for the Hammer Museum, esteemed art historian, curator, and museum director John Walsh examines these works and Rembrandt's career in detail, including recent research, surprise reappearances, and shifting opinions about the artist and his achievements.
Visit rembrandtinsocal.org for an online exhibition exploring works by Rembrandt in Southern California.
John Walsh is a renowned art historian, curator, and scholar. He was director of the J. Paul Getty Museum from 1983 until 2000. After graduating from Yale and receiving his PhD from Columbia, he was a curator at the Metropolitan Museum of Art in New York and the Museum of Fine Arts in Boston and taught art history at Columbia and Harvard. Since leaving the Getty, he has been teaching part time at Yale and giving public lectures there. Last fall he gave a three-lecture series at the Hammer on Vincent van Gogh.
Further Reading on Rembrandt
In print
Gary Schwartz, The Rembrandt Book (Wanders, 2006)
Gary Schwartz, Rembrandt's Universe (Thames & Hudson, 2014)
Simon Schama, The Embarrassment of Riches (Knopf, 1987)
Simon Schama, Rembrandt's Eyes (Penguin, 1999)
Jonathan Bikker, Rembrandt, Biography of a Rebel (NAI Publishers, 2019)
Volker Manuth et al, Rembrandt. The Complete Paintings (Taschen, 2019)
Peter Schatborn and Erik Hinterding, Rembrandt. The Complete Etchings and Drawings (Taschen, 2019)
Available used
Christopher White, Rembrandt as an Etcher (Yale, 1999)
Gary Schwartz, Rembrandt: Complete Etchings
Ernst van de Wetering, Rembrandt Paintings Revisited, Corpus VI reprint in paper
Ernst van de Wetering, Rembrandt, The Painter Thinking (UC Press, 2016)
Ernst van de Wetering, Rembrandt, The Painter at Work (Amsterdam UP, 2009)
Online