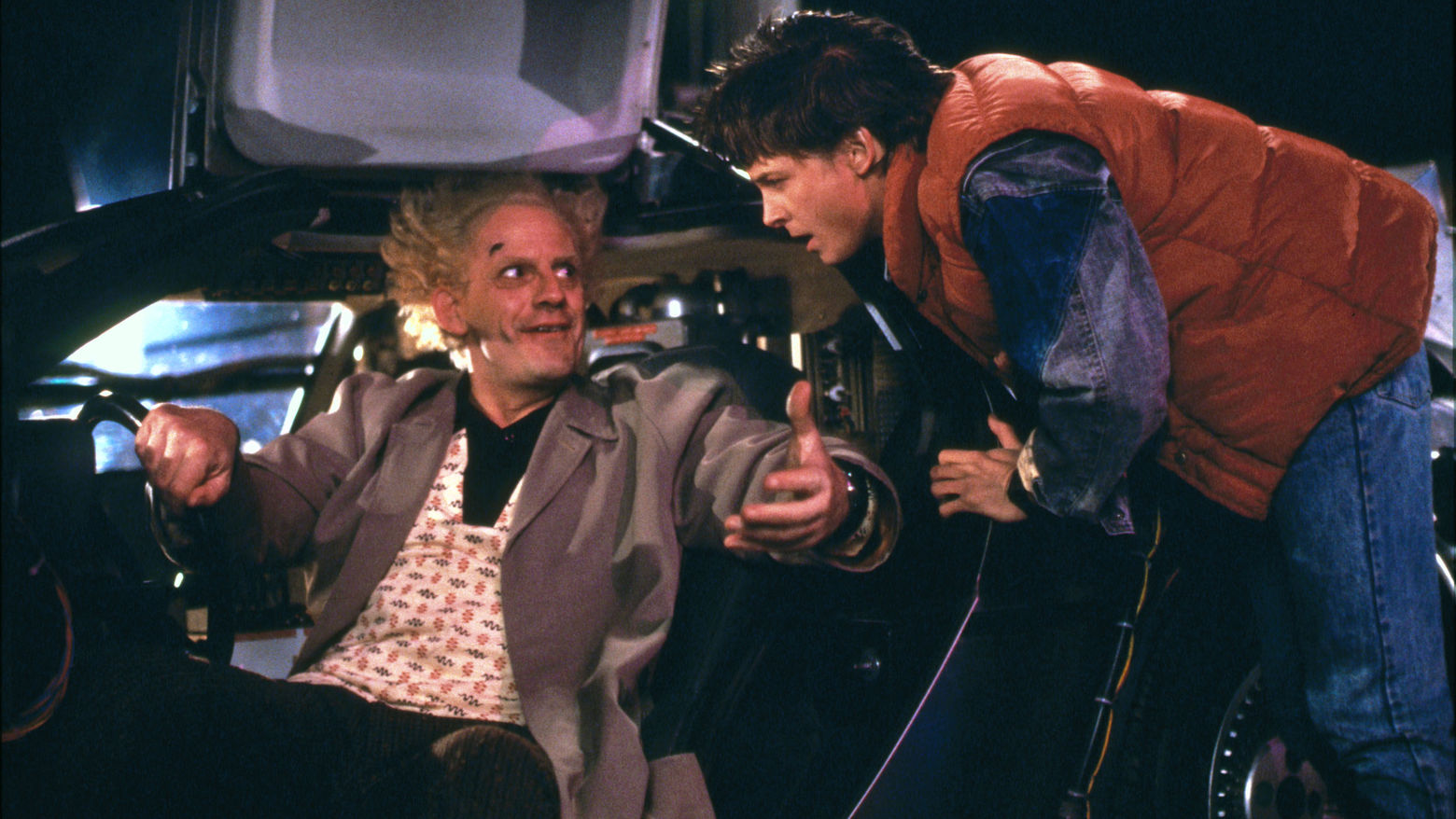 Back to the Future / Desperately Seeking Susan
Saturday
Dec 7, 2019
07:30 PM
Back to the Future
Marty McFly (Michael J. Fox) travels back in time to the 1950s, with the help of eccentric inventor Doc Brown (Lloyd), to ensure his parents get together at the high school dance and thus ensure his own existence. Director Robert Zemeckis channels Spielbergian nostalgia to evoke a "comforting past to improve the present and even frame the radiant future," (J. Hoberman) and so perfectly encapsulates Ronald Reagan's appeals to a sanitized movie version of American history.  (1985, dir. Robert Zemeckis, 35mm, color, 116 min.)
Desperately Seeking Susan
The mid-way point of Ronald Reagan's two-term presidency saw the emergence of a genre deeply rooted in the moment: the comedy of yuppie angst. Director Susan Seidelman's Desperately Seeking Susan is a quintessential example of the form with it's gender formula flipped. Here, it's a discontented professional woman (Rosanna Arquette) who pursues her object of desire (Madonna) into an exotically-represented bohemian underworld. (1985, dir. Susan Seidelman, 35mm, color, 103 min.)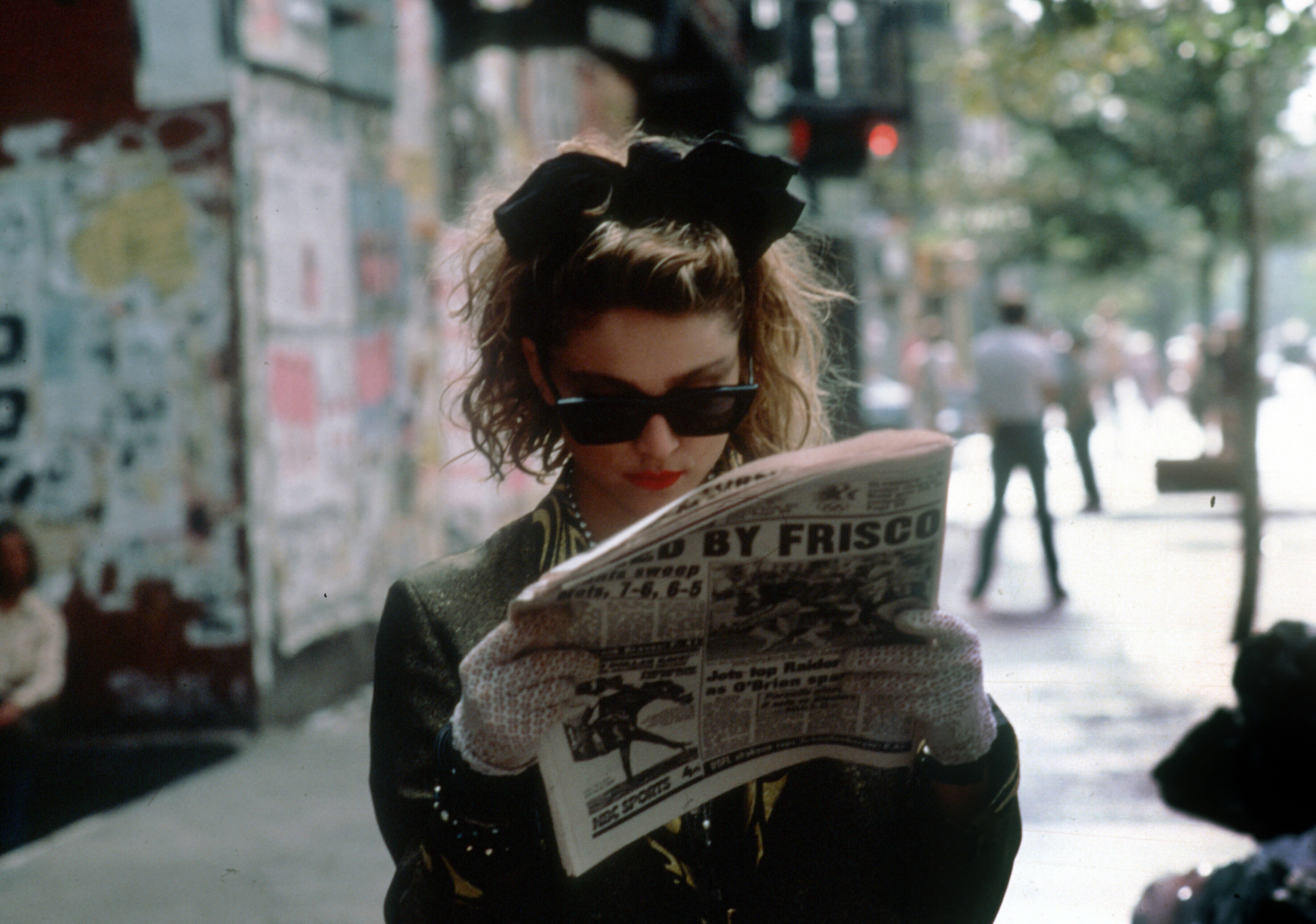 Still from Desperately Seeking Susan (1985)
ATTENDING THIS PROGRAM?
Ticketing: Archive tickets are $9 general admission and free for UCLA students. Advance tickets are available on the Film & Television Archive website. Please review the Archive's ticketing policy.
Parking: Parking is available under the museum. Rates are $7 for the first three hours with museum validation, and $3 for each additional 20 minutes, with a $20 daily maximum. There is a $7 flat rate after 6 p.m. on weekdays, and all day on weekends. Cash only. 
Restaurant: Enjoy a meal or drink before or after the program at our restaurant Audrey. Members and UCLA students receive 10% off. A late-night happy hour offers 10% off at the bar Tuesday–Saturday, 9–11 p.m.
Read our food, bag check, and photo policies.