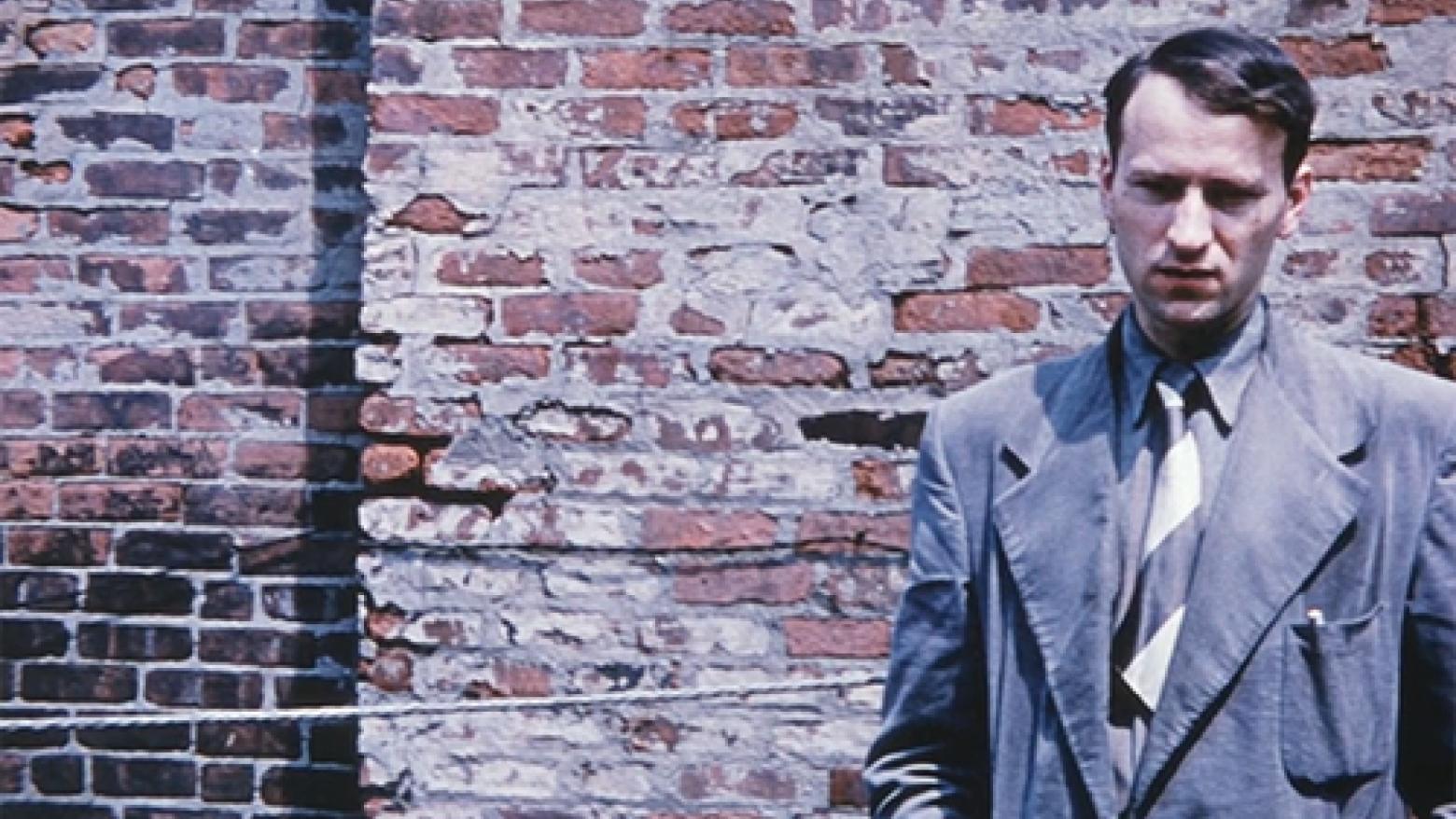 Reminiscences of a Journey: A Tribute to Jonas Mekas
Sunday
Nov 3, 2019
7:00 PM
This is a past program
The
UCLA Film & Television Archive
presents classic film and contemporary cinema in the Hammer's Billy Wilder Theater. Archive tickets are $9 general admission and free for UCLA students.
In-person: Q&A with Oona Mekas, daughter of Jonas Mekas; David E. James, film scholar; Adam Hyman, Los Angeles Filmforum.
The importance of Jonas Mekas (1922–2019) to the world of American independent and experimental film cannot be overestimated. Reaching the United States after World War II with his brother Adolfas, Mekas would, over the next 70 years, become a critical figure in exhibiting, distributing, and reviewing experimental films, organizing the New York scene, and, by extension, establishing the society in which avant-garde film culture is created and appreciated to this day. His death earlier this year at age 96, shortly after completing two books for publication, marked the end of a generation, especially as it was so shortly followed by the deaths of Barbara Hammer and Carolee Schneemann.
Over the course of decades, even while he was cofounder of the distributor Filmmakers' Cooperative and founder of Anthology Film Archives, a film reviewer for The Village Voice, editor of Film Culture, poet, filmmaker, and more, Mekas made a large number of films. Overall he described his films as "Diaries, Notes and Sketches." This film program's tribute includes three examples: Williamsburg, Brooklyn, a more recent video piece that also includes some of his earliest footage from the 1950s; reel one of Walden, which also includes the short films Notes on the Circus and Cassis; and his feature film, Reminiscences of a Journey to Lithuania.
Los Angeles Filmforum members receive free admission at the box office.
Williamsburg, Brooklyn
A pocket-sized city symphony, Williamsburg, Brooklyn collects some of the first images Jonas Mekas shot with a film camera in 1950 (along with footage from 1972 when he was returning to his old neighborhood as a visitor). A bygone Brooklyn is richly evoked in the everyday life of the street: the elevated train, Lithuanian storefronts, and especially in the faces of children surprised to encounter this man with a movie camera.—Max Goldberg (2003, Jonas Mekas, color and b&w, silent, 15 min.)
Walden (Reel 1)
Filmed in 1964–68. Edited in 1968–69. Walden was Mekas's first diary film, edited as a collection of images gathered between the years 1964 and 1969. Its original title was Diaries, Notes, Sketches, which was the intended name for all of his films (they would each have different subtitles). However, when it became too confusing for film laboratories to distinguish between his films, Mekas abandoned the practice. He still kept Diaries, Notes, Sketches as a subtitle in Walden, Lost Lost Lost, and In Between, and the name is often used to designate his entire film oeuvre. (1969, dir. Jonas Mekas, 16mm, color, 43 min.)
Reminiscences of a Journey to Lithuania
"The film consists of three parts. The first part is made up of footage I shot with my first Bolex, during my first years in America, mostly from 1950–1953. It shows me and my brother Adolfas, how we looked in those days; miscellaneous footage of immigrants in Brooklyn, picnicking, dancing, singing; the streets of Williamsburg. The second part was shot in August 1971, in Lithuania. Almost all of the footage comes from Semeniskiai, the village I was born in. You see the old house, my mother (born 1887), all the brothers, goofing, celebrating our homecoming. You don't really see how Lithuania is today: you see it only through the memories of a Displaced Person back home for the first time in twenty-five years. The third part begins with a parenthesis in Elmshorn, a suburb of Manburg, where we spent a year in a forced labor camp during the war. After the parenthesis closes, we are in Vienna where we see some of my best friends - Peter Kubelka, Hermann Nitsch, Annette Michelson, Ken Jacobs. The film ends with the burning of the Vienna fruit market, August, 1971."
—Jonas Mekas
(1972, dir. Jonas Mekas, 16mm, color, 82 min.)