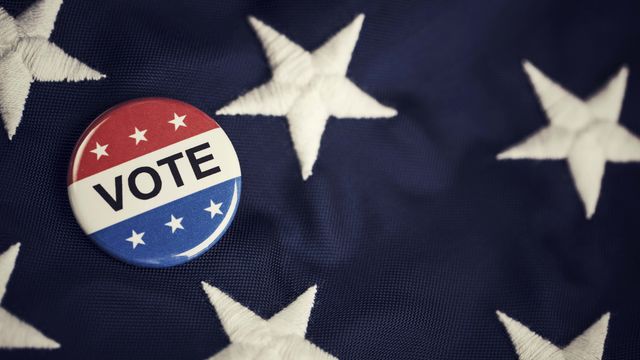 Hammer Forum is presented by the Rosenbloom Family Fund.
The 2018 midterm elections revealed egregious voter suppression tactics and mismanagement of polling places but also slate of new reforms that eliminate barriers to voting for many Americans. Kathay Feng, California Common Cause executive director; Franita Tolson, USC Gould School of Law professor; Justin Levitt, Loyola Law School professor; and Michael Morley, Florida State University law professor, discuss the future of voting rights and election laws with moderator Rick Hasen, UC Irvine political science and law professor.
Speaker Biographies
Professor Richard L. Hasen is Chancellor's Professor of Law and Political Science at the University of California, Irvine. Hasen is a nationally recognized expert in election law and campaign finance regulation, writing as well in the areas of legislation and statutory interpretation, remedies, and torts. He is co-author of leading casebooks in election law and remedies.
From 2001-2010, he served (with Dan Lowenstein) as founding co-editor of the quarterly peer-reviewed publication, Election Law Journal. He is the author of over 100 articles on election law issues, published in numerous journals including the Harvard Law Review, Stanford Law Review and Supreme Court Review. He was elected to The American Law Institute in 2009 and served as an Adviser on ALI's law reform project, Principles of Election Law: Resolution of Election Disputes.
Professor Hasen was named one of the 100 most influential lawyers in America by The National Law Journal in 2013, and one of the Top 100 Lawyers in California in 2005 and 2016 by the Los Angeles and San Francisco Daily Journal.
Professor Franita Tolson joined USC Gould School of Law in June 2017. Her scholarship and teaching are focused on the areas of election law, constitutional law, legal history and employment discrimination. She has written on a wide range of topics including partisan gerrymandering, campaign finance reform, the Elections Clause, the Voting Rights Act of 1965, and the Fourteenth and Fifteenth Amendments. Her forthcoming book, A Promise Unfulfilled: Section 2 of the Fourteenth Amendment and the Future of the Right to Vote, will be published in 2019 by Cambridge University Press.
Her research also has appeared in leading law reviews including the Boston University Law Review, the Vanderbilt Law Review, the Alabama Law Review, the Notre Dame Law Review, and the University of Pennsylvania Law Review Online. She has written or appeared as a commentator for various mass media outlets including The Huffington Post, The Hill, Reuters, and Bloomberg Law.
Prior to joining the USC Gould faculty, Professor Tolson was the Betty T. Ferguson Professor of Voting Rights at Florida State University College of Law. Tolson was also a visiting assistant professor at Northwestern University School of Law.
Kathay Feng is Common Cause's National Redistricting Director. She has led Common Cause's work to challenge partisan and incumbent gerrymandering, through litigation, state-based organizing around ballot initiatives and legislation and creating new platforms for community-based redistricting. As Executive Director of California Common Cause, she championed and won election and redistricting reforms, stronger government sunshine and accountability laws, campaign finance reforms, stronger net neutrality laws, and the voting rights of traditionally disenfranchised communities. Kathay is the architect of California's Citizens Redistricting Commission, leading the multi-year effort to study, write, and pass the two initiatives, Propositions 11 and 20, that created the commission and new community-focused process. She also led efforts that secured passage of California laws bringing online voter registration and same day registration (called conditional voter registration) to the state.
Locally, Kathay helped lead successful efforts to improve Los Angeles' matching funds campaign finance system, providing a super-match of public funds to city office candidates that raise small dollar donations from city residents. Under Kathay's leadership, CCC has anchored California's election protection efforts, assisting and independently monitoring elections throughout the state, since 2006. Kathay has been an activist and civil rights attorney in California for more than 20 years.
A nationally recognized scholar of constitutional law and the law of democracy, Professor Justin Levitt recently returned to Loyola Law School after serving as a Deputy Assistant Attorney General in the Civil Rights Division of the U.S. Department of Justice.  At DOJ, he primarily supported the Civil Rights Division's work on voting rights and protections against employment discrimination (including LGBT rights in the workplace). 
Levitt has published in the Harvard Law Review, the Yale Law and Policy Review, the Georgetown Law Journal, the William & Mary Law Review, and the peer-reviewed Election Law Journal, among others.  He has served as a visiting faculty member at the Yale Law School, at USC's Gould School of Law, and at Caltech.  He was honored to receive Loyola's Excellence in Teaching Award for 2013-14.
Levitt's research has been cited extensively in the media and the courts, including the U.S. Supreme Court.  He maintains the website All About Redistricting, tracking the process of state and federal redistricting around the country, including litigation.
Levitt served in various capacities for several presidential campaigns, including as the National Voter Protection Counsel in 2008, helping to run an effort ensuring that tens of millions of citizens could vote and have those votes counted. Before joining the faculty of Loyola Law School, he was counsel at the Brennan Center for Justice at NYU School of Law, for five years.  He also worked as in-house counsel to the country's largest independent voter registration and engagement operation, and at several nonprofit civil rights and civil liberties organizations.
Professor Michael Morley joined FSU Law in 2018, and teaches and writes in the areas of election law, constitutional law, remedies and the federal courts.
Before joining FSU Law, Professor Morley was an associate professor at Barry University School of Law. Prior to his experience in academia, he held numerous positions in both private practice and government, including as special assistant at the Office of the General Counsel, Department of the Army, at the Pentagon, clerk for Judge Gerald B. Tjoflat, of the U.S. Court of Appeals for the Eleventh Circuit, and as an associate at Winston & Strawn, LLP, in Washington, D.C.
Hammer Forum is an ongoing series of timely, thought-provoking events addressing social and political issues. 
Hammer Forum is made possible in part by Bronya and Andrew Galef.
Media sponsorship is provided by KPCC Southern California Public Radio.

All Hammer public programs are free and made possible by a major gift from an anonymous donor.
Generous support is also provided by Susan Bay Nimoy and Leonard Nimoy, Good Works Foundation and Laura Donnelley, The Samuel Goldwyn Foundation, an anonymous donor, and all Hammer members.
Public programs advancing social justice are presented by the Ford Foundation.
Digital presentation of Hammer public programs is made possible by the Billy and Audrey L. Wilder Foundation.