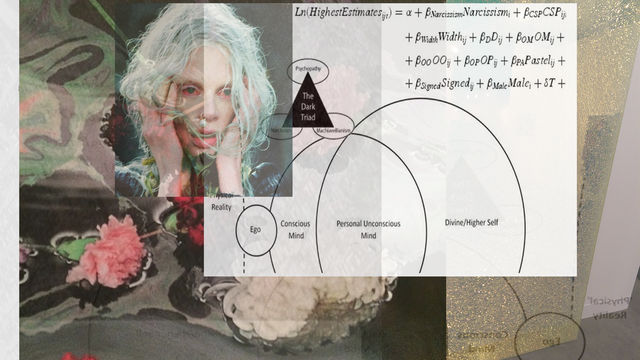 Jil Stein
OCT 25 & 26, 2016; DEC 28, 2016; JAN 17 & 18, 2017
In Real Life: Studio provides a glimpse into the working processes of artists. Throughout the fall a select group of artists utilizes spaces in the museum to convene and rehearse new material, including theater, dance, music, and performance. While some artists and collectives will simply discuss or workshop material, others will produce a new project from rehearsal to final performance. 
Project Statement
the darkness is an environment of extreme conditions a place where temperature is at the constraint of life a part of the earth outside of
impervious to sound
dense in pressure
compacting in time
this night is not concerned with our human desires, it is a different darkness altogether
the silent part of the ocean
by JIL STEIN
JIL STEIN moves and approaches space as a paradoxical body:  exploring the space of the body through somatic practices, considering how movement defines the space around the body, and defining space as an energetic landscape which is affected through actions, thoughts and intent. All of these areas of study suggest a malleability of the elements and a world outside of our senses and intellect.
It is in the liminal space that this type of work develops.
Her current research, the silent part of the ocean, more closely considers how liminal space informs us of the unknowable, reminding us that the world we do not know is a constant force in nature.
The body is a site. JIL looks at how perception, physicality and imagination engage (in) a heightened experience.
Because the body as site is an unknown space (an imagined mapping that is real only through experience) she considers it an entrance into this area of study. Some ideas that have stemmed from this research are...
How can the body be used as an intelligible tool to explore the self, and the meta-feelings we experience as our self?
How do bodily states affect our sense of the world? What does this mean about the world and how we live with one another? the things all around us are inside of us.
How do somatic experiences of the different systems of the body inform or re-affirm reality?
By allowing the body to be an equally important extension of the mind, can we develop capabilities to conceive the existence of the world we do not know?
/the silent part of the ocean/
How does this contextualize  what we can objectively confirm?
In an age of disinformation and techonopoly, can the experience of the body eliminate the problems of knowledge arising in a post-factual society?
JIL STEIN will be using the studio stage to develop the performative content and structure of this work. IRL is an opportunity for museum goers to see what a movement exploration looks like. To bring urgency and objective reality into the artist's reflection. It is a generous act. Your participation as witness is deeply appreciated.
As you read these words, JIL wants to impose upon you a moment to suspend in the idea of language as a patriarchal structure. Forcing you into your Left Brain, giving you a description of the information. She invites you to witness this and all other sensual praxis as its own description, in its own language, as is.
Attending this program?
ALL HAMMER PROGRAMS ARE FREE
Location: Courtyard
Ticketing: This drop-in program is not ticketed.
Parking: Under the museum. Rates are $6 for the first three hours with museum validation, and $3 for each additional 20 minutes, with a $20 daily maximum. Cash only. 
In Real Life: Studio is a Public Engagement project organized by January Parkos Arnall, curatorial associate, Public Engagement.
The Hammer Museum's Public Engagement program is supported, in part, by the Los Angeles County Board of Supervisors through the Los Angeles County Arts Commission.