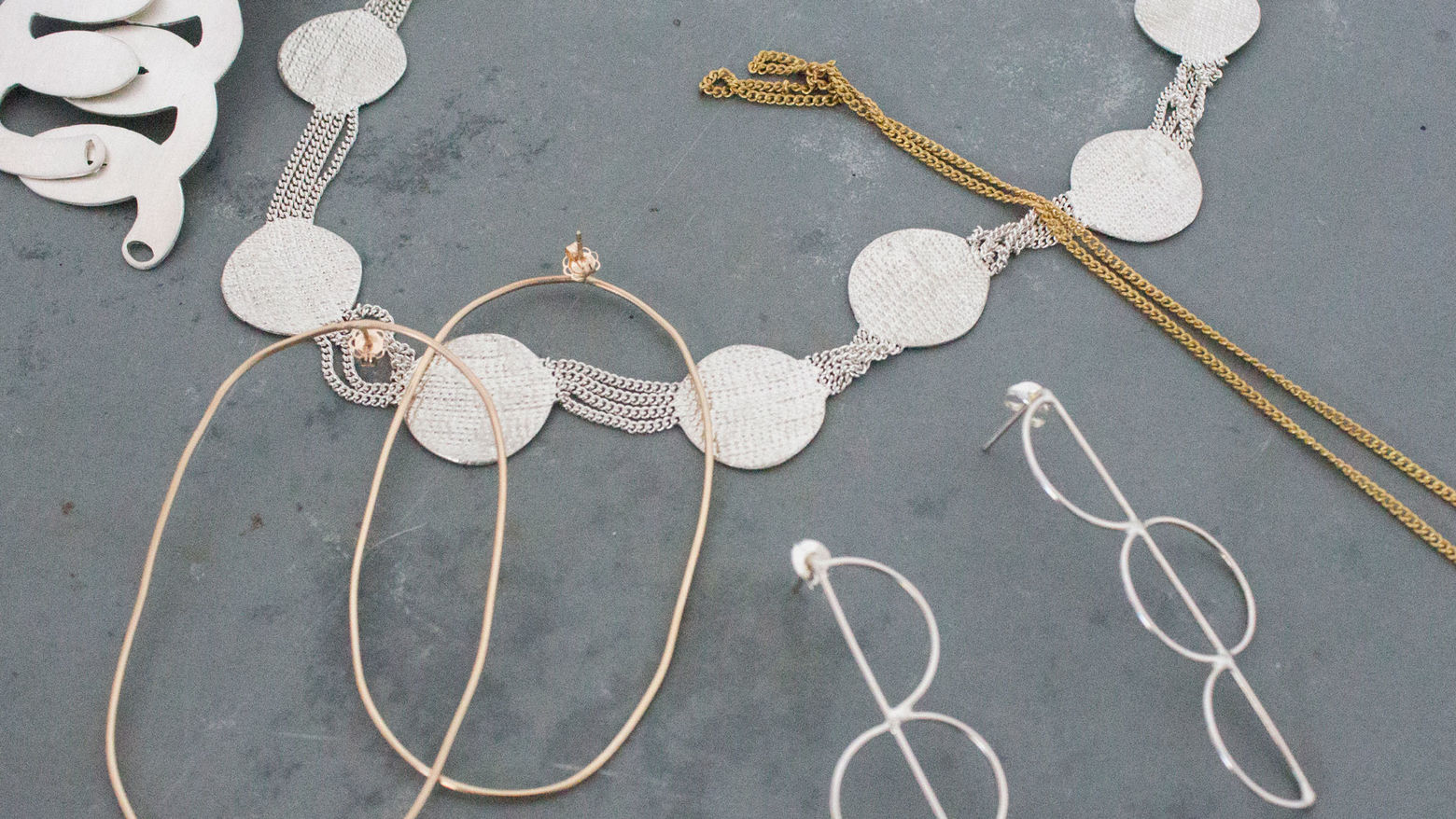 Hammer Store Event: Fixed Links by Hannah Keefe
Saturday
Dec 3, 2016
1:00 PM to 5:00 PM
This is a past program
Join us for an in-store event with jewelry designer Hannah Keefe, who will be offering custom soldered bracelets and will have rings available for specific sizing.
Fixed Links is a process driven project in which wire jewelry is individually sized and permanently soldered on the body. A bracelet and a ring are reduced to the barest essence of what jewelry can represent, custom fitted to each person to be worn every day.
This event is free and open to all. Custom-fit rings and bracelets are priced individually. 
To reserve a slot for a custom fitting ahead of time, please call the store at 310-443-7063. Time slots are around 20-30 minutes each. Additional slots will be available on a first come, first served basis on the day of the event.
See examples of Keefe's jewelry and purchase items in our online Hammer Store. 
Biography
HannahK is a jewelry collection centered around the material exploration of brass chain and silver solder. Each piece uses an original process yielding different shape variations, kinetic details and visual geometries.­  All work is handmade by Hannah Keefe and reflects the slight variations between pieces. Hannah Keefe studied jewelry and metal smithing at Massachusetts College of Art and Design. She currently lives and works in Los Angeles. She has created one of a kind jewelry exclusively for the IKO IKO residency in the Hammer Store.
ATTENDING THIS PROGRAM?
Location: Hammer Store
Ticketing: This event is free and open to all. To reserve a slot for a custom fitting ahead of time, please call the store at 310-443-7063. Time slots are around 20-30 minutes each. Additional slots will be available on a first come, first served basis on the day of the event.
Parking: Under the museum, $6 flat rate on weekends. (cash or check only)