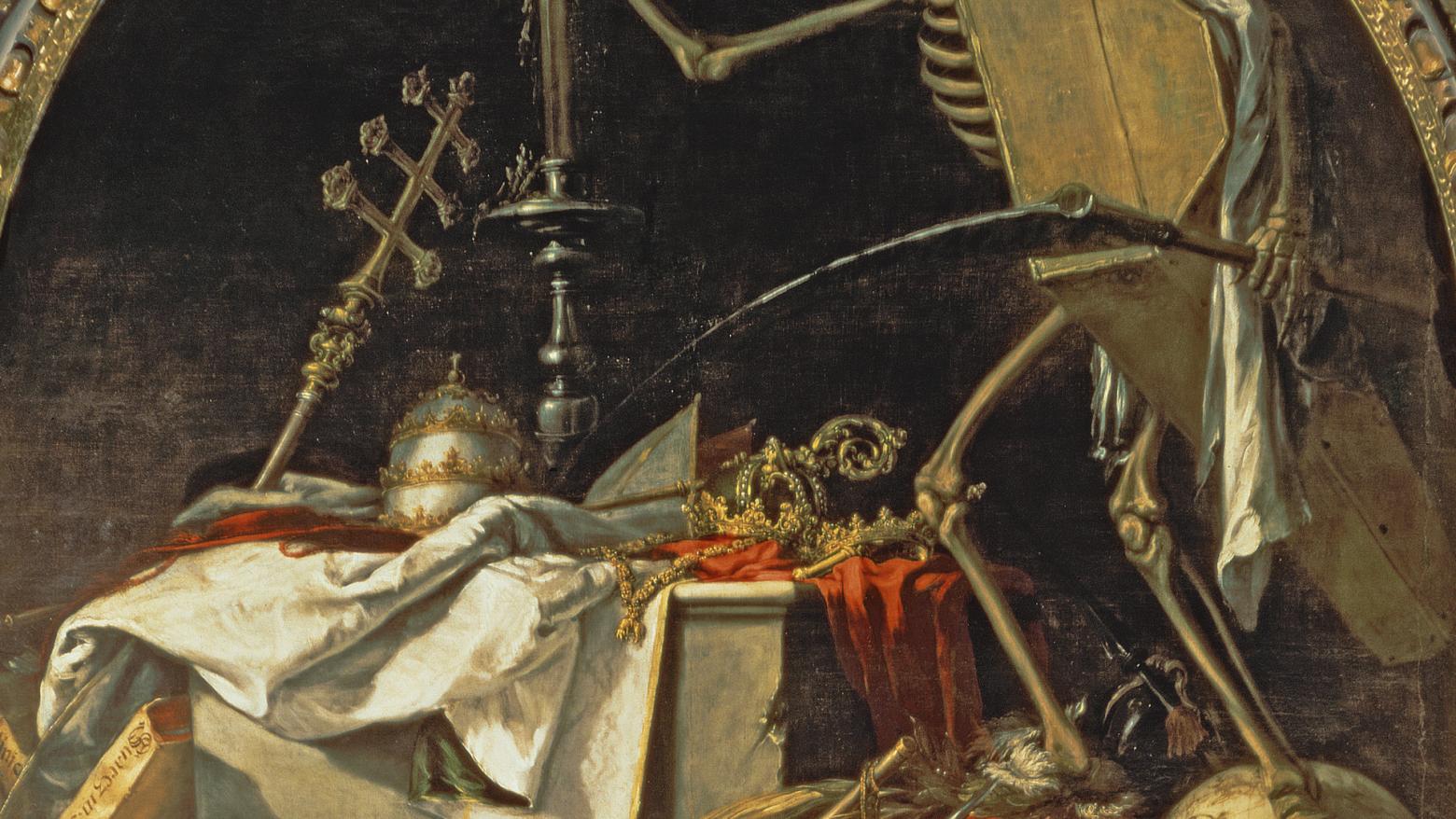 UCLA Art History Graduate Student Symposium: Killing Time: Temporality in Visual Culture
Saturday
Oct 22, 2016
9:00 AM to 5:00 PM
This is a past program
An art object can reconfigure how we conceptualize time and perceive ephemerality. Considering time as a method of inquiry offers a productive entry point for analyzing periodization, anachronicity, and visualizing time across heterogeneous spaces and cultures. At this year's symposium, emerging scholars across disciplines address questions that arise from considerations of temporality. Keynote: Dylan Miner, director of American Indian and Indigenous Studies at Michigan State University.
Schedule
9:30 a.m. Opening Remarks
Hannah Thomson UCLA Dept. of Art History 
Miwon Kwon, Professor and Chair, UCLA Dept. of Art History
10 a.m. "It's About Time!": Horology and Ritual
Abigail Rapoport, University of Pennsylvania. Floating Clocks in Pieter Saenredam's Reformed Dutch Church Interiors
Lilit Sadoyan, University of California, Santa Barbara. Only Time Will Tell: Clocks and Domestic Splendor in Eighteenth-Century France
Kiersten Mounce, University of Delaware. Temporality, Structure, and Treatment at the Government Hospital for the Insane
11:45 a.m. Artists with Time to Kill: Modern and Contemporary Challenges to Temporality
Carrie Miller,  University of Colorado at Boulder. Translating Time: Doris Salcedo's Lessons in Temporality
Gabriel Schaffzin, University of California, San Diego. Time Bandits
Hannah Kahng, University of California, Los Angeles. 'Boredom's Erotics': Temporality and Titillation in Andy Warhol's Filmwork
2:15 p.m. The Life and Times of Visual Culture
Breton Langendorfer,  University of Pennsylvania. Assyrian Entropy: Time, Myth, and Destruction in the Palace Relief Programs
Kaylee Alexander, Duke University.The Space in Which We Live: Place and Time in the Early Christian Catacomb
Nathan Jones, Columbia University.'The World is a Sucked Orange': Pavilions of Virtual Experience
3:45 p.m. Keynote Address
Dylan Miner, Director of American Indian and Indigenous Studies, Michigan State University. Decolonizing Temporalities: Art, Anticolonialism, and Aztlán
 
4:45 p.m. Concluding Remarks
Rebecca Wolff, UCLA Dept. of Art History
Bronwen Wilson , Professor and Faculty Advisor, UCLA Dept. Of Art History
Attending this program?
ALL HAMMER PROGRAMS ARE FREE
Location: Annex
Ticketing: This drop-in program is not ticketed.
Parking: Under the museum, $6 flat rate on the weekends. Cash only.