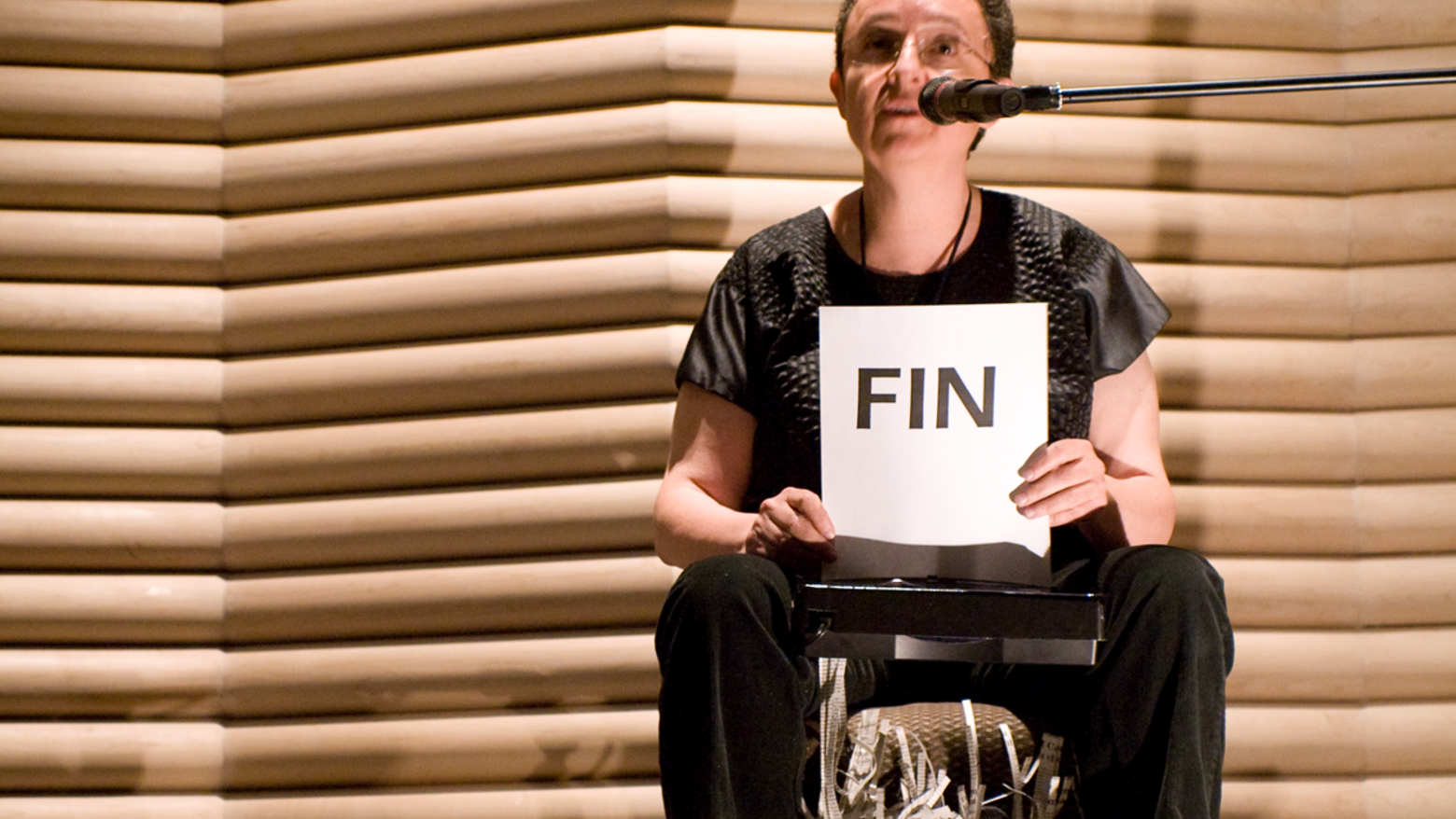 Off-Site Program: Feminist Art: ¿An effective political tool?
Tuesday
Sep 27, 2016
6:00 PM to 8:00 PM
This is a past program
This program takes place at the Wong Hall/Harris Hall 101, University of Southern California.
This lecture is copresented with USC's Roski School of Art and Design in conjunction with the Hammer Museum's exhibition Radical Women: Latin American Art, 1960-1985.
Mónica Mayer is an artist, activist, teacher and critic. She received her training in visual arts at the Escuela Nacional de Artes Plásticas in Mexico City, studied sociology of art at Goddard College, and participated in the Feminist Studio Workshop in Los Angeles, California, from 1978 to 1980.
Primarily known as a performance artist, collaboration has been a defining element of her practice. In 1983, she formed the first feminist art group in Mexico with Maris Bustamante, Polvo de Gallina Negra (Black Hen Powder—to protect us from the patriarchal magic which makes women disappear). The group, as indicated by its tongue-in-cheek title, combined humor and satire to critique the marginal position of women artists in the Mexican art world.
In 1989, she founded Pinto my Raya with Victor Lerma, an ongoing project of critique and transformation of the art world, serving at once as an archive, a teaching platform, and a site of conceptual interventions. She is the author of ten books, authored both individually and collectively, among which are Rosa chillante: mujeres y performance en México [Screeching Pink: Women and Performance in Mexico] (México: Conaculta/Fonca, 2004), andEscandalario: los artistas y la distribución del arte [Agents of Scandal: Artists and Art Distribution] (México: AVJ Ediciones, 2006).
Her work has been exhibited in over 100 group exhibitions in Mexico, the U.S. and Europe. When in Doubt . . . Ask, a Retrocollective Exhibit of Mónica Mayer, is currently being held at the Museo Universitario Arte Contemporaneo in Mexico City until July 31, 2016. Her first retrospective, the show intends to highlight the collaborative nature of Mayer's work, hence its subtitle, presenting two-dimensional work, three-dimensional work, conceptual work, documents, publications, as well as a series of collaborations and performances.