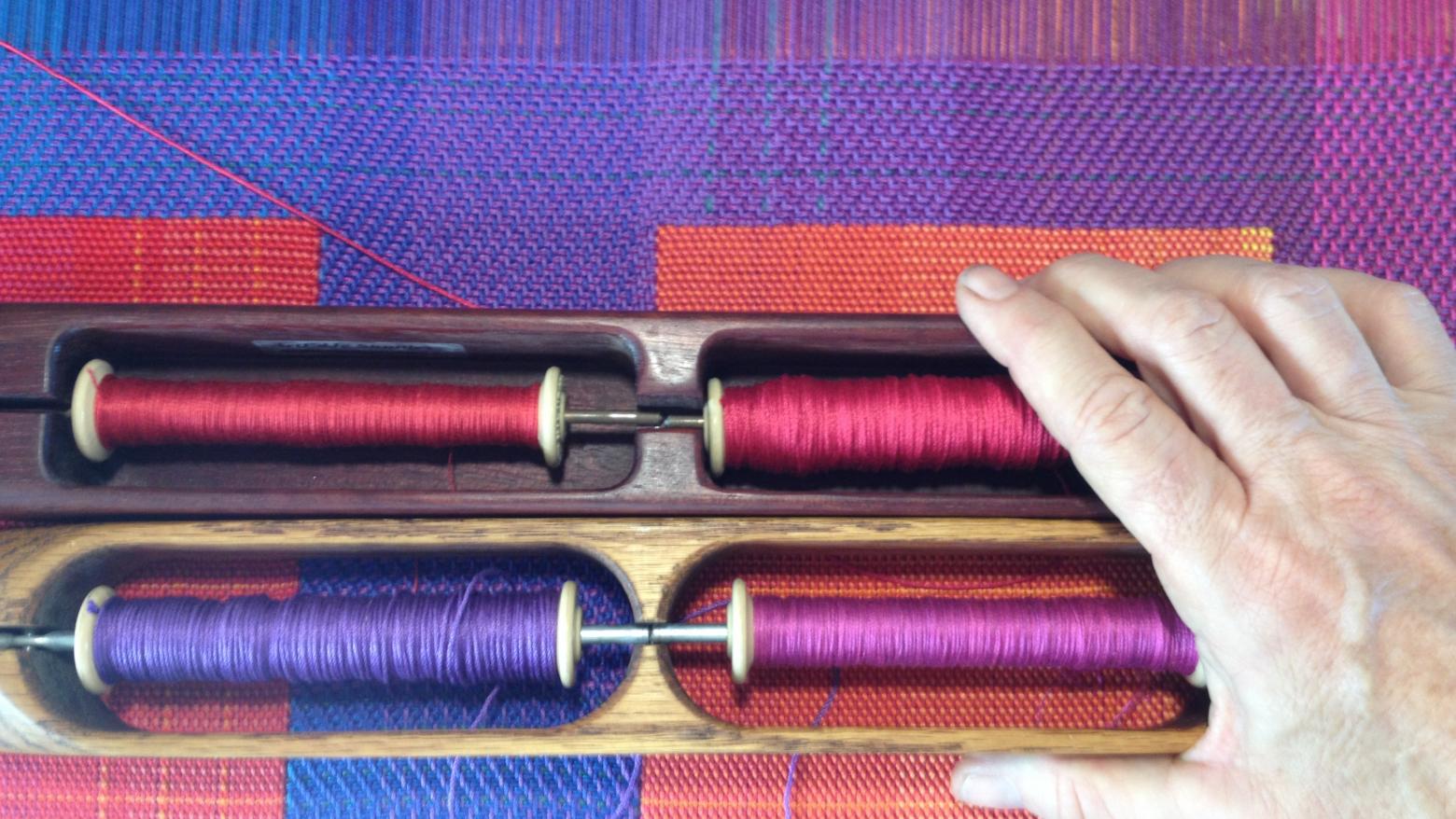 In-Gallery Demonstration: Leap Before You Look, April 2016
Saturday
Apr 23, 2016
2:00 PM to 3:30 PM
This is a past program
Professional weaver Cameron Taylor-Brown demonstrates the process of loom weaving using the Shuttle-Craft Practical Loom from the Black Mountain College Weaving Workshop that is on display in the exhibition galleries. Throughout the exhibition, Taylor-Brown will be creating an original weaving with the loom. During the demonstration, she will discuss loom weaving and answer questions from visitors. 
Anni Albers set up the weaving workshop at Black Mountain College in 1934. It was one of the longest-running workshops at the college and contained nine manual looms and one upright tapestry loom, all built under her direction by local craftsmen in North Carolina. The recently-restored loom included in the Hammer's exhibition was used by students and faculty at the college to learn weaving and make a variety of textile works.
Biography
Cameron Taylor-Brown studied fiber art at the University of California, Berkeley with artist Ed Rossbach and textile design at the Philadelphia College of Textiles and Science. She worked in New York City as a stylist of home furnishing fabrics, taught textile design at the Philadelphia College of Textiles and Science and worked as an exhibition curator while at the college. Since 1985, Taylor-Brown has lived in Los Angeles where she is active in several arts organizations. She was a founding board member of the Textile Group of Los Angeles, and is a past President of California Fibers and Designing Weavers. In 2010 she founded ARTSgarage, a textile resource center in Los Angeles. Her work is widely exhibited and published.
ATTENDING THIS PROGRAM?
ALL HAMMER PROGRAMS ARE FREE
Location: Galleries 1 and 2
Ticketing: This drop-in program is not ticketed.
Parking: Under the museum, $3 flat rate (cash only).