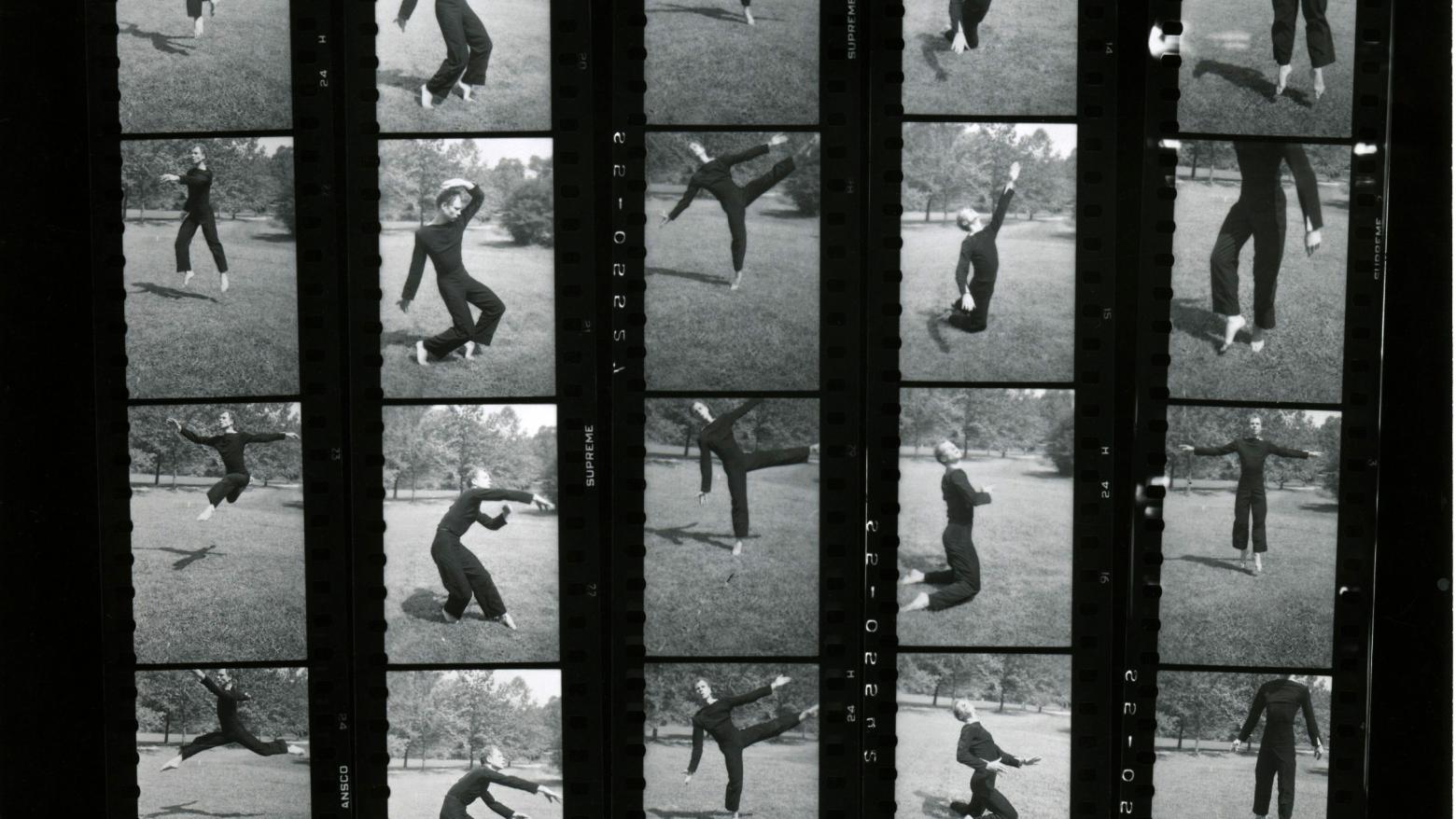 Members Exclusive In-Gallery Performance: Leap Before You Look
Saturday
Mar 19, 2016
5:30 PM
This is a past program
Hammer members are invited to experience two private dance performances inside the galleries of Leap Before You Look: Black Mountain College 1933-1957. Join us at 5:30 p.m. for a complimentary drink before the performances begin at 6 p.m. 
Former Cunningham dancer Silas Riener performs the newly reconstructed work Changeling, an early Merce Cunningham solo choreographed using chance procedures, to Christian Wolff's score for prepared piano, Suite. Dancer and choreographer Polly Motley performs Glyph, a whimsical work choreographed by dancer and teacher Katherine Litz at Black Mountain College in 1951, to Lou Harrison's score The Glyph. Pianist Aron Kallay and percussionist Yuri Inoo. 
RSVP is required, as capacity is limited. Please note that each member may bring up to one guest. To RSVP or purchase a membership, please call the Membership Department at 310-443-7050.