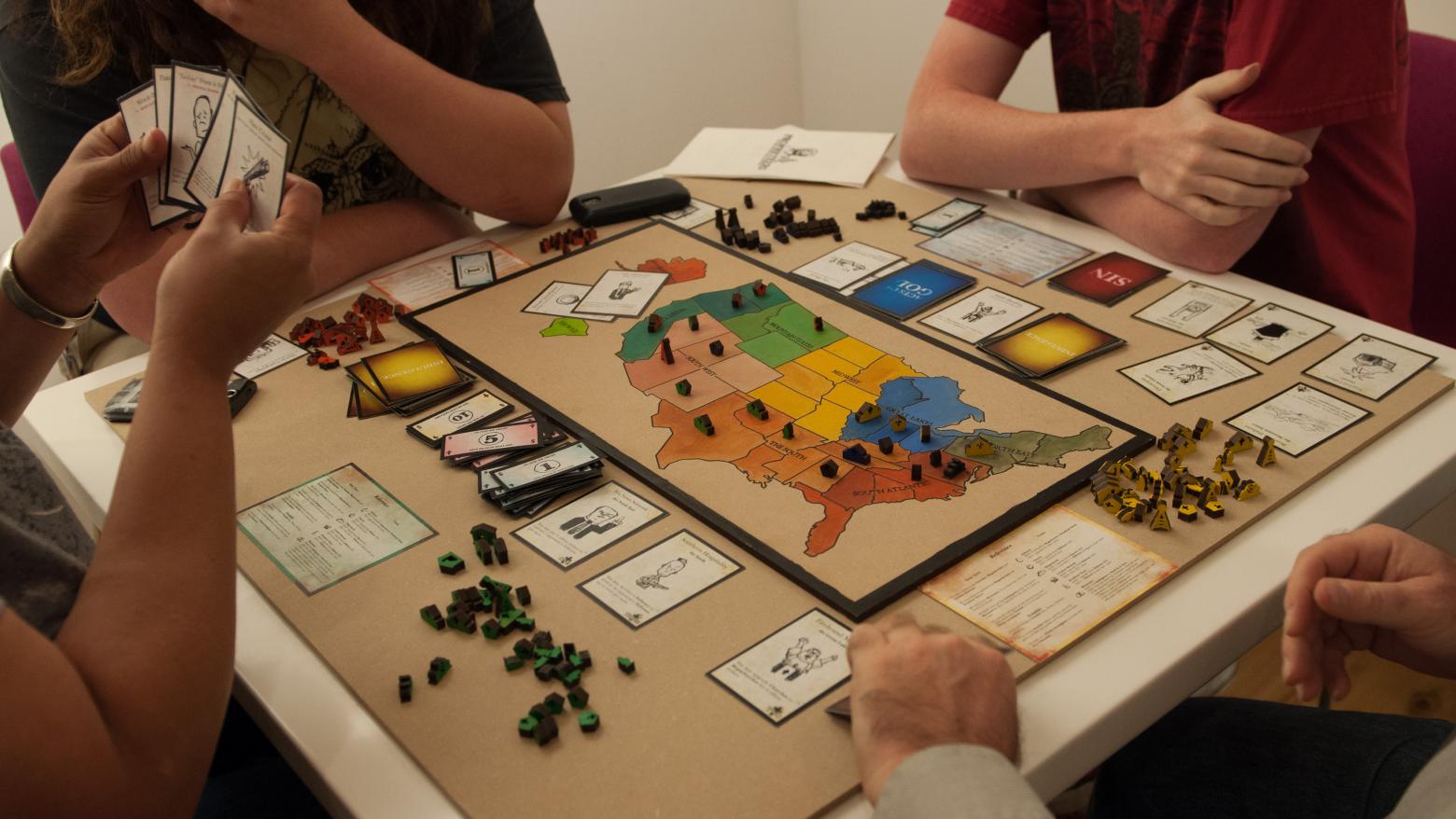 UCLA Game Art Festival
Wednesday
Nov 18, 2015
7:00 PM
This is a past program
The UCLA Game Lab in collaboration with the Hammer Student Association presents an evening of innovative gaming. With games ranging from the bombastic and performative to the intimate and personal, these ambitious and participatory projects use a variety of media and modes of expression. 
Browse the games or participate in a tournament while enjoying live music, refreshments, and game-inspired artworks.
Stage Schedule
7 p.m. Phork (music)
7:30 pm. Intro
7:40 p.m. TL;DR [the shape of the internet (Orgy)] - Theo Triantafyllidis (Installation - live feed)
8 p.m. Guitarri Hero - John Brumley (Digital Game)
8:20 p.m. Holla-Pain-yo - Alex Rickett, John Brumley, Steven Amrhein, Amanada Ho (Installation - live feed)
8:40 p.m. Puff - Lauren Mahon (Board Game - live feed)
9 p.m. Cos-Mo Cap Astrodrome America
9:30 p.m. Vietnam Romance Live! - Eddo Stern with Steve Amrhein, Nick Crockett, Jessica Hutchins
10 p.m. Penis Paint - Famous New Media Artist Jeremy Bailey
10:30 p.m. Phork (music)
See the Game Art Festival website for the full list of projects and games.