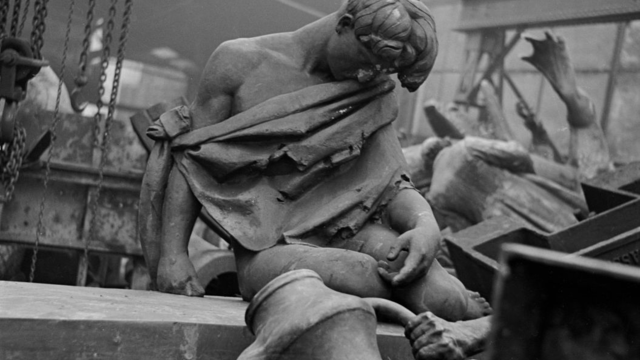 UCLA Art History 50th Anniversary Graduate Student Symposium
to

This is a past program
On occasion of its 50th anniversary, the UCLA Art History Graduate Student Symposium brings together emerging scholars whose work addresses the theme of Half-life. 
Keynote Lecture: Alexander Nagel, Professor of Fine Arts, Institute of Fine Arts, NYU
"Half-life" denotes the amount of time required for a substance to diminish to half of its original amount. Scientists who study radioactive decay measure half-life empirically, but taken as a concept, the theme of half-life suggests a broad model for considering instability, loss and retention over time. With respect to art, such processes of transition—whether impelled by natural degradation or willful preservation—may be visible or invisible, quantitative or qualitative. Questions of time, material, value and agency are inherent to these processes.
attending this program?
ALL HAMMER PROGRAMS ARE FREE
Location: Billy Wilder Theater
Ticketing: This drop-in program is not ticketed.
Parking: Under the museum, $3 flat rate on weekends (cash only)