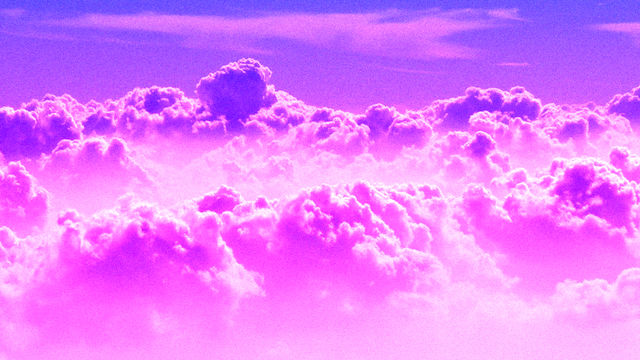 Summer of Soul: The Suffers, Jungle Fire + KCRW DJ Garth Trinidad
The Hammer and KCRW 89.9FM present Summer of Soul, four free nights of live music that shine a light on the timeless power of soul music with a diverse line-up of talented musical acts in the Hammer's courtyard.
A happy hour with cash bar starts at 6:30 p.m. KCRW DJ sets start at 7:30 p.m., and live music starts at 8:15 p.m. The museum's gallery hours will be extended to 9 p.m. so guests can enjoy the Hammer exhibitions.
The Suffers
Jungle Fire
+ KCRW DJ Garth Trinidad
The Suffers
The Suffers are a ten-piece band from Houston, TX who are redefining the sound of Gulf Coast Soul, intertwining elements of Classic American Soul with Rock & Roll. Both sonically and visually arresting, the large ensemble packs each position of the rhythm section and horn section with a level of talent and taste that provides the perfect foundation for singer Kam Franklin's massive voice. The band's sincerity and emotion are laid bare in their music, which has garnered an audience so broad and varied that they may prove to be the panacea for a jaded and stratified live music scene. The Suffers' ten-piece line up was curated by bassist Adam Castaneda and keyboardist/songwriter/vocalist Pat Kelly in 2011. The pair brought on trumpet player Jon Durbin, trombonist Michael Razo, guitarist Kevin Bernier, and percussionist Jose "Chapy" Luna, all band mates from earlier projects. Filling out the rhythm section are accomplished jazz saxophonist Cory Wilson and songwriting/producing duo Alex Zamora on guitar/vocals and Nick Zamora on drums/vocals. Vocalist/songwriter Kam Franklin, having recently completed a tour with London-based group The Very Best, was recruited to front the band. In a short time, the band has progressed from packing local Houston venues to accepting invitations for main stage performances at the 20th annual Austin Reggae Festival, Houston's Free Press Summer Festival, and Paste Magazine's Untapped Festival where they've shared the stage with the likes of The Wailers, Mavis Staples, Alabama Shakes, The Walkmen, and Cat Power. The Suffers have accepted four Houston Press Music Awards in two years and have been listed among the top musical acts to watch in 2014 by the Houston Press and Houston Chronicle. The band's debut video, a live performance of "Giver," was recently premiered by Side One Track One following a hugely successful performance during Austin's Free Week. Work has already begun on a follow-up to their debut 45, which will be a fulllength album planned for release in 2015.
Jungle Fire
Jungle Fire's highly infectious and explosive sound draws inspiration from the groundbreaking rhythm sections behind James Brown, Fela Kuti, Ray Barretto and Irakere; a musical recipe consisting of West African and Afro-Caribbean styles layered with heavy break-beat funk, all spiced with a dose of uniquely Angeleno grit. Originally conceived as a one-off project back in 2011, JF quickly gained attention and thus proved its place among the thriving LA funk/soul scene by lighting up local clubs, venues and underground warehouse parties.
"Few bands live up to their name in the way Jungle Fire do; fusing Cumbia, Afrobeat and trad funk, each JF jam blazes the floor with real power" as described by Juno Records UK, best sums up the Jungle Fire live show. Serving up a healthy dose of originals and deep latin/afro funk covers all cooked up together in a live mixtape style set ensuring an energy that is nothing short of fire.
Since their inception Jungle Fire has played an impressive amount of club dates and festivals both domestic and abroad having shared the stage with Shuggi Otis, The Blackbyrds, Lee Fields, Charles Wright, The Budos Band and even performing for Los Angeles' recent mayoral inauguration. Currently, JF has been supporting their first full-length record "Tropicoso" via the Los Angeles heavyweight Latin Alternative label Nacional. 
Band Members:
Joey Reina – bass / Patrick Bailey – guitar / Jud McDaniel – guitar / Michael Duffy – timbales /
Steve Haney – congas / Alberto Lopez – bongos, shekere / Sam Halterman – drums / Sean
Billings – Tumpet / Otto Granillo – trombone / Sam Robles – baritone sax, flute
ATTENDING THIS PROGRAM?
ALL HAMMER PROGRAMS ARE FREE
Location: Courtyard 
Ticketing: This drop-in program is not ticketed.
Parking: Under the museum, $3 flat rate after 6 p.m. (cash only)

All Hammer public programs are free and made possible by a major gift from the Dream Fund at UCLA. 
Generous support is also provided by Susan Bay Nimoy and Leonard Nimoy, Good Works Foundation and Laura Donnelley, an anonymous donor, and all Hammer members. 
The Hammer's digital presentation of its public programs is made possible by the Billy and Audrey L. Wilder Foundation.