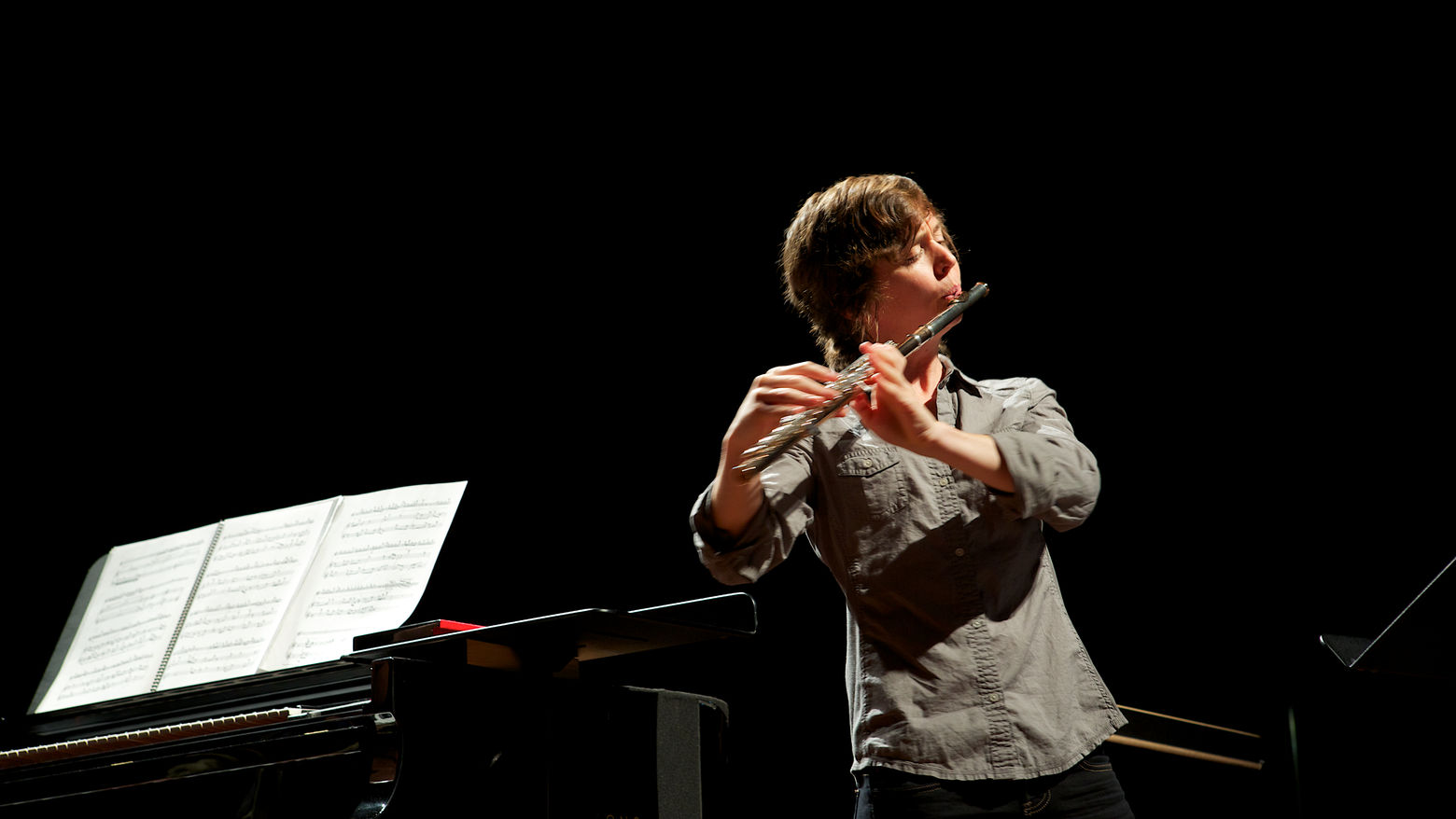 Open Rehearsal: Claire Chase, Cerchio Tagliato dei Suoni
Thursday
Apr 2, 2015
4:00 PM to 7:00 PM
This is a past program
Open Rehearsal takes place on April 1 and 2 from 4:00PM-7:00PM.
This spring, the Hammer museum collaborates with Center for the Art of Performance at UCLA to offer open rehearsal space to MacArthur Award-winning flutist and cultural activist, Claire Chase. In preparation for her much-anticipated April 4 performance in Shoenberg Hall of the immersive 70-minute Cerchio Tagliato dei Suoni (Cutting the Circle of Sounds) by Salvatore Sciarrino, Chase will coordinate a rehearsal of over 100 flutists of all ages and levels of proficiency, giving Hammer visitors a rare glimpse into the development of an immense performative work.
More information about the performance at CAP here. 
ATTENDING THIS PROGRAM?
ALL HAMMER PROGRAMS ARE FREE
Location: Courtyard
Ticketing: This drop-in program is not ticketed.
Parking:  Under the museum, $3 for first 3 hours, with validation (cash only). Validation available at the Welcome Desk in the Wilshire Lobby.  $3 flat rate after 6 p.m.
Part of the curatorial department, the Public Engagement program collaborates with artists to develop and present works that create an exchange with the institution and with visitors. Enacted both inside and outside the galleries, Public Engagement projects range from re-envisioned security guard uniforms to library and orchestra residencies. The Hammer Museum's Public Engagement program is supported, in part, by the Los Angeles County Board of Supervisors through the Los Angeles County Arts Commission.