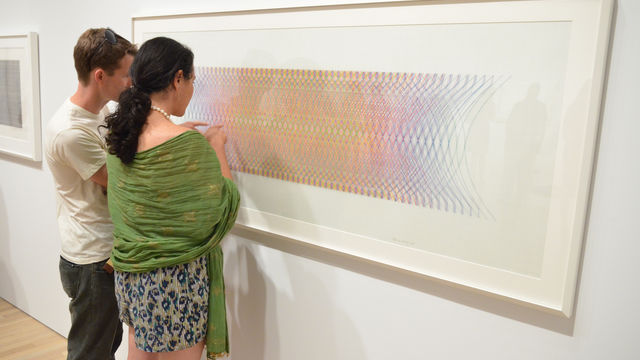 Contemplative Art Viewing
Friday
Apr 10, 2015
1:00 PM to 2:00 PM
This is a past program
Mindfulness educator Mitra Manesh will lead a one-hour art-viewing experience of works in the Museum's collection. This contemplative session takes place in the Grunwald Center for the Graphic Arts and is designed to deepen the art exploration experience by focusing on the suspension of judgment, creating an opportunity for art, artist, and self to be considered anew.
ATTENDING THIS PROGRAM?
ALL HAMMER PROGRAMS ARE FREE
Location: Grunwald Center for the Graphic Arts, 3rd Floor
Ticketing: This drop-in program is not ticketed.
Parking: Under the museum, $3 for first 3 hours, with validation (cash only). Validation available at the Welcome Desk in the Wilshire Lobby.
Part of the curatorial department, the Public Engagement program collaborates with artists to develop and present works that create an exchange with the institution and with visitors. Enacted both inside and outside the galleries, Public Engagement projects range from re-envisioned security guard uniforms to library and orchestra residencies. The Hammer Museum's Public Engagement program is supported, in part, by the Los Angeles County Board of Supervisors through the Los Angeles County Arts Commission.