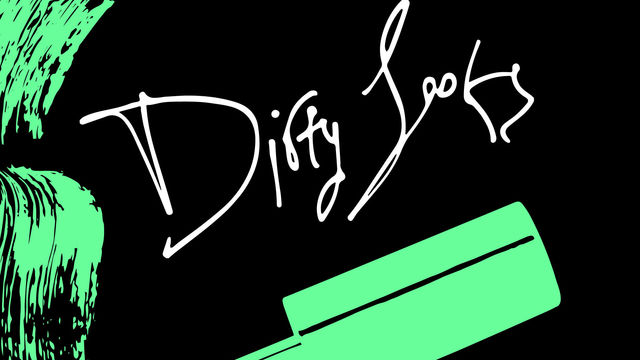 Roaming queer experimental film series and online publishing platform Dirty Looks NYC touches down in L.A. and takes to the stage for an evening of radical, critically engaged entertainment. This multimedia performance showcase extravaganza features contemporary queer luminaries Dynasty Handbag, Narcissister, Colin Self and Chris E. Vargas. 
Dynasty Handbag is the performance-arty-leotardation-comedy-psychic-meltdown-voiceover-stretchpants/antipants-lezbiananationalarmy vehicle of Jibz Cameron, from NYC. Covered by mask and merkin, Narcissister plays with the limits of masquerade, performance art, and activism as she uncovers her body and its potential to animate objecthood. Her performances refigure narcissism through radical acts of self-love, which, in turn, reveal and conceal the racializing and eroticizing effects of our commodity-driven culture. Colin Self is a composer, choreographer, and vocalist living on Earth, working across disciplines to develop new modes of communication through energy and sound. Chris E. Vargas is a video maker, interdisciplinary artist, and founder of MOTHA - Museum of Transgender Hirstory & Art.
Dirty Looks NYC was launched in January 2011 as a roaming series, mounting events at Participant Inc, White Columns, Artists Space, The Kitchen and The Museum of Modern Art. Past Roadshows have exhibited at venues including the Hammer, Human Resources, Los Angeles FilmForum at the Egyptian and MOCA in Los Angeles; Artist Television Access, SFMOMA and Yerba Buena Center for the Arts in San Francisco; UC Berkeley; Grand Detour in Portland, OR; and Yale University among others. Dirty Looks NYC expanded in 2014 as an online publishing platform for original commissions and visual ephemera.
Biographies
Jibz Cameron is a performance/video artist and actor who lives and works in New York City. Her work as alter ego Dynasty Handbag has been seen in institutions such as the New Museum, The Kitchen, DTW, MoMA P.S.1, Joe's Pub, PS122, Yerba Buena Center for the Arts, Outfest, SXSW Film Festival, and Performa '07, '09, and '11, as well as many international dives both great and small. She has been heralded by the New York Times as "the funniest and most pitch perfect performance seen in years" and by the Village Voice as a "crackpot genius." In addition to her work as Dynasty Handbag, she has also been seen acting in work by The Wooster Group, The Residents, Theater of a Two-Headed Calf, Kalup Linzy, Suzan-Lori Parks, and Jennifer Miller, among others. She is a regular on the web-series Song of The Wild by Tim Harrington and produced by David Cross. She has taught Performance and Theater Studies and Comedy Theory at TISCHNYU. Her evening-length Dynasty Handbag piece, Soggy Glasses, based on Homer's Odyssey, premiered at BAM's Next Wave Festival in October of this year.
Narcissister is a Brooklyn-based artist and performer. Wearing mask and merkin, she works at the intersection of performance, dance, visual art, and activism. She actively integrates her prior experience as a professional dancer and commercial artist with her current art practice in a range of media which also includes photography, video art, and experimental music. She has presented work in New York at The New Museum, Moma PS 1, The Kitchen, and at Abrons Art Center and at many nightclubs, galleries, and alternative art spaces. Narcissister was a re-performer of Marina Abramovic's Luminosity piece as part of The Artist is Present retrospective at MoMA. Narcissister has also presented her work internationally at the Music Biennale in Zagreb, Croatia, at Chicks on Speed's Girl Monster Festival, at The Festival of Women in Ljubljana, Slovenia, at Copenhagen's first live art festival, and at the Camp/Anti-Camp festival in Berlin, among many others. Her art videos have been included in exhibitions and film festivals worldwide, and most recently on MocaTV. Her film The Self- Gratifier won an award for "Best Use of a Sex Toy" at The 2008 Good Vibrations Erotic Film Festival and her film Vaseline won the main prize of this festival in 2013. Interested in troubling the divide between popular entertainment and experimental art, Narcissister appeared on America's Got Talent in 2011 and will appear on La France a un Incroyable Talent in Fall 2014.  Narcissister was in FORE at The Studio Museum and had her first solo gallery exhibition Narcissister is You at envoy enterprises in New York City in February 2013. She was nominated for a 2013 Bessie Award for her evening-length piece Organ Player which debuted at Abrons Art Center in March 2013.
Colin Self is a composer, vocalist, and choreographer living in Brooklyn, NY. His performances explore vocality, corporeality, and familial systems as a site for energetic transformation. Through his performance work, community organization, and personal life, Colin exhibits radical forms of healing as a constant praxes of collective resistance. He is 1/5th of the art collective Chez Deep and 1/2 of the band 2Pretty, who had their first release on Wild Flesh Productions. He is currently working on his MFA at the Bard Milton-Avery Program and scoring the choreography of Julia Crockett and Phoebe Osbourne. Self has performed at The New Museum, MoCA Miami, PS1 MoMA, MCA Chicago, Suzanne Geiss Gallery, and for Miami's NADA Art Fair. He is director of the bi-annual Radical Diva Grant, a global grant for queer artistsp; his community-based video project ClumpTV was awarded a Rhizome Commission in 2013. Colin has toured Europe and the U.S. with his performance work, and will venture on a US tour this winter with Dirty Looks' publication of Check Your Vernacular, and the release of his first album Elation on USB. 
Chris E. Vargas is a video maker and interdisciplinary artist currently based in central New York, whose thematic interests include queer radicalism, transgender hirstory, and imperfect role models. He earned his MFA in the department of Art Practice from the University of California, Berkeley, in 2011. From 2008-2013, he made, in collaboration with Greg Youmans, the web-based trans/cisgender sitcom Falling In Love… with Chris and Greg. Episodes of the series have screened at numerous film festivals and art venues, including MIX NYC, SF Camerawork, and the Tate Modern. With Eric Stanley, Vargas co-directed the movie Homotopia (2006) and its feature-length sequel Criminal Queers (2013) which have been screened at Palais de Tokyo, LACE, Centre for Contemporary Arts Glasgow, and the New Museum among other venues. Vargas is the Executive Director of MOTHA, the Museum of Transgender Hirstory & Art, an arts & hirstory institution highlighting the contributions of trans art to the cultural and political landscape.
All Hammer public programs are free and made possible by a major gift from the Dream Fund at UCLA. 
Generous support is also provided by Susan Bay Nimoy and Leonard Nimoy, Good Works Foundation and Laura Donnelley, an anonymous donor, and all Hammer members. 
The Hammer's digital presentation of its public programs is made possible by the Billy and Audrey L. Wilder Foundation.