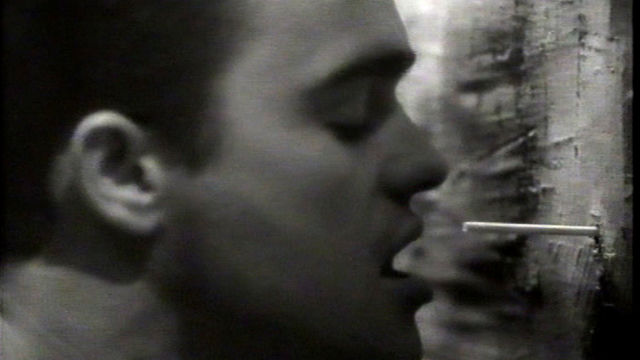 Untitled, Expanded
to

This is a past program
Untitled, Expanded continues the discourse about power, gender, desire, repression, diversity, art, society, culture, and identity begun four years ago with Jim Hodges' collaborative film project, Untitled. While Untitled juxtaposed archival footage, mainstream network news broadcasts, artists' documentation, and popular TV, film, and music for a reflection on the personal and the political, Untitled, Expanded presents features, documentaries, and short films that explore related themes by filmmakers past and present from all over the world.
Schedule
*Watch for updates and additions
11:30am
Homeboy, Dino Dinco, 57 min (2011)
Kuhani, Ntare Guma Mbaho Mwine, 7 min (2014)
1:00pm
Sticks and Stones: Bambi Lake, Silas Howard, 16 min (2013)
A Place of Rage, Pratibha Parmar, 52 min (1991)
Anthem, Marlon Riggs, 8:18 min (1991)
DHPG Mon Amour, Carl M. George, 13 min (1988) 
3:00pm
Memorial Tribute, Derek Jarman, 2:03 min (1993)
Yesterday, Darrel Roodt, 96 min (2004) 
5:00pm
Fear of Disclosure, Phil Zwickler and David Wojnarowicz, 5:30 min (1989) 
How to Survive a Plague, David France, 109 min (2012)
7:30pm
5 Broken Cameras, Emad Burnat and Guy Davidi, 94 min (2011)
9:30pm
September 11, Ken Loach, 10:57 min (2002)
Young and Gay in Putin's Russia, Vice News, 31 min (2014)
The Stag, Ian Rashid, 9 min (2002)
Un chant d'amour, Jean Genet, 26 min (1950)
11:00pm
Salvation Army, Abdellah Taïa, 84 min (2013)
The Next Life, Derek Jarman, 3:28 min (1993)
All Hammer public programs are free and made possible by a major gift from the Dream Fund at UCLA. 
Generous support is also provided by Susan Bay Nimoy and Leonard Nimoy, Good Works Foundation and Laura Donnelley, an anonymous donor, and all Hammer members. 
The Hammer's digital presentation of its public programs is made possible by the Billy and Audrey L. Wilder Foundation.