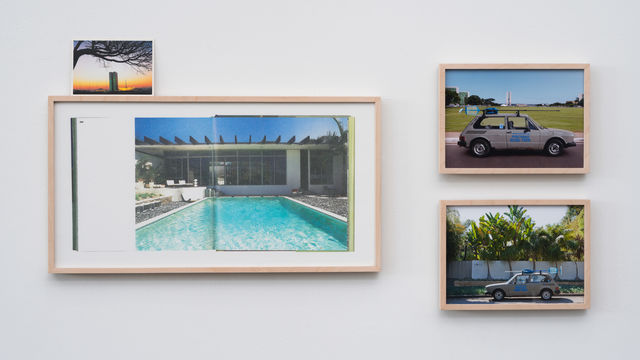 Jason Torchinsky: Flash Talk on Clarissa Tossin, Brasília, Cars, Pools and Other Modernities, 2009-2013
to

This is a past program
Clarissa Tossin's contribution to Made in L.A., 2014, Brasília, Cars, Pools and Other Modernities, 2009-2013, represents a multi-year inquiry into the promises and hopes of modernity and utopian idealism that connect her native Brazil to her current home in Los Angeles. In part realized through driving a Volkswagen car, the Brasilia, from the city of Brasilia to Los Angeles in order to clean the pool of the only home built in the United States by Oscar Niemeyer, the father of Brazilian modernity, who was never allowed to actually visit the site because of his communist background, the exhibition includes multiple props including the car itself as well as pool cleaning equipment, photographs, videos and letters.  
For this Flash Talk, Jason Torchinsky, a writer and editor for the automotive website Jalopnik, will discuss the fascinating history of the Volkswagen Brasilia automobile, a prominent part of Tossin's installation and the first car to be installed at the Hammer.
Biography
Jason Torchinsky is an artist, writer, designer, and car enthusiast based in Los Angeles. Torchinsky is a writer and editor at the automotive website Jalopnik, has written for the Onion News Network, Boing Boing, and is the co-editor of Ad Nauseaum: A Survivor's Guide to American Consumer Culture. Jason has also built a working, 15x-scale Atari joystick.