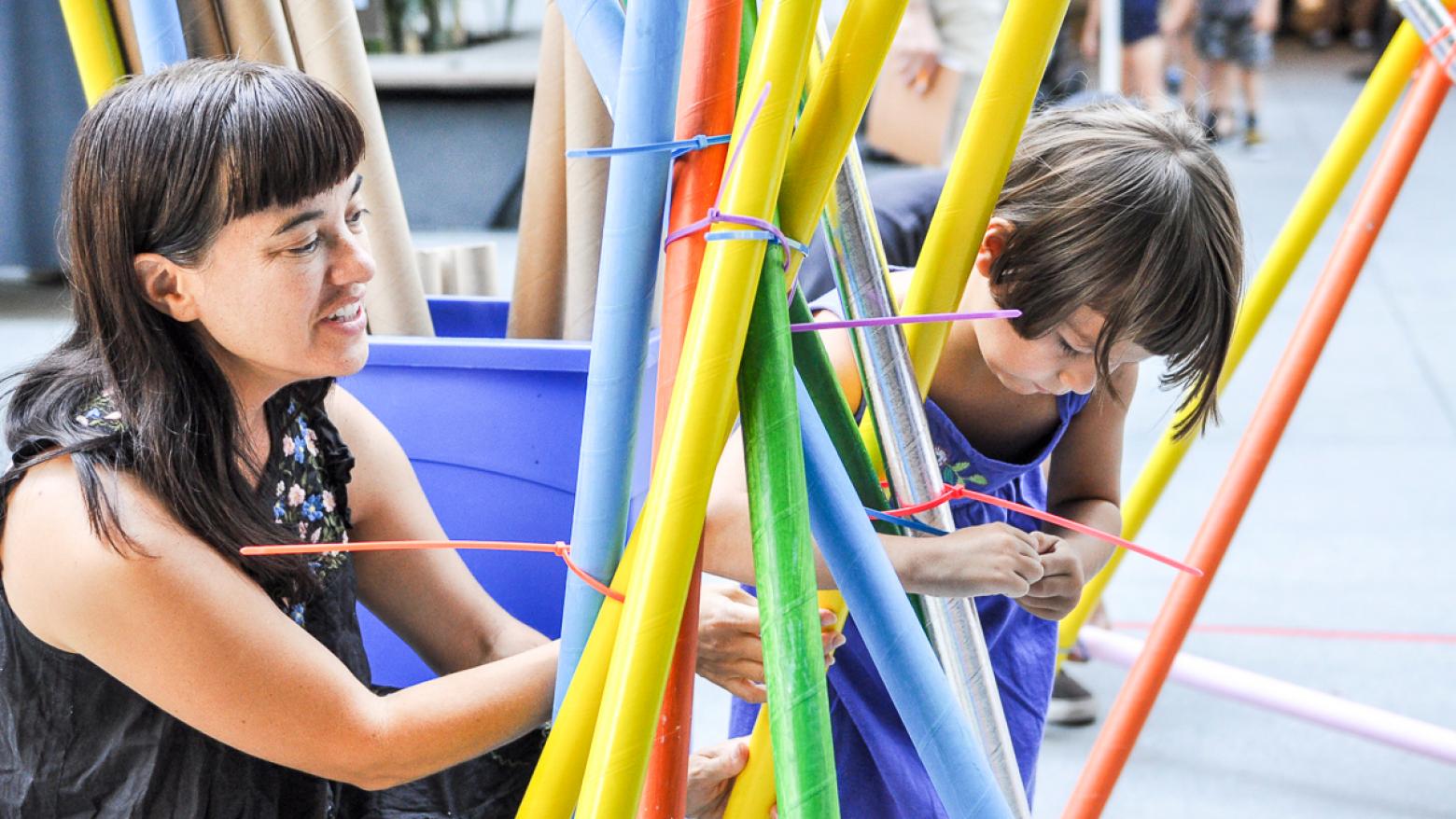 Close Encounters: Mad Hatters' Tea Party
Sunday
Mar 30, 2014
11:00 AM to 1:00 PM
This is a past program
Create imaginative hats inspired by milliners and 19th century hats depicted in the Tea and Morphine exhibition, and then partake in a festive tea party. Artist and educator Marissa Magdalena Sykes will show you how to make fancy and fanciful hats, which you can wear while partaking in a festive tea party. This event kicks off the Hammer Museum's new Close Encounters series, in which artists encourage families to look closely at art, experiment, and create together.
Developed with the whole family in mind, these lively and illuminating encounters with art for adults and kids ages 5 and up. Families are invited to look closely at works of art in the galleries and then create art inspired by what they see.
Photos
View photos from the event here.
Hammer Kids is made possible through the generosity of the Anthony & Jeanne Pritzker Family Foundation.
Hammer Kids has also received funding from supporters and friends of the Hammer Museum's Kids' Art Museum Project (K.A.M.P.), an annual family fundraiser.