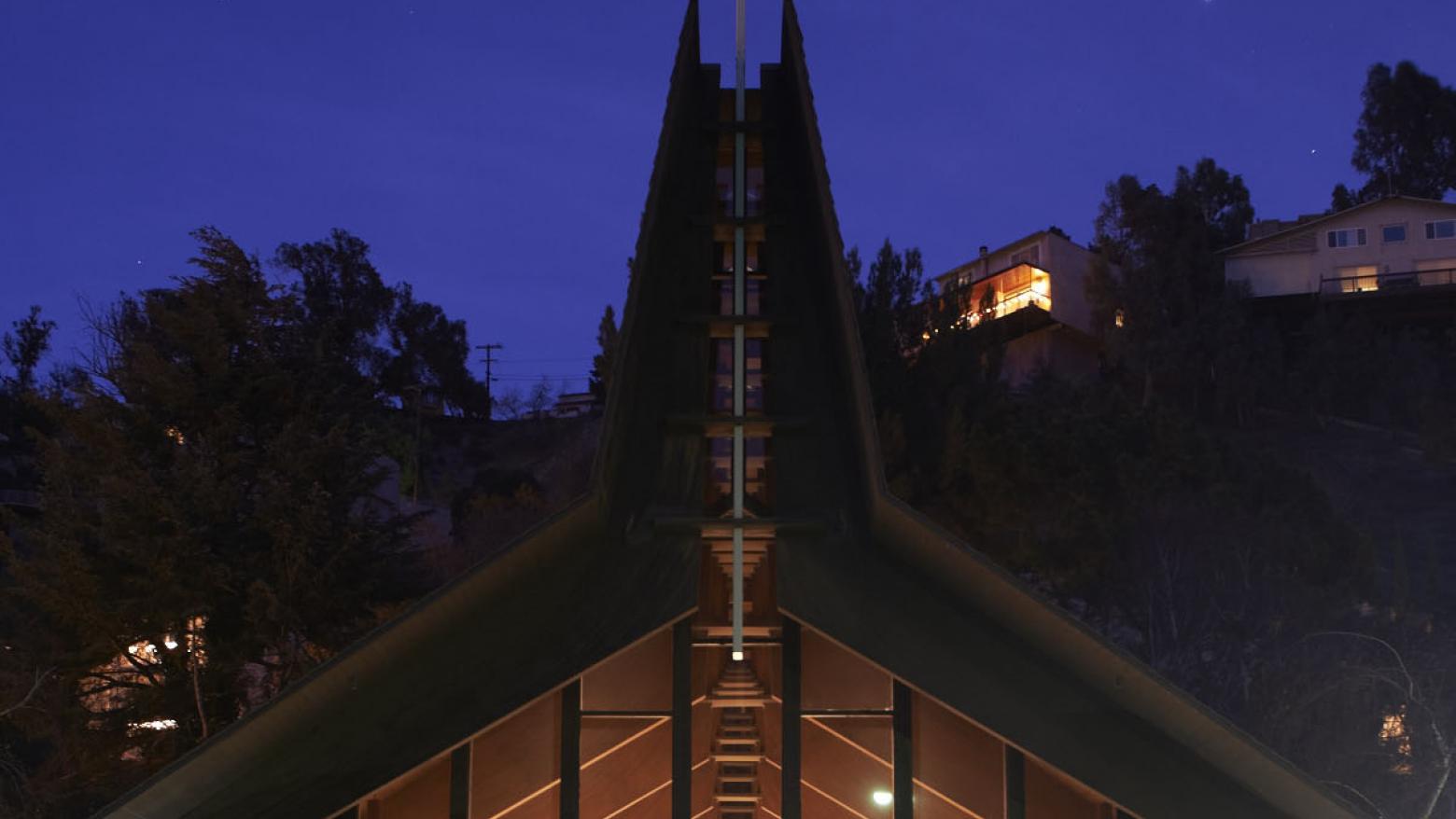 Gallery Talk: Reverend Dan Justin
Thursday
Jun 27, 2013
1:15 PM to 1:15 PM
This is a past program
Reverend Dan Justin from the St. Michael and All Angels Episcopal Church in Studio City will lead a brief talk about his experiences serving his community in A. Quincy Jones's dramatic timber-framed building.
In conjunction with A. Quincy Jones: Building for Better Living.
Biography
In 2012, Father Dan was called to St. Michael and All Angels from the Diocese of Chicago, where he had served as the Assistant Rector at St. Mary's Episcopal Church in Park Ridge, Illinois. He earned a Master of Divinity from San Francisco Theological Seminary, a Master of Arts in Communications from Lindenwood University, and a Bachelor of Science from Missouri Baptist University. Father Dan was sponsored for ordination by All Saints' Episcopal Church in Beverly Hills and was ordained as a priest in December of 2009 at St. Mary's Episcopal Church in Park Ridge, Illinois. Prior to his ordination, Father Dan spent fourteen years working in higher education administration, including positions as Director of Admissions at the American Academy of Dramatic Arts in Los Angeles and Cleveland Chiropractic College of Los Angeles. He is originally from Missouri and grew up in the St. Louis area.