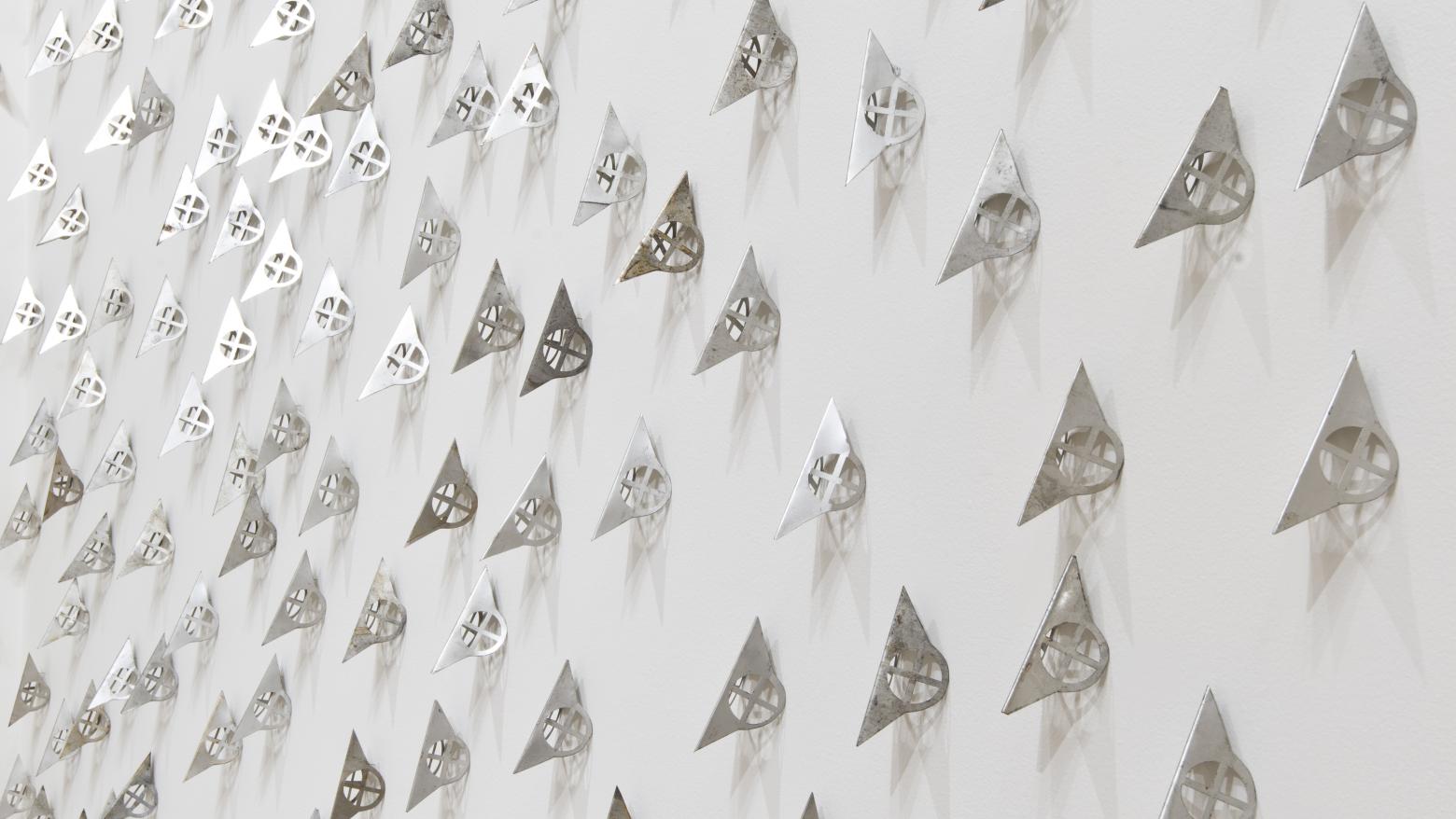 Strangers in a Strange Land
Friday
Nov 9, 2012
9:30 AM to 5:30 PM
This is a past program
Art, Aesthetics and Displacement
This two-day symposium, organized by UCLA faculty, Saloni Mathur and Aamir Mufti, is held in conjunction with the exhibition Zarina: Paper Like Skin, curated by Allegra Pesenti of the Hammer's Grunwald Center for the Graphic Arts. It brings together world-renowned scholars in the humanities to consider questions of dispossession, displacement, and the exilic imagination in modern art and aesthetic thinking.
Presentations & Discussion
9:30AM-4:00PM 
Participants include:
Homi Bhabha, Harvard University (opening address); Stathis Gourgouris, Columbia University; Hannah Feldman, Northwestern University; Esra Akcan, University of Illinois, Chicago; Sonal Khullar, University of Washington, Seattle; Iftikhar Dadi, Cornell University; and Vidya Shah, New Delhi–based vocalist. Andreas Huyssen, the Villard Professor of German and Comparative Literature at Columbia University, delivers the closing address.
Closing address by Professor Andreas Huyssen
4:00-5:30pm 
Andreas Huyssen is the Villard Professor of German and Comparative Literature at Columbia University, where he has taught since 1986. His research and teaching have been seminal to discussions of 18th-20th century German literature and culture, international modernism, Frankfurt School critical theory, postmodernism, cultural memory of historical trauma in transnational contexts, and, most recently, urban culture and globalization. He is the author of numerous books, including After the Great Divide: Modernism, Mass Culture, Postmodernism (1986), Twilight Memories: Marking Time in a Culture of Amnesia (1995), Present Pasts: Urban Palimpsests and the Politics of Memory (2003), and Other Cities, Other Worlds: Urban Imaginaries in a Globalizing World (2008).
Performance by Vidya Shah
Friday, November 9, 6PM
Vidya Shah is a composer, musician, and writer from New Delhi, India. Initially trained in Carnatic music, she later received guidance in the North Indian genres of Khayal, Thumri Dadra and Ghazal. Shah is a recipient of the Charles Wallace Award and a senior fellowship from the government of India for her project "Women on Record," a performance highlighting the contributions of the forgotten women performers in the gramophone era. David Trasoff (sarode) and Vivek Virani (tabla) provide accompaniment.
Strangers in a Strange Land is sponsored by the UCLA Department of Comparative Literature; UCLA Center for the Study of Women; David Schaberg, Dean of Humanities; Christopher Waterman, Dean of Arts and Architecture; and Professor Dan Neuman, Ethnomusicology.