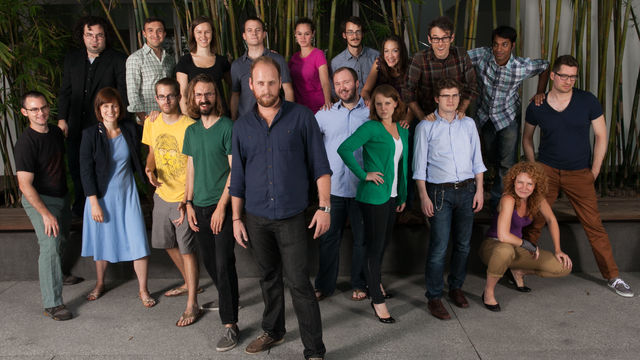 wild Up Concert Bach-BQ
to

This is a past program
For BACH-BQ wild Up tackles a Brandenburg Cycle: taking something old and making it new. The group offers a vision of the future of classical music with six recomposed Brandenburg Concerti. There will be virtuosic strings and screaming piccolo trumpets, baritone saxophones and an electric bassoon. Join us for a festive, end of summer concert in the courtyard.
About the Residency
wild Up is a 24-member experimental classical/contemporary ensemble comprised of Los Angeles musicians committed to creating visceral, thought-provoking happenings. By mixing traditional classical works, challenging new compositions and indie music, their insightful programming looks to change the experience of the classical concert and reconceptualize the role of an orchestra in its community. Throughout a performance wild Up creates an active experience for the audience by sharing the contextual and inspirational impetus for their program. The ensemble practices a philosophy of radical-inclusionism: audience members are invited to experience concerts the way that they see fit, and absolutely no music is off limits.
When visiting the museum from July through December visitors will encounter vibrant performances, projects, and interactive installations. Stop by to find out what's possible when an orchestra takes on a museum.
Part of the curatorial department, the Public Engagement program collaborates with artists to develop and present works that create an exchange with the institution and with visitors. Enacted both inside and outside the galleries, Public Engagement projects range from re-envisioned security guard uniforms to library and orchestra residencies. The Hammer Museum's Public Engagement program is supported, in part, by the Los Angeles County Board of Supervisors through the Los Angeles County Arts Commission.