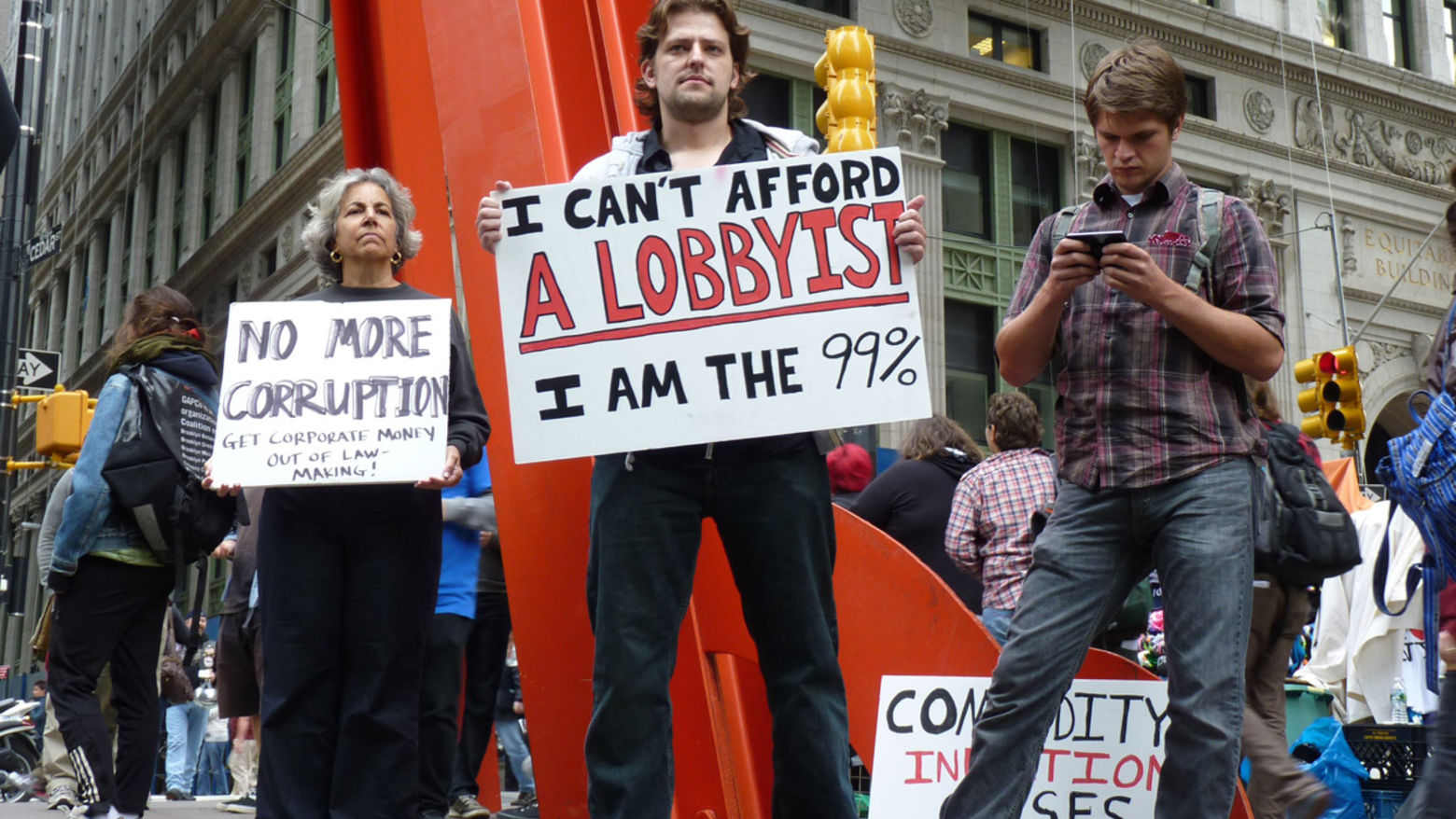 Buying Votes
Friday
Mar 16, 2012
7:00 PM to 9:00 PM
This is a past program
As well-heeled candidates with Super PACs overwhelm their rivals, we look for an alternative to money-driven elections and explore ways for candidates and issues to be presented fairly and openly. Joining us is Lawrence Lessig, the director of the Edmond J. Safra Foundation Center for Ethics at Harvard University and a professor of Law at Harvard Law School. Lessig clerked for Justice Antonin Scalia on the United States Supreme Court. He is the author of Republic, Lost: How Money Corrupts Congress—and a Plan to Stop It.
A book signing will follow the program.
Biography
Prior to rejoining the Harvard faculty, Lessig was a professor at Stanford Law School, (where he founded the school's Center for Internet and Society), and at the University of Chicago Law School. He clerked for Judge Richard Posner on the 7th Circuit Court of Appeals and Justice Antonin Scalia on the United States Supreme Court. For much of his academic career, Lessig has focused on law and technology, especially as it affects copyright. He is the author of five books on the subject—Remix (2008), Code v2 (2007), Free Culture (2004), The Future of Ideas (2001) and Code and Other Laws of Cyberspace (1999)—and has served as lead counsel in a number of important cases marking the boundaries of copyright law in a digital age, including Eldred v. Ashcroft, a challenge to the 1998 Sonny Bono Copyright Term Extension Act, and Golan v. Holder.
Lessig has won numerous awards, including the Free Software Foundation's Freedom Award, and was named one of Scientific American's Top 50 Visionaries. Lessig serves on the boards of Creative Commons, MAPLight, Brave New Film Foundation, Change Congress, The American Academy, Berlin, Freedom House and iCommons.org. He is on the advisory board of the Sunlight Foundation. He has previously served on the boards of the Free Software Foundation, the Software Freedom Law Center, Electronic Frontier Foundation, the Public Library of Science, Free Press, and Public Knowledge.
Lessig earned a BA in economics and a BS in management from the University of Pennsylvania, an MA in philosophy from Cambridge, and a JD from Yale.
This ongoing series of timely, thought-provoking events addresses current social and political issues.
Hammer Forum is moderated by Ian Masters, journalist, author, screenwriter, documentary filmmaker, and host of the radio programs Background Briefing, Sundays at 11AM, and The Daily Briefing, Monday through Thursday at 5PM, on KPFK 90.7 FM.
Hammer Forum is made possible in part by Bronya and Andrew Galef. 
Public programs are made possible by Hammer Members and the generosity of Bronya and Andrew Galef, Good Works Foundation and Laura Donnelley, and an anonymous donor.