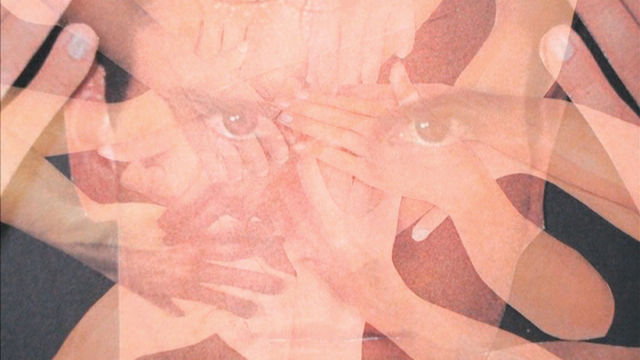 Dirty Looks: Long Distance Love Affairs
to

This is a past program
Dirty Looks is a New York-based roaming screening series, a salon of influences, and an open platform for inquiry, discussion, and debate. This program is a love letter passionately proposing the curious coupling of East Coast and L.A. queer experimental filmmakers of yesterday and today. Expect obsession, permuted notions of sex, and violent whimsy. Curated by Bradford Nordeen and Darin Klein, and featuring work by Cecilia Dougherty, Deanna Erdmann, Rhys Ernst, Glen Fogel, Mariah Garnett, Jonesy, Dani Leventhal, Charles Ludlam, Narcissister, Luther Price, and Michael Robinson.
Deanna Erdmann, Rhys Ernst, Mariah Garnett, Jonesy and Narcissister will participate in a post-screening discussion and take questions from the audience. Cash bar at 7pm, screening at 8pm.
Biographies
Cecilia Dougherty works in video and photography. She has been making experimental videos since 1985, and her themes have been largely about psychology, language, sexuality, outsider interpretations of popular culture, and everyday life. Her videos have screened extensively in the US and abroad, with works ranging from essay to documentary to narrative and video installation.
Deanna Erdmann produces work that traverses the terrain of queered bodies and classed Americana, of interiors and exteriors, and manifests from a desire to investigate and complicate these categories. Erdmann has shown widely throughout California and has contributed her photography to numerous publications, including The Advocate. She is currently the lead photographer at a non-profit arts center in Los Angeles that works to mentor youth in the arts.
Rhys Ernst creates stylistic character-driven personal dramas, focusing on story rather than identity, and places queer and transgendered characters into larger narratives. His film, The Drive North, earned international recognition, screening in over thirty film festivals and winning numerous awards. Ernst has worked in television production, for MTV, HBO, and LOGO. He recently wrote and directed the short film The Thing, selected for Sundance Film Festival, 2012. Ernst lives in Los Angeles.
Glen Fogel studied film and cultural studies at McGill University in Montreal before moving in 1998 to New York. His work has been included in numerous exhibitions, including the 2002 Whitney Biennial. A frequent collaborator, he directed the 2005 music video for Antony and the Johnsons' song "Hope There's Someone." 
Mariah Garnett is a Los Angeles-based experimental filmmaker and artist in whose work the boundaries of adaptation, documentary and fiction are continually being drawn and re-drawn. Her practice involves finding people or things out in the world to inhabit for a spell. These figures are sometimes significant, though many times unknown, players in queer history. These twisted homages ingest and regurgitate identities, calling into question the maker's motivation. Garnett holds an MFA from Calarts in Film/Video and a BA from Brown University in American Civilization. She will have a two person show at ltd los angeles in July, 2012. Her work has been screened internationally at venues including the Venice Biennial (Swiss Offsite Pavillion), Rencontres Internationales (Paris, Madrid, Berlin, Beirut), Outfest (Los Angeles), Midway Contemporary Art (Minneapolis), and Mix NYC.
Jonesy is an artist and experimental filmmaker from Los Angeles. In the 1990s, Jonesy was a member of the seminal homocore band Fagbash. He has shown his animated films at the Oberhausen Film Festival, Outfest LA, Mix NYC, Image+Nation Montreal, Pink Screens Festival in Brussels, Belgium and at Basso in Berlin, Germany.
Dani Leventhal produces video diaries that capture the banal and the horrific to reveal the transcendent beauty and pain of daily life. Leventhal has received the Visual Arts Award from the Astraea Lesbian Foundation for Justice and the Wexner Center for the Arts Capital R Award. She lives and works in Brooklyn, NY.
Charles Ludlam founded the Ridiculous Theatrical Company, at the age of twenty-four, writing, directing, and performing in almost every production for the next two decades, often with Everett Quinton, his life partner and muse, by his side. Renowned for drag, high comedy, melodrama, satire, precise literary references, gender politics, sexual frolic, and a multitude of acting styles, the Ridiculous Theater guaranteed a kind of biting humor that could both sting and tickle. His many plays include Turds in Hell, Der Ring Gott Farblonjet, a riff on Wagner's Ring Cycle, Bluebeard, and his most popular play, The Mystery of Irma Vep. 
Narcissister is a Brooklyn-based artist and performer. Her formative training took place at the Alvin Ailey American Dance Center. In addition to performance work, Narcissister does collage, sculpture, video art, and photography. Narcissister has also worked extensively as a commercial artist, designing window displays and working as a stylist and art director.
Luther Price is an experimental filmmaker whose work has been widely screened in the United States and Europe, at such venues as the Museum of Modern Art, the Whitney Museum of American Art, and the San Francisco Cinematheque. His films, shot primarily on Super 8mm, often include controversial subject matter, found footage, the artist performing in a variety of personae, and physical interventions into the actual material of the film, sometimes incorporating live performance. 
Michael Robinson has screened work in both solo and group shows at a variety of festivals, cinematheques and galleries including the New York Film Festival, the London Film Festival, Sundance, Anthology Film Archives, Viennale, Cinematexas, The Wexner Center for the Arts, Tate Modern, and MoMA P.S.1. He was listed as one of the top ten avant-garde filmmakers of the 2000s by Film Comment magazine.
Public programs are made possible by Hammer Members and the generosity of Bronya and Andrew Galef, Good Works Foundation and Laura Donnelley, and an anonymous donor.