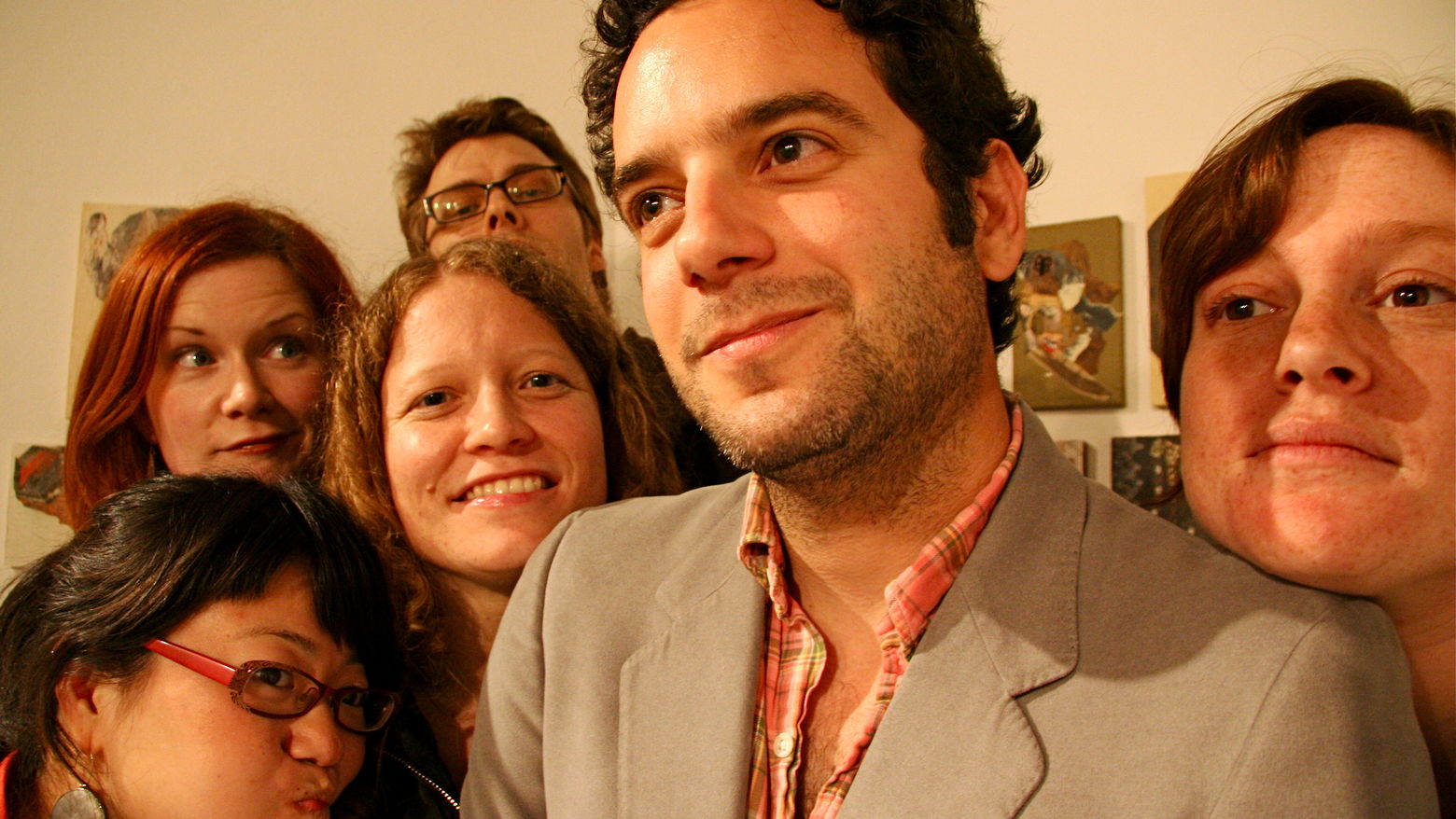 JazzPOP: Aaron Novik's Thorny Brocky
Friday
Aug 12, 2011
8:00 PM to 10:00 PM
This is a past program
JazzPOP enters its sixth year of jazz without borders at the Hammer, bringing three wildly inventive and daringly original groups to perform in the courtyard on the first three Thursdays in August. Curated by San Francisco bassist Lisa Mezzacappa.
Thorny Brocky
"Novik's music expresses feelings that are often intimate and compact… It's chamber music with a rock approach" —East Bay Express
San Francisco-based bass clarinetist and composer Aaron Novik writes lushly evocative music that is meticulously composed yet never fails to surprise. His chamber pop ensemble Thorny Brocky draws its influences from dreamy indie bands like Deerhoof and Blonde Redhead; the jumpy rhythms of Jewish and Eastern European music; and the visceral joyful edge of prog rock and heavy metal. Expect music from the band's new release, featuring songs penned to the lyrics of Bay Area "outsider" poets.
Aaron Novik – bass clarinet
Kasey Knudsen – alto sax
Marie Abe – accordion
Dina MacCabee – violin
Melody Ferris – vocals
Jordan Glenn – drums
Lisa Mezzacappa – bass
Public programs are made possible by Hammer Members and the generosity of Bronya and Andrew Galef, Good Works Foundation and Laura Donnelley, and an anonymous donor.