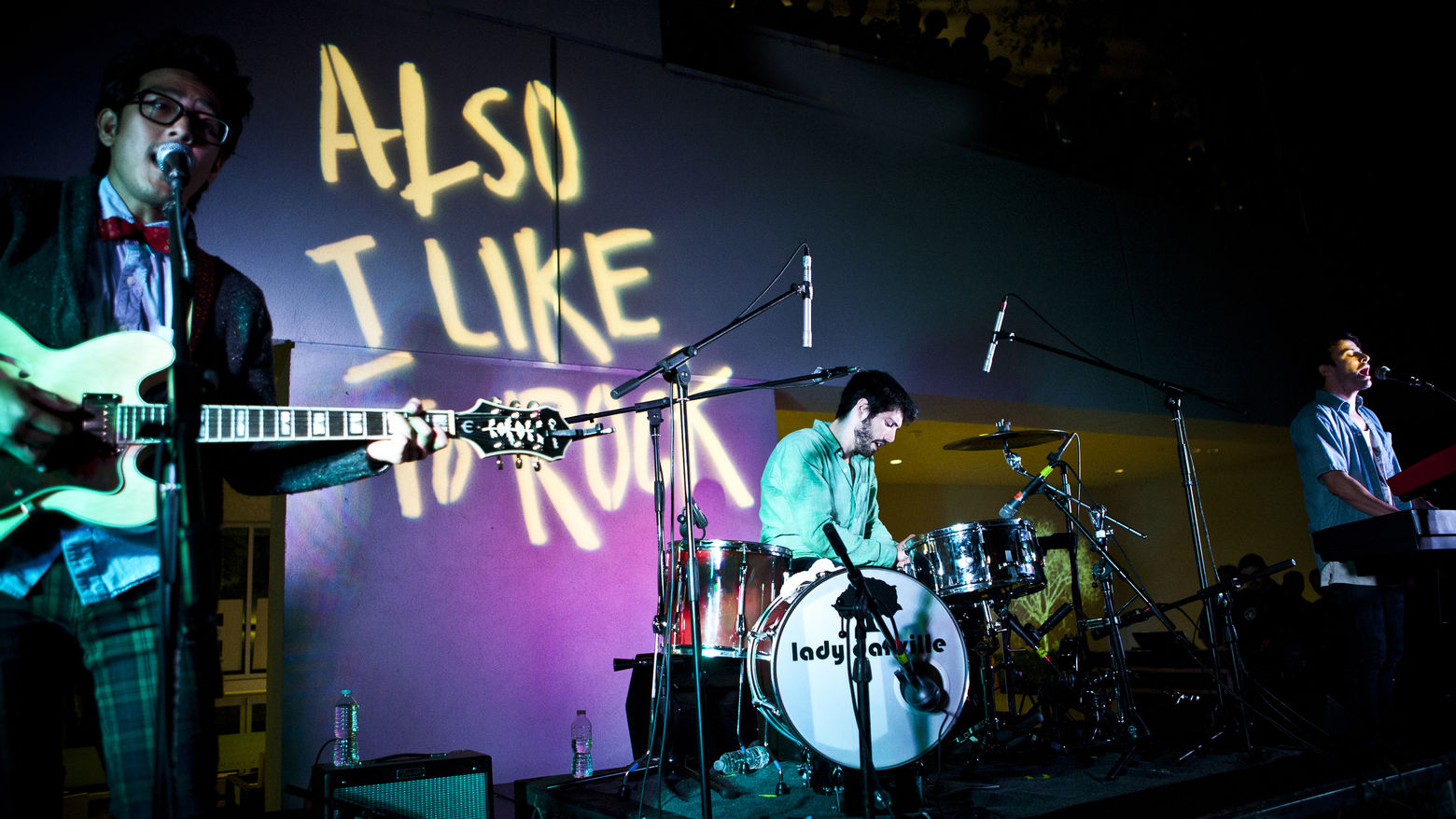 Also I Like to Rock: The Henry Clay People & Lady Danville
Friday
Jul 29, 2011
7:00 PM to 11:00 PM
This is a past program
The Hammer courtyard turns electric in July, when Also I Like to Rock returns for a series of free concerts featuring today's top emerging bands. Presented in partnership with KCRW 89.9 FM and curated by Buzz Bands LA, two bands per night will perform, with KCRW DJs spinning between sets.
Featuring KCRW DJ Chris Douridas.
Photos
View photos from the event here.
Lady Danville
"Their upbeat tunes supported by harmonies only a capella men could pull off and instruments catered to acoustic sets provide for not only a unique sound but a very intimate concert experience." —The Daily Trojan
Indie-pop standouts Lady Danville were born when Michael Garner and Dan Chang—natives of Danville, CA—met Matt Frankel at a tryout for UCLA's Awaken a capella group. Not content simply to harmonize, the threesome took up instruments and embarked on a songwriting campaign that earned them acclaim with tune "Tired Magician" and eventually gigs opening for Ben Folds, Dashboard Confessional and Jack's Mannequin.
Henry Clay People
"Combines the kind of no-nonsense bar rock of the Stones and the Replacements with the easygoing left coast blur of Weezer and Pavement." —Pitchfork
The Pavement- and Tom Petty-influenced rock of L.A.'s the Henry Clay People is informed by the sibling revelry of Joey and Andy Siara, who trade jibes, jabs and guitar licks in the quintet's hyperactive, angsty tunes. Their third album Somewhere on the Golden Coast came out in 2010 on TBD Records (home to Radiohead, Autolux and White Rabbits, among others), and the band followed it up this spring with a punk rock-influenced EP, This Is a Desert.
Public programs are made possible by Hammer Members and the generosity of Bronya and Andrew Galef, Good Works Foundation and Laura Donnelley, and an anonymous donor.