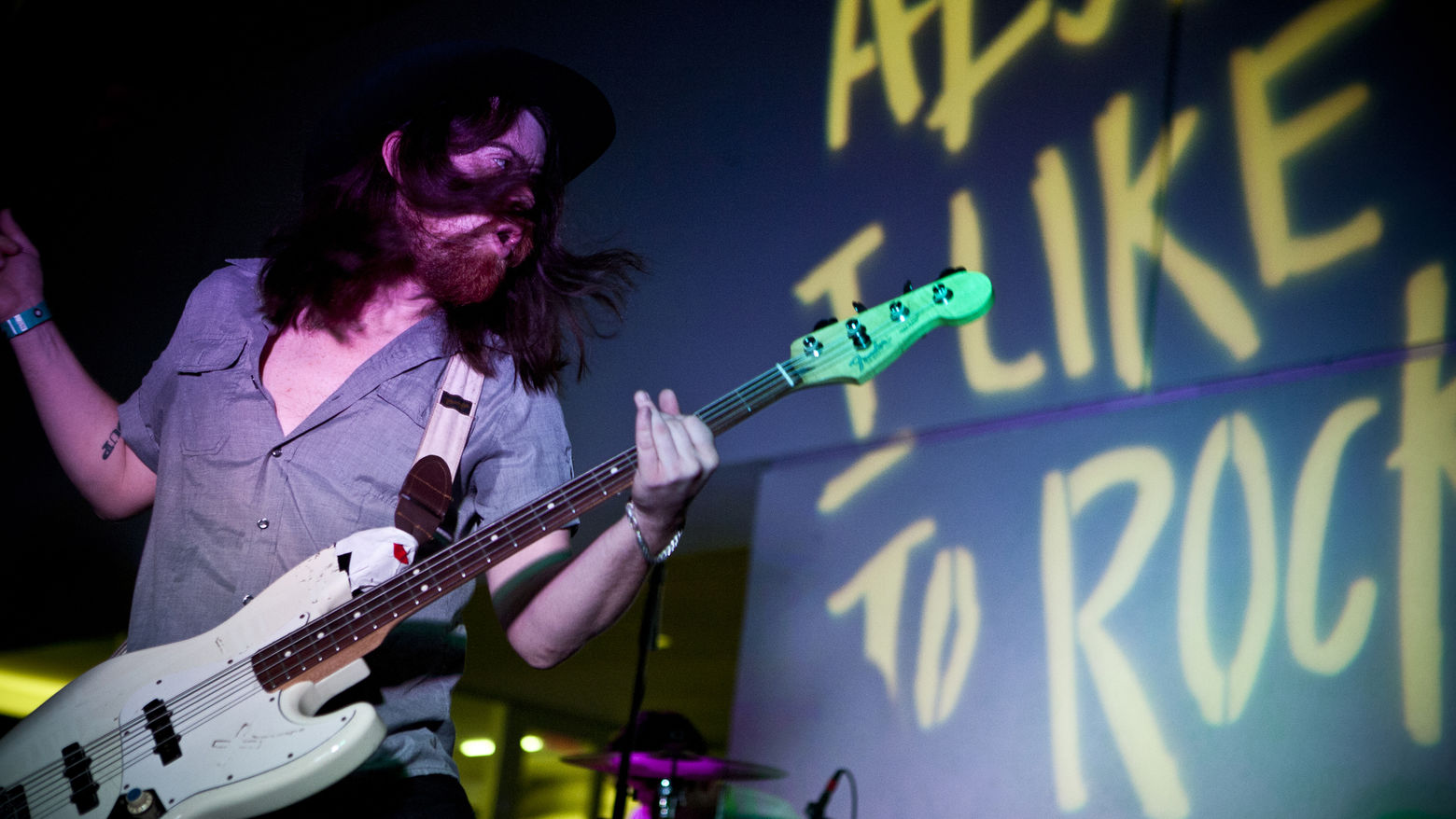 Also I Like to Rock: Grouplove & Milo Greene
Friday
Jul 22, 2011
7:00 PM to 11:00 PM
This is a past program
The Hammer courtyard turns electric in July, when Also I Like to Rock returns for a series of free concerts featuring today's top emerging bands. Presented in partnership with KCRW 89.9 FM and curated by Buzz Bands LA, two bands per night will perform, with KCRW DJs spinning between sets.
Featuring KCRW DJ Eric J. Lawrence.
Photos
View photos from the event here.
Grouplove
"Grouplove are a band to watch in 2011, thanks to the arty blend of freak folk, cinematic indie rock, and unabridged energy on their self-titled debut EP." —SPIN
Los Angeles-based quintet Grouplove actually came together on the island of Crete, where two friends from New York, Hannah Hooper and Christian Zucconi, met future bandmates Sean Gadd, Ryan Rabin and Andrew Wessen at an art residency. Finding immediate chemistry, the fivesome moved to L.A. to refine and record an EP of ambitious pop marked by sweeping anthems and soaring harmonies. A full album is due this year.
Milo Greene
"Milo Greene blends two-, three- and four-part harmonies, serpentine folk-pop melodies and agitated beats into songs that rejoice a little, ache a little and leave sepia-toned images in your head when they're through." —BUZZBANDS.LA
New L.A. pop quintet Milo Greene came together when former UC Irvine classmates Robbie Arnett, Andrew Heringer and Marlana Sheetz reunited for songwriting sessions and, finding common ground in the harmony-laden pop of the '60s and '70s, emerged with a batch of undeniably engaging material. They've since expanded their circle by adding Curtis Marrero and Graham Fink and are currently recording songs for their debut release.
Public programs are made possible by Hammer Members and the generosity of Bronya and Andrew Galef, Good Works Foundation and Laura Donnelley, and an anonymous donor.