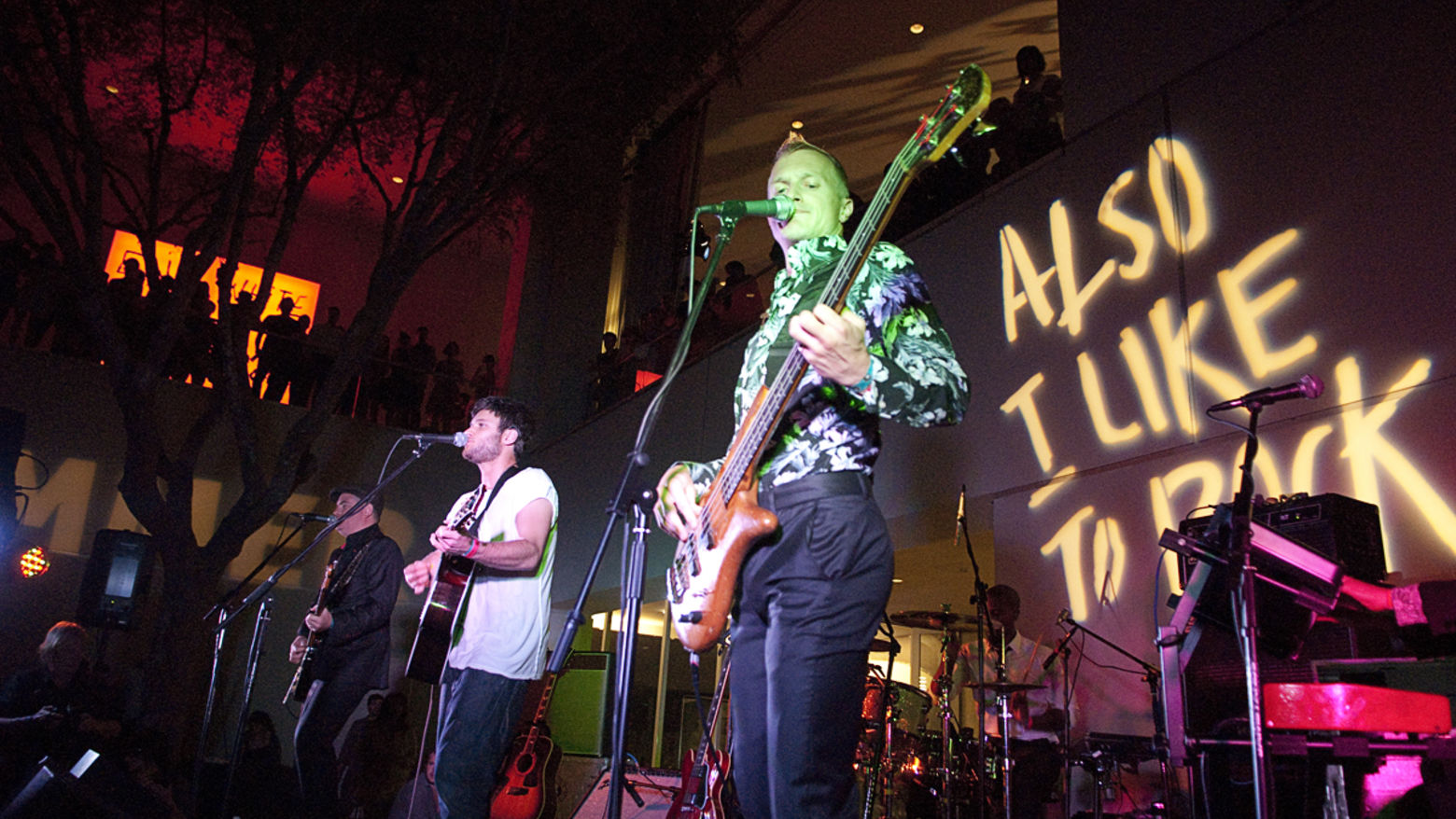 Also I Like to Rock: Graffiti6 & Eastern Conference Champions
Friday
Jul 8, 2011
7:00 PM to 11:00 PM
This is a past program
The Hammer courtyard turns electric in July, when Also I Like to Rock returns for a series of free concerts featuring today's top emerging bands. Presented in partnership with KCRW 89.9 FM and curated by Buzz Bands LA, two bands per night will perform, with KCRW DJs spinning between sets.
Featuring KCRW DJ Dan Wilcox
Photo
View photos from the event here.
Graffiti6
"G6's tunes are latterday psych-soul nuggets, all phased vocals and sunshine melodies given the warp factor, organ twirls and keyboard effects whooshing in and out of the mix." —The Guardian
"Like witnessing a perfect sunset on the last day of a long rainy vacation, they make sounds that feel like perfect little moments." —New York Post
British rockers Graffiti6 were formed in 2008 around the talents of singer-songwriter Jamie Scott and DJ, writer and producer Tommy D., who has worked with the likes of Jay-Z and Kanye West. Together they craft a heady, upbeat blend of soulful electro-pop that falls somewhere in between the Beta Band, Morcheeba, and Gnarls Barkley. The duo's "psychedelic Northern Soul" is a feast for the ears.
Eastern Conference Champions
The triangulation of Bucks County, Pennsylvania-reared Joshua Ostrander and Greg Lyons along with L.A. guitarist Melissa Dougherty, Eastern Conference Champions fashion indie-rock that can go from ferocious to tender in a heartbeat. The trio gained attention last year when its song "A Million Miles an Hour" was featured in The Twilight Saga: Eclipse soundtrack and kept the momentum going with the April release of their new album Speak-Ahh.
Public programs are made possible by Hammer Members and the generosity of Bronya and Andrew Galef, Good Works Foundation and Laura Donnelley, and an anonymous donor.