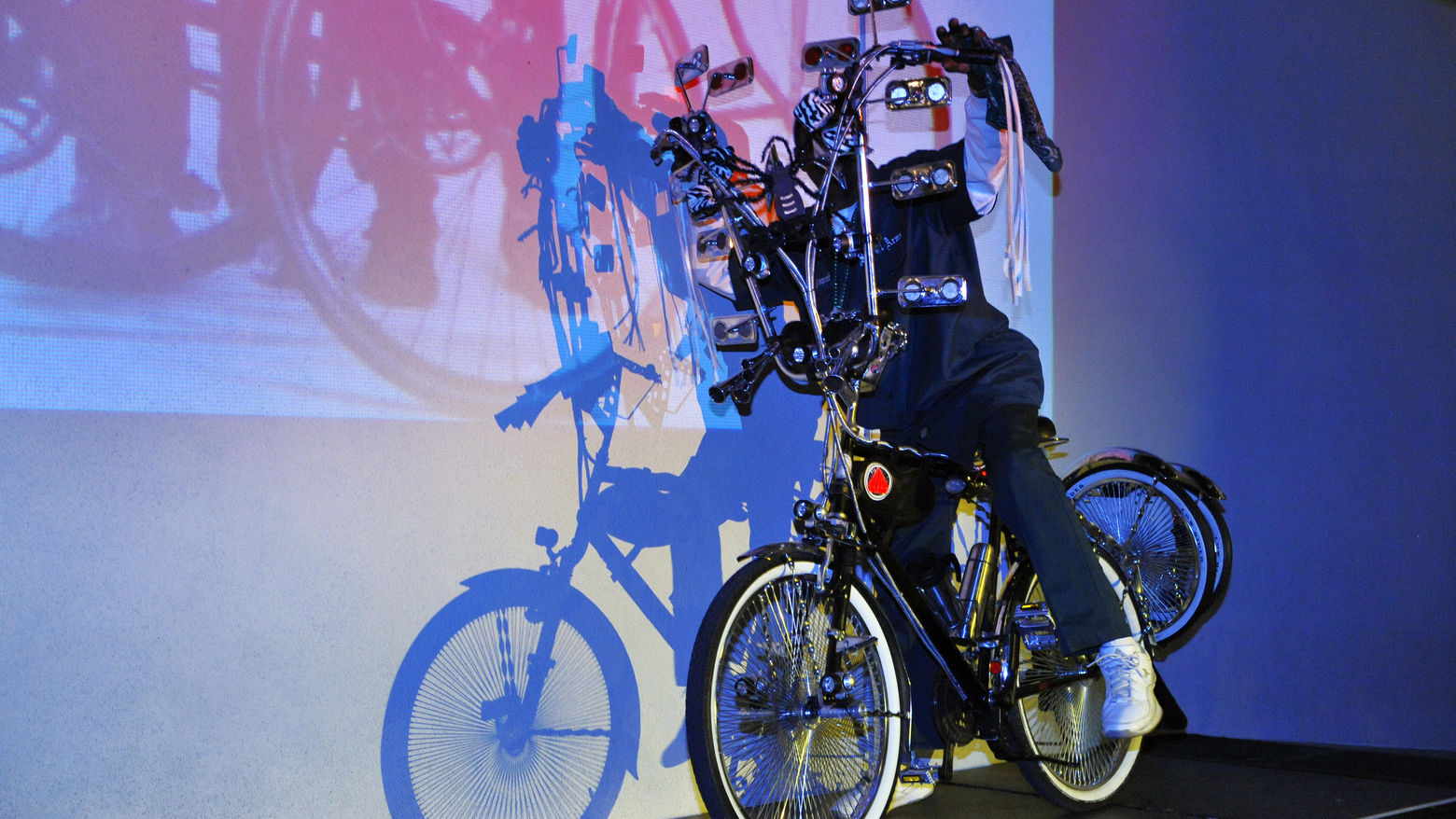 Bike Night at the Hammer! 2011
Friday
Apr 15, 2011
7:00 PM to 9:00 PM
This is a past program
The Hammer Museum presents the third annual Bike Night at the Hammer! A celebration of bicycles and the cyclists that love them, the evening will include free museum admission, screenings of the 1986 BMX cult classic Rad, free vegan snacks, a cash bar, bicycle portraits, music, cycle-centric activities, and free and secure bike parking. Artist and cyclist Lisa Anne Auerbach hosts.
Cyclists should enter the museum via Lindbrook Drive, and will then be able to sashay down a "bicycle runway" with their bikes for everyone to see. Guests are also invited to get a free bicycle portrait with their beloved rides; a slideshow of portraits will be projected all night in the courtyard, and images will be available for download the next day via the Hammer's Flickr webpage. Extra special, unique, and beautiful bicycles will be handpicked throughout the evening by Hammer staff to be on prominent display in the courtyard for all guests to admire.
Rad Screening (Billy Wilder Theater and simulcast in Hammer Courtyard)
High schooler Cru Jones's dream is to win the BMX race "Helltrack," but the duplicitous Duke Best keeps changing the rules to keep Cru out of the race to ensure BMX factory rider Bart Taylor wins. As he works towards his dream, Cru falls in love with Christian, an amateur racer. With the help of Christian and his friends, can Cru's "Rad Racing Team" defeat Bart Taylor? (1986, 91 min. Dir: Hal Needham. Cast: Bill Allen, Lori Loughlin, Talia Shire, Ray Walston, Alfie Wise, and Jack Weston)
Bike Parking
Attended bicycle parking will be available in the Hammer courtyard.
Cyclists must bring their own lock and enter through the Lindbrook Drive entrance to the museum, one block north of Wilshire Blvd.
Bike Night at the Hammer has received support from The David Bohnett Foundation.
Public programs are made possible by Bronya and Andrew Galef, Good Works Foundation and Laura Donnelley, and an anonymous donor.