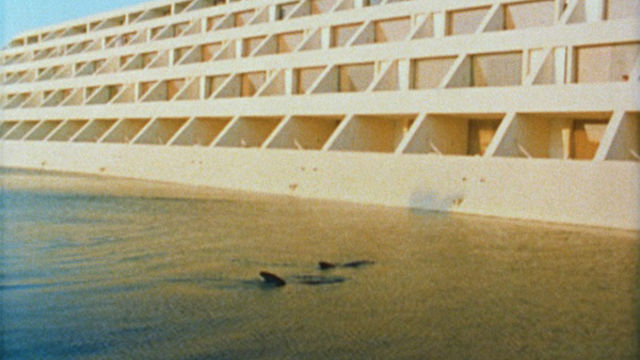 Films by Cyprien Gaillard
to

This is a past program
Through his mesmerizing films, videos, and photographs, Cyprien Gaillard explores the landscape of the built environment with subjects that include modernist tower block housing complexes, Mayan ruins and brutalist resorts, and skateboarding and graffiti in neglected urban spaces such as corporate plazas and train tunnels. The program will feature the following selection of recent film and video works:
Desniansky Raion, 2007, 30 min. DVD
Cities of Gold and Mirrors, 2009, 9min. 16MM
The Lake Arches, 2008, 1min 43 secs. DVD
The Butcher of Dalmarnock, 2009, 2min 18 secs. DVD
Real Remnants of Fictive Wars Part 5, 2005, 7min. 35MM
Dune Park, 2010, 7min 38 secs. DVD
Gaillard is currently an artist-in-residence at the Hammer.
Cyprien Gaillard's residency received major support from the French Cultural Services and the Flax Foundation.
Public programs are made possible by Hammer Members and the generosity of Bronya and Andrew Galef, Good Works Foundation and Laura Donnelley, and an anonymous donor.