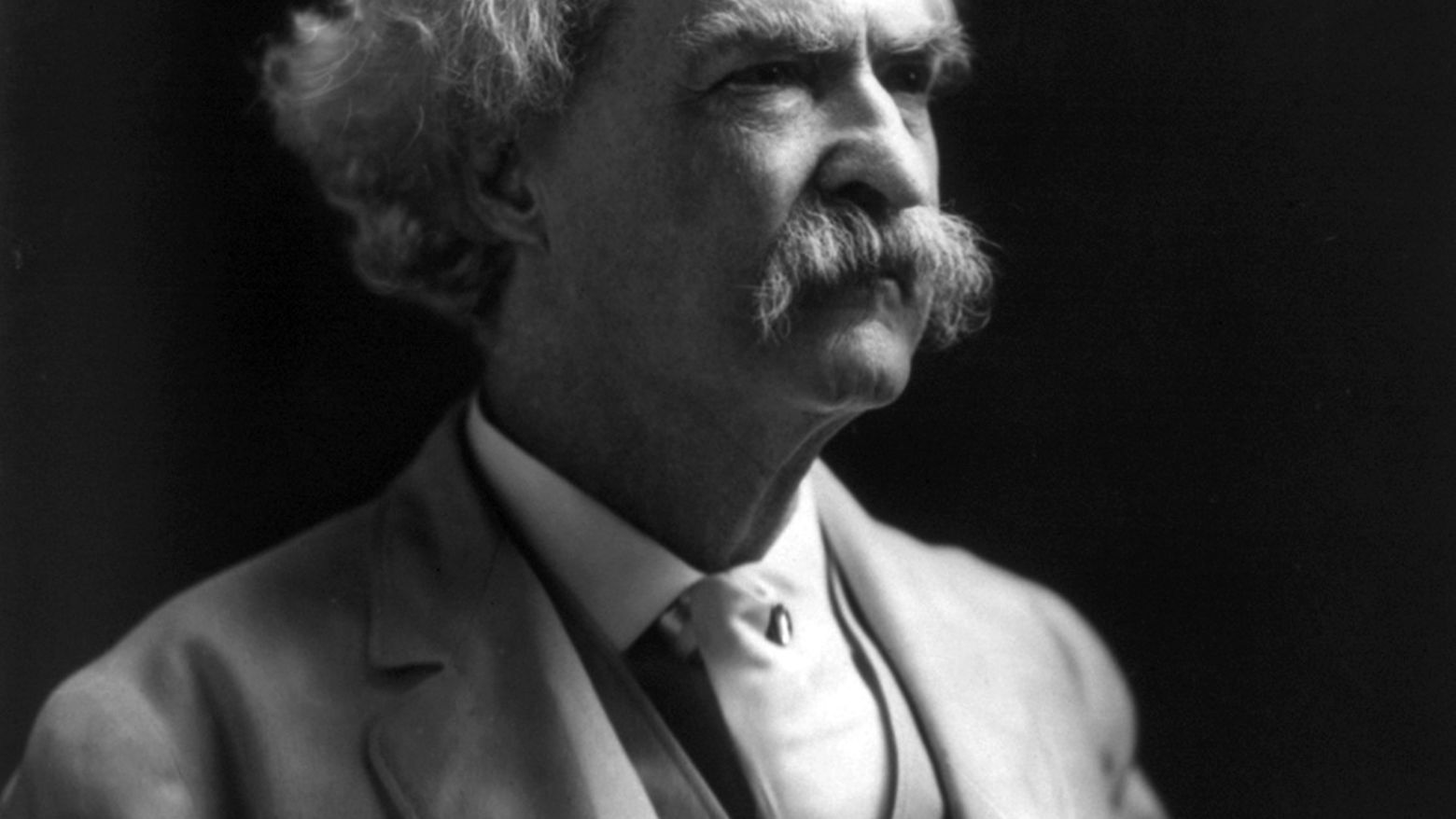 Autobiography of Mark Twain Celebration
Wednesday
Feb 9, 2011
7:00 PM to 9:00 PM
This is a past program
Co-presented with University of California Press and PEN Center USA
I think we never become really and genuinely our entire and honest selves until we are dead—and not then until we have been dead years and years. People ought to start dead, and they would be honest so much earlier. —Mark Twain from Eruption
At the time of his death in 1910, Mark Twain left his last major literary work—an autobiography—unpublished and stipulated that the entire unexpurgated work should not be issued for at least a hundred years after his death. In November 2010, the year that marked the centenary of Twain's death, UC Press issued the first volume of a complete three-volume critical edition of the autobiography, edited by the staff of the Mark Twain Project.
The Hammer Museum celebrates the publication of Mark Twain's autobiography with Twain scholar and editor of the Mark Twain Project, Robert Hirst who will discuss Twain's life and work, followed by a panel discussion with Hal Holbrook, moderated by David Kipen. The discussion will be followed by a Q&A session with the audience. In addition there will be a reception with live music and a no-host bar in the courtyard, as well as a book signing.
Biographies
Robert H. Hirst has, since 1980, been curator of the Mark Twain Papers and general editor of the Mark Twain Project in Berkeley. He has directed the six editors of the Project in producing some 25 printed volumes and electronic texts, of which Autobiography of Mark Twain, Volume 1, is the most recent. In 2009 he edited and published Who Is Mark Twain?, a collection of 24 previously unpublished stories and essays by Mark Twain, largely drawn from the Mark Twain Papers.  7:00 – 8:45
Hal Holbrook is an Emmy- and Tony-Award winning actor who is best known for his performances as Mark Twain, for which he won a Tony and the first of his ten Emmy Award nominations. Other memorable roles include Abraham Lincoln on Sandburg's Lincoln (1976), as Senator Hays Stowe on The Bold Ones: The Senator (1970), and as Captain Lloyd Bucher on Pueblo (1973).  7:45 – 8:45
David Kipen served for five years as Director of Literature at the National Endowment for the Arts, where he led the Big Read initiative, and for seven years as book editor and book critic of the San Francisco Chronicle. He is the author of The Schreiber Theory: A Radical Rewrite of American Film History and translator of Cervantes' The Dialogue.  7:45 – 8:45
The Americans perform renditions of classic American rockabilly and folk blues—from Leadbelly and Charley Patton to Woody Guthrie and Carl Perkins. Great admirers of Mark Twain, the Americans will entertain with a broad repertoire of American music selected to celebrate Twain's work and life. (The Americans are Patrick Ferris – Vocals, guitar; Jake Faulkner – Upright bass; Zac Sokolow – Guitar, banjo; and Tim Carr – Drums).  9:00 
Public programs are made possible, in part, by a major gift from Ann and Jerry Moss. Additional support is provided by Bronya and Andrew Galef, Good Works Foundation and Laura Donnelley, an anonymous donor, and the Hammer Programs Committee.