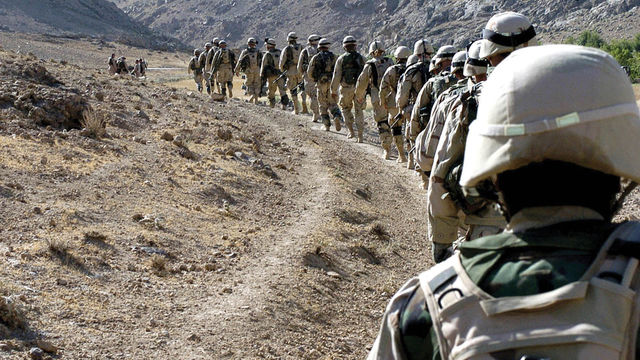 Afghanistan: America's Longest War
Friday
Jan 28, 2011
7:00 PM to 9:00 PM
This is a past program
As we approach the 10-year mark of the U.S.-led military campaign in Afghanistan, Afghan broadcaster Spozhmai Maiwandi and American anthropologist Thomas Barfield join us to discuss the situation on the ground with firsthand perspectives. Barfield is president of the American Institute for Afghanistan Studies, director of the Institute for the Study of Muslim Societies & Civilization, and author of the new book Afghanistan: A Cultural and Political History. For 10 years, Maiwandi was chief of Voice of America's Pashto language broadcast. She is currently Voice of America's program coordinator for Afghanistan in its South and Central Asia Division.
Public programs are made possible, in part, by a major gift from Ann and Jerry Moss. Additional support is provided by Bronya and Andrew Galef, Good Works Foundation and Laura Donnelley, an anonymous donor, and the Hammer Programs Committee.
This ongoing series of timely, thought-provoking events addresses current social and political issues.
Hammer Forum is moderated by Ian Masters, journalist, author, screenwriter, documentary filmmaker, and host of the radio programs Background Briefing, Sundays at 11AM, and The Daily Briefing, Monday through Thursday at 5PM, on KPFK 90.7 FM.
Hammer Forum is made possible in part by Bronya and Andrew Galef.