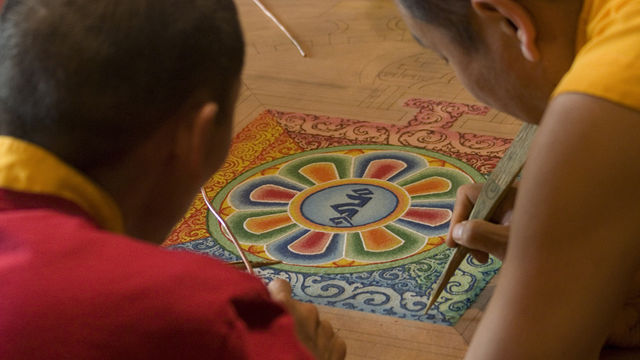 The Mandala Project: Dissolution Ceremony & Procession
Sunday
Nov 7, 2010
3:00 PM to 5:00 PM
This is a past program
The monks will perform a dissolution ceremony at 3:00PM, and at 3:30PM they will lead a procession to the ocean. All are welcome to join the dissolution ceremony and procession, but you will need your own transportation. Driving directions will be provided at the ceremony.
In conjunction with The Mandala Project.
Parking is available under the museum for $3 for 3 hours.