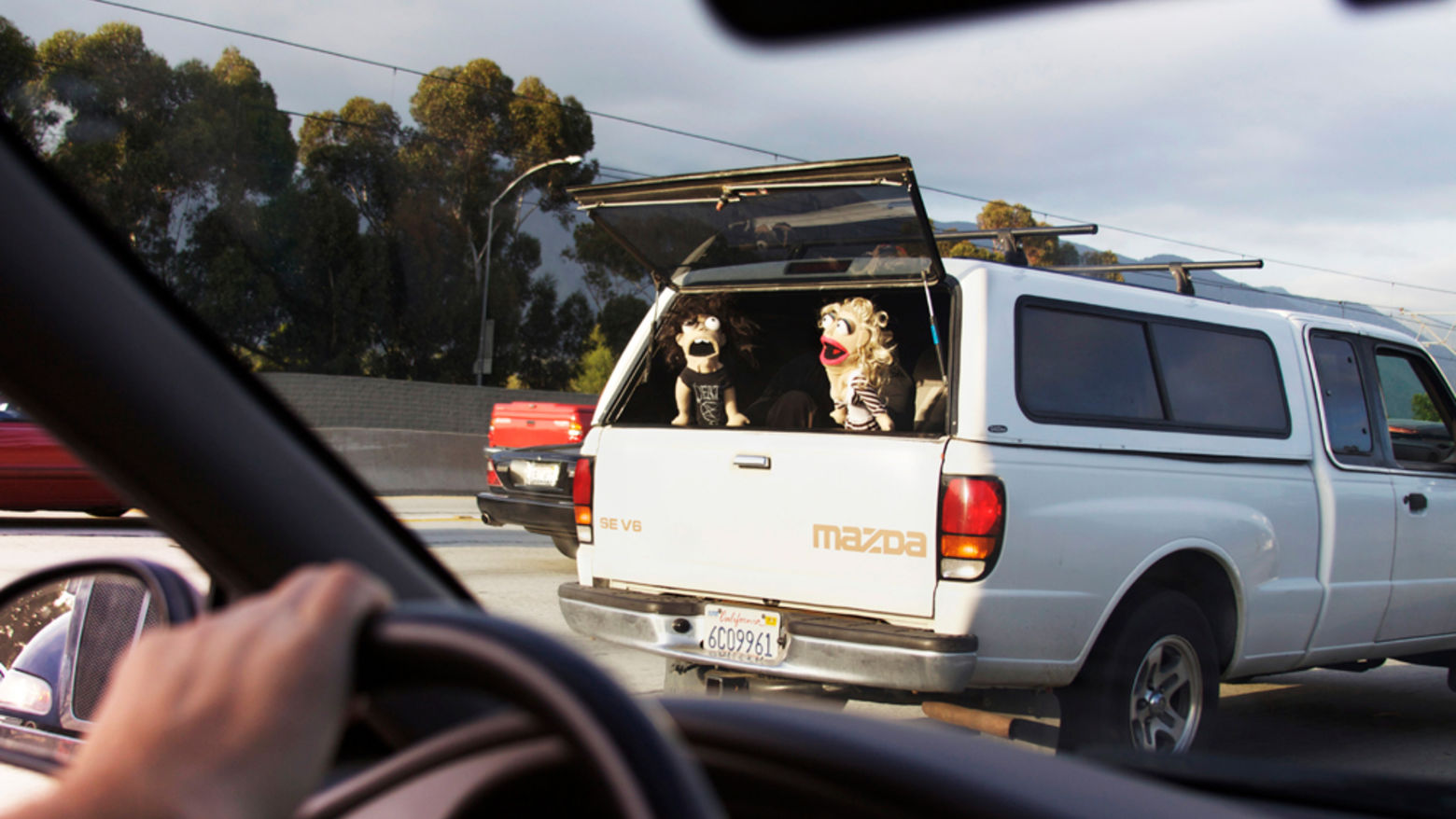 Joel Kyack: Superclogger
Saturday
Sep 25, 2010
1:00 PM to 5:00 PM
This is a past program
Superclogger marks Los Angeles-based artist Joel Kyack's first large-scale public project. Conceived with Providence-based artist and bike mechanic Peter Fuller and developed out of Kyack's interest in chaos, performance, and the relationship between individual will and collective control, Superclogger will present various puppet shows to drivers caught in afternoon traffic jams from a mobile theater housed in the back of a nondescript white pickup truck. Broadcasting soundtracks discretely to the viewer's car stereo, Superclogger aims to briefly halt the progression of chaos by temporarily drawing the audience out of the commute experience and placing them within an intimate space of engagement and performance that highlights their own individual presence within the broader structure of the traffic jam.
Superclogger will continue presenting weekly interventions throughout the summer, culminating with a second special showing at the Hammer Museum on September 25th, 2010 from 1:00–4:00PM, marking the first collaboration between LAXART and the Hammer Museum. With the exception of its two special showings, Superclogger will operate only during evening rush hours at different freeways throughout the city.
Curated by LAXART Curator of Public Art and Programs Cesar Garcia.
L.A.P.D. in conjunction with the Hammer Museum. Part of LAXART Public Art Initiatives with ForYourArt Artistic and Curatorial Interventions and Collaborations in Experimental Contexts. This public exhibition is supported, in part, by the Los Angeles County Board of Supervisors through the Los Angeles Arts Commission.